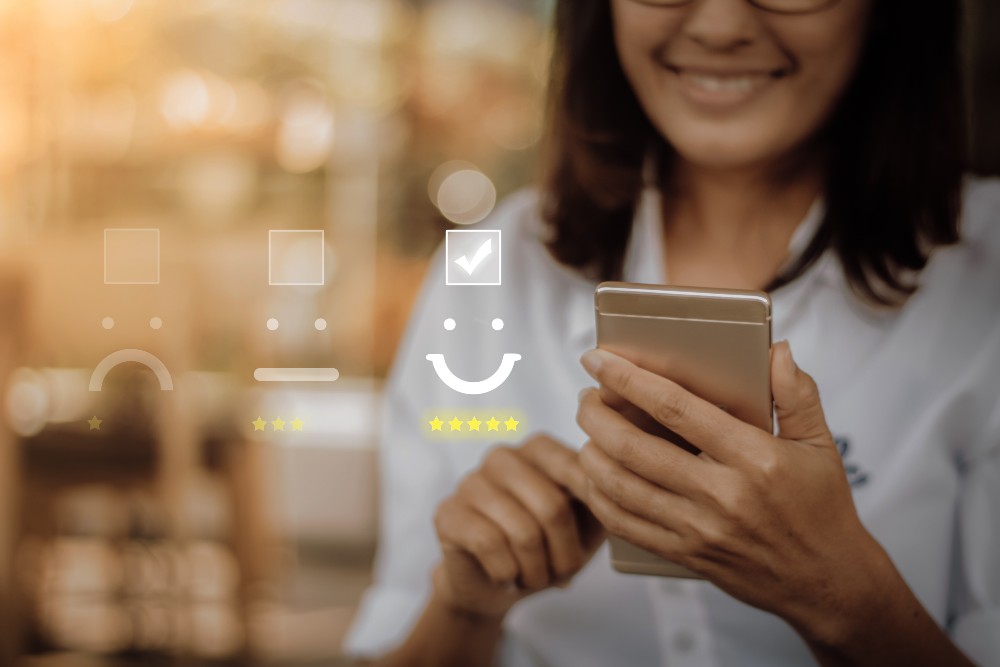 While gaining new customers is an exciting feat, do you know what's even more exciting? Retaining them.
Retaining customers — when compared to acquiring new ones — can save 5–25x on cost to acquire. So, instead of paying to acquire new customers all the time, why not put a bigger focus on customer retention? Making your current customers feel valued and satisfied with your product or service will result in a greater return on investment.
A devoted customer base will also help you scale your business. Here are eight ways to improve your customer retention and leave your customers happy as a clam.
Offer Customer Onboarding
Creating an easy-to-understand and thorough onboarding process teaches your customers how to use your product or service properly.
An onboarding process will help alleviate any frustrations your customers have due to their own missteps or common misunderstandings. Giving your customers a path to follow with clear directions or ways to find help sets them up for success.
When a customer can handle issues independently and knows what to expect from your product or service up-front, you can reduce customer churn.
Provide High-Quality Customer Service
An apparent but sometimes overlooked way to retain customers is to provide an unmatched customer service experience.
When a customer feels valued — like they're more than a name in a system — they are likely to continue ordering from or working with your company. To encourage this, let them get in touch with a real person instead of directing them to an FAQ page or an AI bot.
More than half of customers prefer talking to a human on the phone, which means this should definitely be a part of your customer service plan — but you should also offer customer service help through multiple channels like chat, email, and text. When you're available on various channels, a customer is more likely to contact you instead of finding a competitor.
Top-tier customer service begins with answering every call, responding to emails promptly, always being polite, following the Golden Rule, and being patient and helpful with every interaction.
Here are some astounding customer service stats to note:
Failing to show your customers they are valued by staying available on multiple channels may cause them to leave you for a competitor who creates a more personable experience.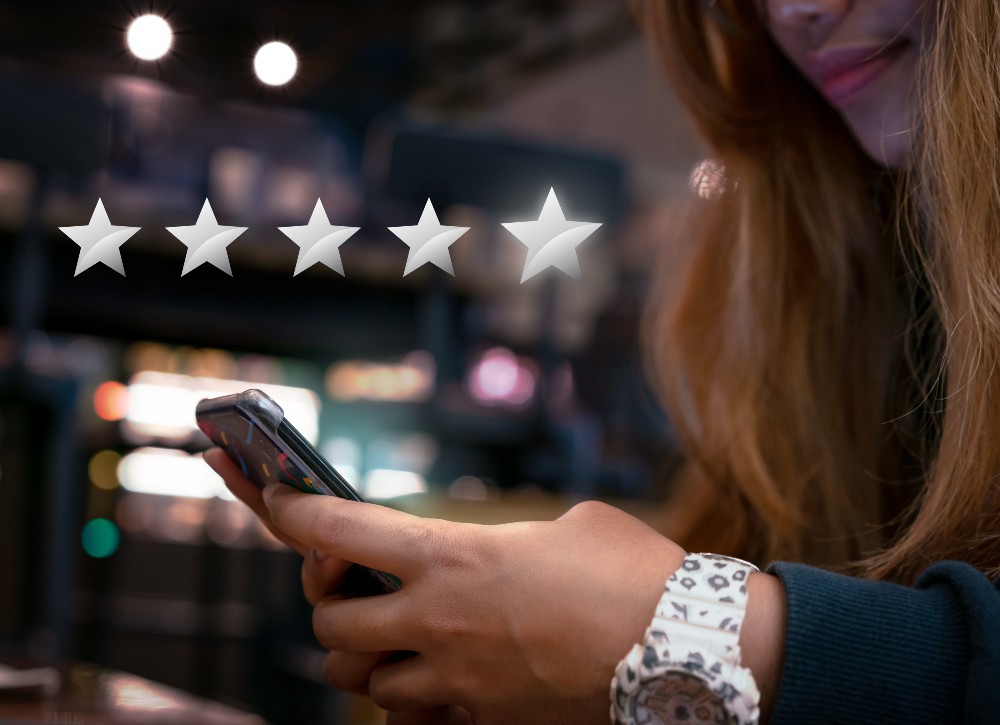 Listen to Customer Feedback
Listening to customer feedback is one of the easiest, cheapest, and most effective ways to improve customer retention.
If you're wondering where you need to improve your company's procedures or policies, listen to your customers — they'll know best, and they'll be your best resource.
To get customer feedback, send surveys, forms, short emails, collect call recordings or ask for online reviews. If you find yourself having trouble getting reviews or feedback, make it worth your customers' time and offer a prize. A prize can be as small as a $50 gift card or the chance to win a flatscreen TV; just remember to make the prize something your target customer would be interested in.
Listening to customer feedback will allow you to see where and why your business needs improvement. Implementing the necessary changes will remove potential frustrations, make your customers happier, and increase customer retention.
Reward Customer Loyalty
Your customers are the heart and soul of your business. Without them, you won't be successful.
Because of this, it's important to reward customer loyalty.
At a minimum, you should offer customers a reward on their anniversary with your business or when they spend a certain amount. As an example, you might reward customers who spend $1,000 in one year with a $100 gift card to use on their next purchase.
Domino's has a great example of this — with every ten pizzas you purchase with them, customers receive a free pizza. In that case, why would they want to order pizza from any other pizza joint?
On a larger scale, you can implement a customer rewards program to keep track of these rewards for you. With a rewards program, your customers are motivated to spend more with you.
Giving your customers gifts and building a rapport with them will increase customer loyalty and retention.
Provide Useful Content to Your Users
Providing a database of useful content for your users is another excellent way to increase customer retention.
Often, customers will come to you hoping you can solve their problem. While your product or service might do this, providing additional content to other issues they may have will keep them coming back to you.
For example, a company called Beautyblender became famous for its versatile makeup sponge. As their popularity grew, they openly gave out useful content for their customers. Now, they share information about how to clean their sponge, how to store it while traveling, and different ways to use it while applying makeup.
Giving away useful and supportive content to your customer base will keep them wanting to come back to you because you offer more than a product — you provide a beneficial service, too. It also builds trust with your customers, making it apparent that you have their best interest at heart rather than thinking of them as just another sale.
Utilize Personalization
Implementing personalization will create a deeper connection with your customers.
Greeting your customer by their name helps affirm that you care about them. Treating every customer like they are valued will help keep them around.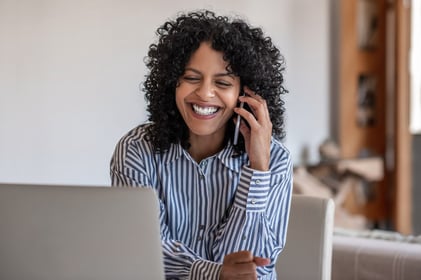 As you interact with your customers, you should also match their tone and pick up on their demeanor. Offering a personalized experience also means being empathetic when needed and showcasing a human element to your service.
If a customer is rightly frustrated, make sure your customer service representative can pick up on this and acknowledge it. Letting them know you would also be frustrated will build a deeper relationship and connection with your customers.
Try to avoid using strict scripts — implement guidelines or situational outlines instead. Adding a human touch to your customer service will show your customers they are more than another sale, further reinforcing their loyalty to your brand.
Provide Customer Opt-In Opportunities
Providing customer opt-ins, such as subscriptions and memberships, is a great way to allow your customers to show their loyalty to your company.
Making your customer feel like they're in a special club will make them feel valued. You can create these "clubs" using exclusive features, first product views, or gated content. It's important to make sure you are offering something of value customers would want. Otherwise, your efforts will leave customers feeling underwhelmed.
Acknowledge, Apologize and Make Up for Your Mistakes
In a perfect world, mistakes would never happen — but that's not the world we live in.
Mistakes are bound to happen, and when they do, it's crucial to acknowledge your mistake to the customer and apologize for the error. This will earn their respect and reassure them the error isn't normal for your company.
After apologizing to the customer, it's essential to do right by them and make up for the mistake. Consider giving them free or discounted products or services. Offering them gifts and acknowledging your shortcomings will leave your customer feeling happy and satisfied rather than upset about how your company is run.
Start Improving Your Customer Service
Once you acquire a customer, it's in your best interest to keep them around as long as possible.
Keeping existing customers is much cheaper than finding new ones. By offering customer onboarding, implementing a rewards program, speaking to customers with respect and providing a personalized experience, you can increase customer retention.
Still not convinced that poor customer service is hurting your business? See how bad customer service can be detrimental to your business.