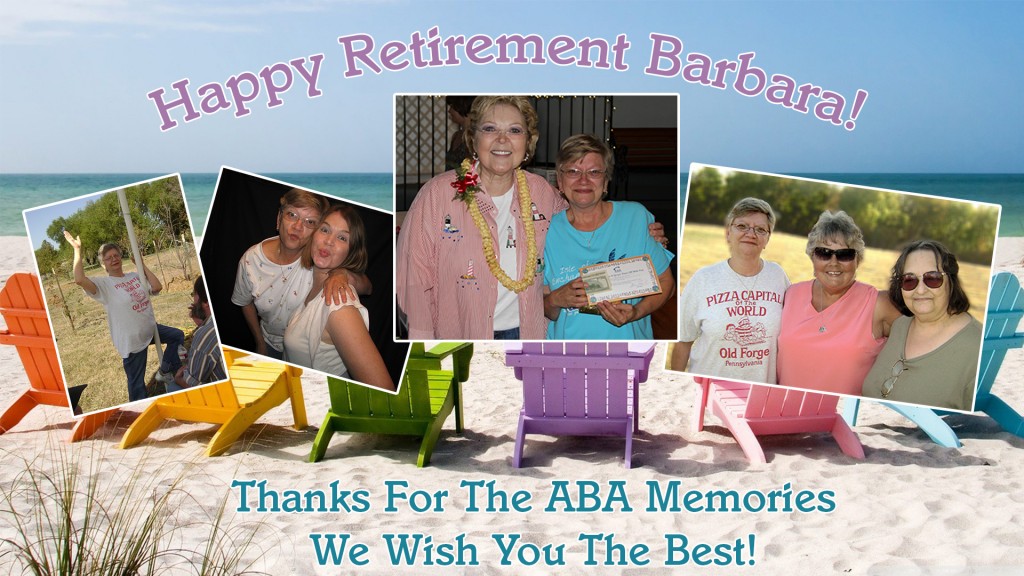 Barbara started working for A Better Answer 32 years ago almost to the day!
Barbara started working for A Better Answer December 20th, 1981 back when we wrote all of our messages by hand and used the very earliest computers that would connect callers to another.
She has won many awards for her outstanding performance and efficient productivity and her skills have allowed her to wear many hats within the company. Barb has served ABA in bookkeeping, supervising and training as well as being a telephone secretary!
Barbara's niche was being a truly wonderful telephone secretary as she assisted callers from all over the world, making sure she helped them to the best of her ability. Barb made many friends over the years, of our clients as well as co-workers. She will be missed greatly by all! We wish her the best as she encounters the next stage of life, retirement has a lot to offer and we are sure she will experience many new things and we are sure she will stop in from time to time to tell us all about it!
Thank you for the 32 years of service given to A Better Answer, we all feel it was an honor working with you! Farewell Barbara, until we meet again!