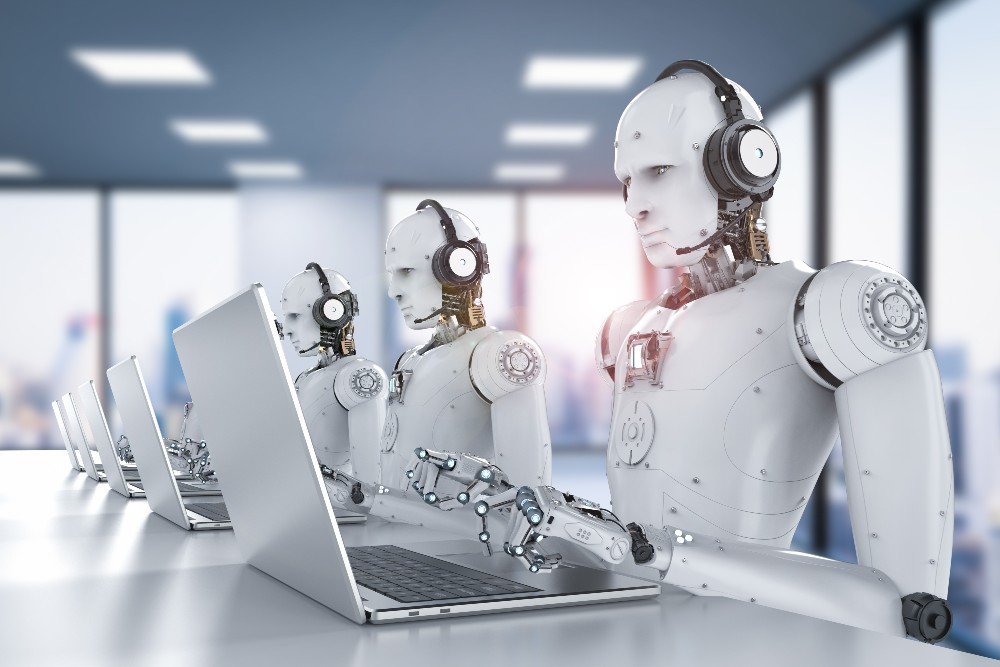 Whether you're calling on the phone or using an online chat, finding the help you need from a brand can sometimes be difficult. For some, the idea of customer service can conjure up memories of frustration rather than convenience.
To make it easier for your customers and potential buyers—and provide a positive customer experience—give them a healthy dose of human interaction instead of making them cross their fingers with a robotic answering service.
Studies show approximately 70% of consumers prefer to speak to a real, live customer service representative than get stuck engaging with a digital one or a chatbot. You can make their time interacting with your brand pleasant—it's an advantage your competitors probably overlooked.
Why Customer Service Should Never Be Fully Automated
Automation simply can't handle it all. While modern features like IVR (interactive voice response) phone systems and instant chat options with bots on a company website can be helpful, don't assume they'll provide your customers with everything they might need. Sure, chat support can help with straightforward issues, but in most circumstances, it isn't much help beyond that.
For instance, if a customer has had a bad experience in your store or they're having trouble with their online purchase, they will need to speak to someone to explain the nuances—and most importantly, get reassurance from an empathetic operator. Listening and making an effort to show understanding is crucial. It's a fundamental need for your buyers, so don't underestimate the human touch.
When it's executed poorly, automated customer service may actually lead to more frustration, stress, and work for the caller—which won't fare well for a third-party testimonial site review. Any customer service experience to be seamless and easy for the customer. Computers simply can't offer the same amount of personalized and empathetic support that a real representative can.
In fact, data suggests that a 69% issue resolution success rate—in other words, a majority of cases resolved—can be achieved when customers work with a human customer support representative. That same success rate dropped to a much less impressive 48% in the report when the overall value of interactive voice response was examined.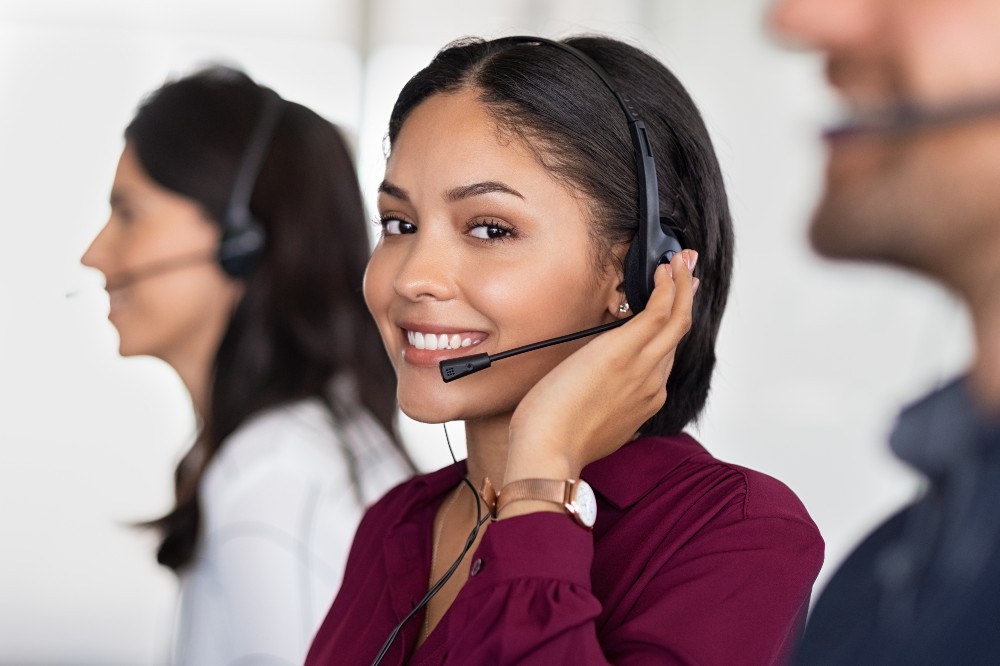 How to Bring Humanity Back to Your Customer Service
Now that you have some background on why a personal touch is often better than automation when it comes to customer service, here are some ways you can turn things around for your business in the customer support department—so you can establish better relationships with the buyers who fuel your reputation and revenue.
Hire a Trusted Answering Service
This is probably a better answer to bring humanity back into your customer service efforts. Hiring an experienced answering service can help with a high influx of calls, and your callers will always be talking to a real, resourceful person. It is cheaper than hiring full-salaried, in-house help and your support can grow as your business grows.
Some answering services offer much more than simple call-answering, too. They might provide assistance with—or full management of—tasks like order entry, appointment reminders, CRM updates after calls, and other things that can sharpen your customer service department.
Offer Hybrid Chat Help
As discussed, you shouldn't lean too heavily on automated services—but in order to offer stellar customer service, you have to give your consumers what they want. A lot of them see value in the convenience and speed of online chat functions, but just make sure you infuse it with the human element. Chat help can definitely be a useful part of a comprehensive and effective customer service strategy, but it doesn't always have to be done by a bot.
Let's differentiate the two chat models. In very uncomplicated cases when a simple and immediate reply is needed—for example, an easy return or a shipping question—a chatbot can be of service.
Then there's the hybrid model. In this model, chatbots give a few multiple-choice options so users can quickly see whether or not the bot will be of any help to them. In just a few clicks, you can complete a return and begin processing a refund. If the bot can't resolve your issue, they give you the option of talking to an actual representative. This has proven time and time again to be an ideal customer service solution for both easy and complex issues, and also frees up your reps for other tasks.
Collect Customer Feedback
The act of collecting customer feedback can be automated on a simpler scale. For example, "How satisfied were you with this call? Please select a rating from 1-10," can be handled by an automated system and doesn't change the experience for the user. If a low number is given or you receive any amount of negative feedback, a real person should check in on the customer to see what went wrong and if anything can be resolved for them.
Offering a personal touch after a negative experience can help mend the situation and keep your consumers coming back for more products or services. Knowing where you can level up your customer service efforts is crucial in growing your business, and customer feedback is a fantastic way to figure out where you are falling short—so you can focus on improving to impress current and future buyers.
Need More Help With Your Customer Service?
Bringing humanity back to your customer service offerings is a great starting point to bring your customers an ideal experience. Not only can you save money, but you can also enhance your customer relationships while saving time and resources. If you're looking for more tips, download our customer service toolkit.