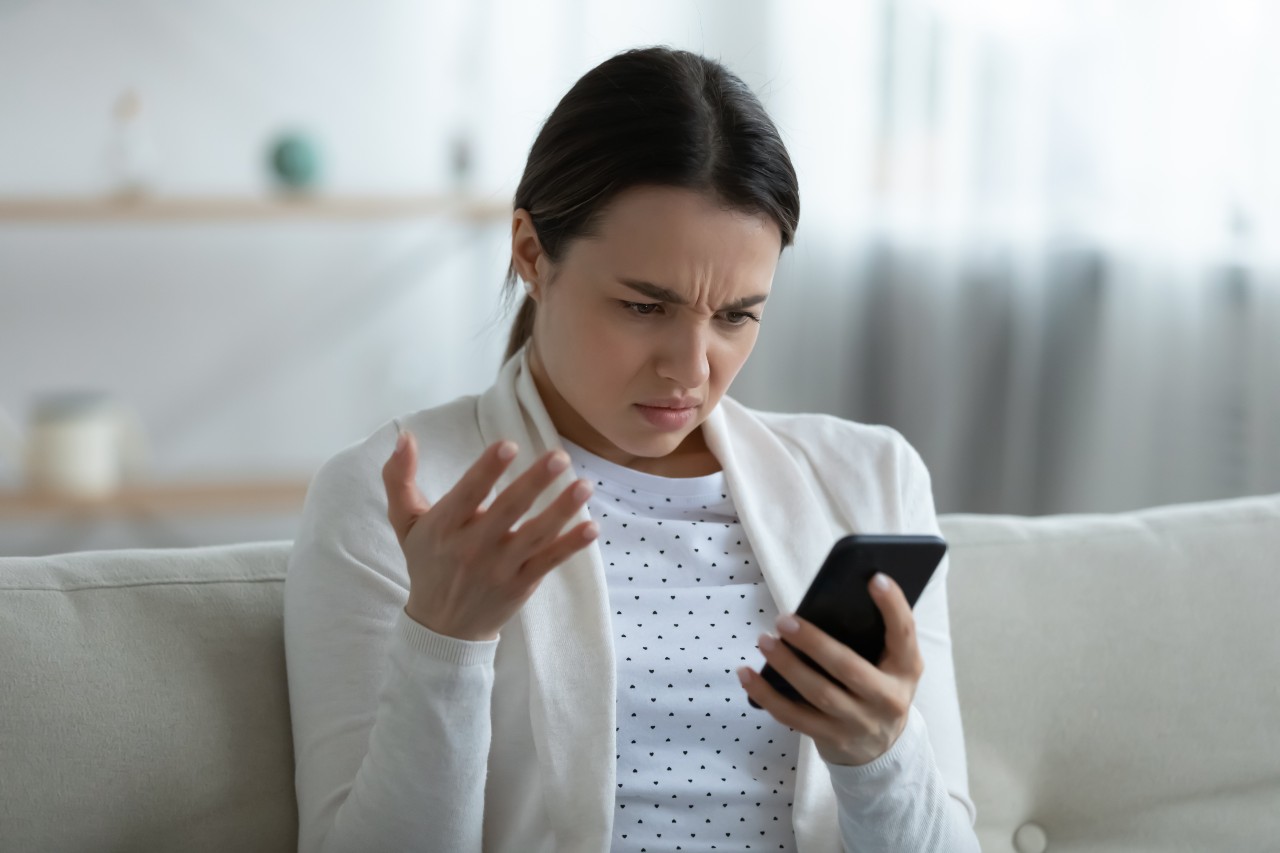 90% of consumers noted frustrations with calling a business.
The part everyone hated the most? Having to contact a company multiple times for the same reason. In second and third place are frustrations with long hold times and having to repeat their issue to multiple representatives.
Most business owners understand clear communication with customers is a vital aspect of running a business. Whether a current customer is calling about an issue or a prospect is getting in touch with questions, their call must always be answered.
Missing a call has the effect of telling the client and/or potential customers they are not a top priority in your business. You might think letting something slip here and there is not a big deal, but the effects of this can be detrimental.
Read on to see what causes missed calls, how they affect your business and what you can do to prevent in the future.
What Causes Missed Calls for Businesses?
Calls may be missed for an assortment of reasons. It's important to locate the source of the issue so you can address it as soon as possible. Here are a few common reasons your business could potentially be missing calls.
Customer Service Isn't a Top Priority
Providing an optimal customer service experience shouldn't be on the backburner.
While other essential tasks like improving internal processes or lead generation also need attention, a bad customer service experience can lose business and ruin your reputation. When someone has a negative experience with your company or feels their business is not important to you, they will also feel undervalued. This can cause them to take their business elsewhere — somewhere they'll feel more appreciated.
The Company Is Understaffed
If your company is in the beginning stages or it's growing faster than anticipated, you could receive more calls than your staff can handle. Accelerated growth is an excellent problem to have. However, it's important to match your clients' demand, or you could see a halt or even decrease in that growth.
From a budgetary standpoint, if your company is not able to hire more employees yet, you must find a better answer - a way to create a process that can handle as many calls as possible.
You Receive Calls Outside of Business Hours
There are only so many hours in the day and most of us wish we had more.
It's not realistic (or ideal) to ask your employees to stand by the phones after normal business hours to answer customer service calls. If you have to think about how you can shift staff to handle calls around the clock, you're probably ready for a new solution.
It's important to adopt a customer service process that tends to your clients and potential customers — even outside of business hours — while respecting the time of your full-time employees.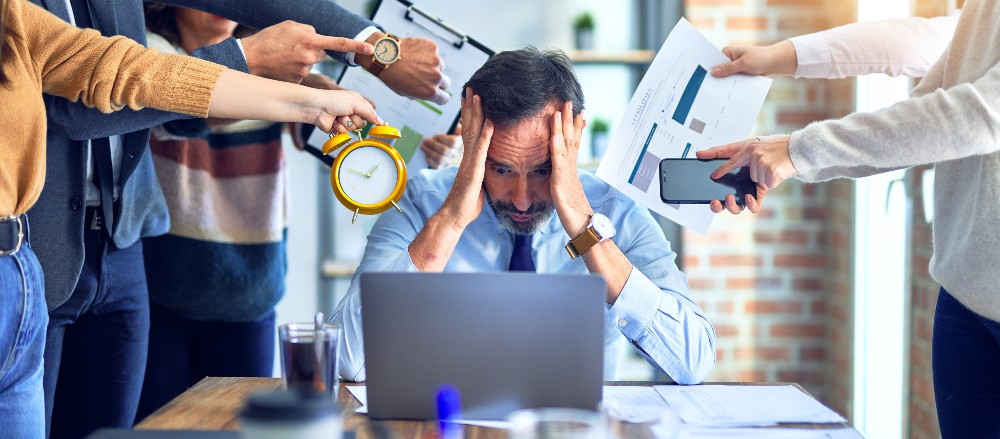 The Impact of Missed Calls
According to research, businesses lose over $123,000,000 due to missed calls.
Even if you only miss one call per day, that is 365 missed chances to keep a current customer or acquire new business — and no matter what size your company is, these missed opportunities can have a significant impact.
Negative Impact on Reputation
Customers tell their friends and share their thoughts about a company, whether they have a negative or positive experience.
In 2020, 87% of consumers read online reviews for local businesses. When this much business is on the line, it's critical for prospective customers to read raving reviews about your business.
Remember… negative experiences have outsized impacts. If you treat a customer poorly, you can be sure it will get around, whether through word of mouth, social media, or online reviews.
Negative reviews could hurt your business in two different ways: current customers could feel unappreciated, causing them to take their business elsewhere or potential customers who have heard bad things about your company will choose not to work with or buy from you.
You Miss Out on Potential Revenue
The most significant impact your business faces by missing incoming calls is the chance of a potential sale. Although customers can convert in other ways, such as forms and checkouts, other customers prefer to speak with a person on the phone to better understand your business.
If a potential customer is taking the time to call in, it's likely they are a warm lead or need help with something.
Waste of Budget
It costs you money to drive business to your company's phone lines. Missing out on an opportunity to answer a potential customer has the same effect as throwing money out the window. Your marketing efforts, ads and money go to waste when you can't talk to the customer you are aiming so hard to bring in.
How To Prevent Missed Calls
When it comes to preventing missed calls, your company has many options. Implementing a strategy and process to get calls answered will help your company grow to its full potential.
Set Up Automated Hold Messages or Call Forwarding
Setting up automated hold messages or call forwarding can help you catch your missed calls.
If your customer has an important issue that needs to be addressed or a problem they need resolved, they won't mind holding for a short period to get in contact with you. Keep in mind long wait times result in frustration but short hold times and a clear explanation of the hold's purpose let the caller know someone is working on handling their call.
Offering a wait-time estimate for held calls will also give your customer a better experience.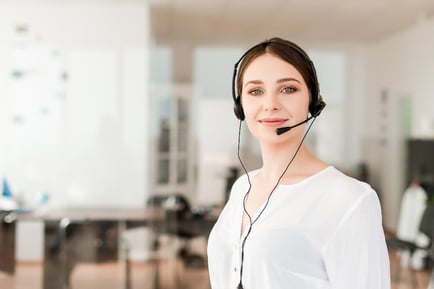 Call forwarding lets you reroute calls to another location, like an employee's cell phone. Using a system like this allows your customers to be sent to the next available employee and it is especially useful for companies that regularly receive a high volume of calls throughout the day.
Phone systems like these help expand your company presence, increase employee availability and lower response time to customer inquiries.
Outsource to an Answering Service
A better answer to missed calls is outsourcing your customer service tasks and responsibilities to an answering service or call center.
Answering services offer well-trained professionals who are available 24/7 for customers and clients. This includes after-hours, weekends and holiday support. Partnering with an answering service will allow your employees to focus on more tasks related to their core job rather than being distracted by answering incoming calls.
Plus, hiring a call center is less expensive than hiring a new employee in-house.
Create Different Lines for Each Department
If hiring an answering service doesn't fit within your budget yet, consider implementing different phone lines throughout your company and directing callers to the appropriate queue. For instance, creating a phone line for product inquiries that go to your sales team or a line for billing that goes to your accounts payable department will be a better use of your staff's time.
Utilizing phone lines for every department allows customers to go directly to the best point of contact without the hassle of an automated system or being repeatedly transferred to different departments. This also gives your employees confidence knowing they specialize in the issue the customer needs a resolution for.
Multiple phone lines will also remove the need for a receptionist or staff member to monitor the phone line for all incoming calls; this is cost-effective and efficient for everyone.
Solve Your Customer Service Issue Immediately
It's crucial to solve your issue of missed calls as soon as possible. Doing so will help you maintain a good reputation, meet your full earning potential and effectively manage your budget.
There is a better answer to this problem, including hiring an answering service, setting up automated forwarding and hold processes, or setting up multiple lines within your company. Choose the method that makes the most sense for your business.
A successful customer service experience is vital to your company's growth.