Our President & CEO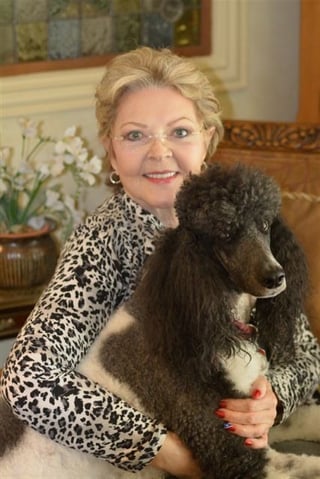 Dee's business insight and leadership capabilities have placed A Better Answer Call Centers in an enviable position to be the only call center and answering service in North America to receive the Association of Telemessaging Services' (ATSI) highest and one-time-only award, the Miss Emily, for professionalism and courtesy. In addition … all ABA offices are 20 year recipients of The Award of Excellence, an industry specific monitoring program. ABA offices ranked "Top 5" 10 years and "Top Score" 4 years. As "Top Score" winner 2004, ABA was awarded the contract for ATSI's telephone answering service.
2020: Author: Tales of Tellie, TSR (Telephone Service Receptionist)
2018: Indoctrinated into the ATSI Hall of Fame
2018: ATSI Convention Committee
2017: Recipient of Enterprising Women of the Year Award.
2014: Recipient of Award: eWomen Network Femtor Lifetime Achievement.
2011: Honored by Dallas Business Journal as one of the Top Women in Business.
2009: Finalist in Dallas Business Journal's top 100 small businesses in Dallas and Fort Worth.
2003-Present: Certified Women's Business Enterprise by the Women's Business Enterprise National Council
2001-Present: Certified Women Business Executives —Southwest (Minority Business and HUD)
2001-Present: Co-leader Southern Telemessaging Association (STA) Mid-level Management Seminars
2001: Recipient of Award: "Great Women of Texas"
1999: Chair: silent and live auctions for ATSI-EF
1999: Chair: silent and live auctions for ATSI-EF
1998-2003: Co-leader Winner Circle Mid-level Management Seminars
1998: Responsible for implementing the first scholarship program as well as awarding and
presenting the first scholarship from a foundation to the telecommunications industry
1997-1998: President Telemessaging Services Association of Texas (TSAT)
1997-1998: Chaired ATSI-EF
1997: Certified Zig Ziglar Trainer
1997: Chair: silent and live auctions for ATSI-EF
1996: Chair: first silent and live auctions for ATSI-EF
1983-1997: Served on Board of Directors Telemessaging Services Association of Texas (TSAT)
1984-1999: Served on Board of Directors Association of Telemessaging Services International Education Foundation (ATSI-EF)
1993-1998: Co-leader ATSI Mid-level Management Seminars
1978-1989: Served on Advisory Board for Dallas County Community Colleges
1979: Graduated Southern Methodist University suma cum laude
1971: Opened A Better Answer aka Keystone Park Secretarial & Answering Service. Over the years opened several executive suites in Dallas and regional offices in Fort Worth, Houston and Lubbock.
Co-authored ATSI's multi-level training program and seminars (101,201,301); worked on accreditation for this program as an industry standard. Dee's Specialties
Co-authored ATSI's 3 Gold Key Telephone Techniques Computer Based Inter-Active Training CD Programs.
Seminar Presenter for topics: Scheduling; Customer Service; Policies & Procedures; Monitoring; Stress; Chaos Management; Negotiating; Training; Outcome Thinking; Motivation and Goal Setting; Telephone Techniques. Seminars developed for: ATSI, SNUG, AASTA, WSTA, STA, NAEO and TSAT Associations, private industry, Winner Circle Seminars, and A Better Answer clients.
Published in industry magazines, trade magazines, and newsletters. Featured on the cover and featured articles in Answer, Inc., 1998 and 1999.