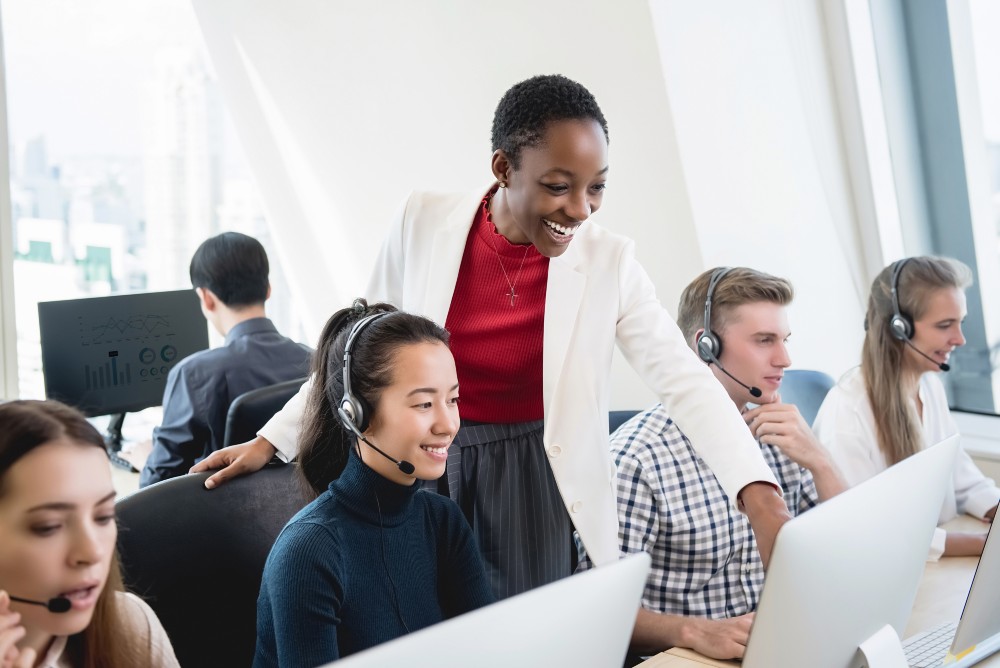 So you've finally decided to upgrade your customer service? Good choice, and congratulations!
That means your business is growing and you need more help.
When it comes to building a customer service team, there are many options. If you've chosen to forego hiring an in-house team member, two other options are hiring a virtual assistant or an answering service. Both solutions have their own set of pros and cons.
In the end, choose the option best for your business and your customers.
Key factors to consider when weighing the options of hiring a virtual assistant or an answering service to improve your customer service experience.
Determine Your Customer Service Needs
Before you decide between hiring a virtual assistant or an answering service, you must first understand your customer service needs.
Do you have an influx of calls you can't handle right now? Do you need help cold calling and following up with leads? Maybe you require team members to have a specialized skill set.
Figuring out your business needs will help you better serve your customers. When your customers are happy, your business will grow.
Other factors to consider before hiring customer service help are:
How many inbound calls do you get per day?
Will you need someone who is bilingual?
Are you looking to implement automated messages?
Does your industry require specific knowledge and training?
Are you looking for extra help with mundane tasks?
Do you need 24/7 customer service?
Answering these questions will help you decide what the better answer is for you.
What Is a Virtual Assistant?
A virtual assistant (VA) is an individual or group of people who work closely with your business to provide support in various ways.
First and foremost, a virtual assistant can help with customer service needs such as answering inbound calls and transferring them to the correct department. This is similar to what answering services do — but they also do much more.
Typically, virtual assistants are used on a smaller scale for smaller companies and work the same hours your company does.
VAs tend to be more integrated into your business processes than answering services. They will be trained as an in-house hire to learn your systems, processes and tasks you seek their help to complete.
Virtual assistants can do much more than just answer incoming calls; they act more like personal assistants and have the ability to do almost anything you need.
VAs can provide account updates to clients, schedule meetings with prospects and help with mundane tasks like data entry or updating CRM systems. Virtual assistants also gain more knowledge as they continue to work within your business. They receive ongoing training and act as an extension of your company.
Benefits of a virtual assistant include:
Virtually no overhead: Virtual assistants will already have their equipment
Increased productivity and efficiency: VAs are hyper-focused and able to accomplish tasks that your team can't get to
Ability to focus on scaling your business: You'll get the time-consuming tasks off your plate, enabling you to focus on business development and processes
Gain specialty skills missing within your company: Hire a virtual assistant to help with technical questions, marketing, or almost any other niche
Hourly rates: You only pay when work is being done and have no additional costs such as health insurance, PTO, or other benefits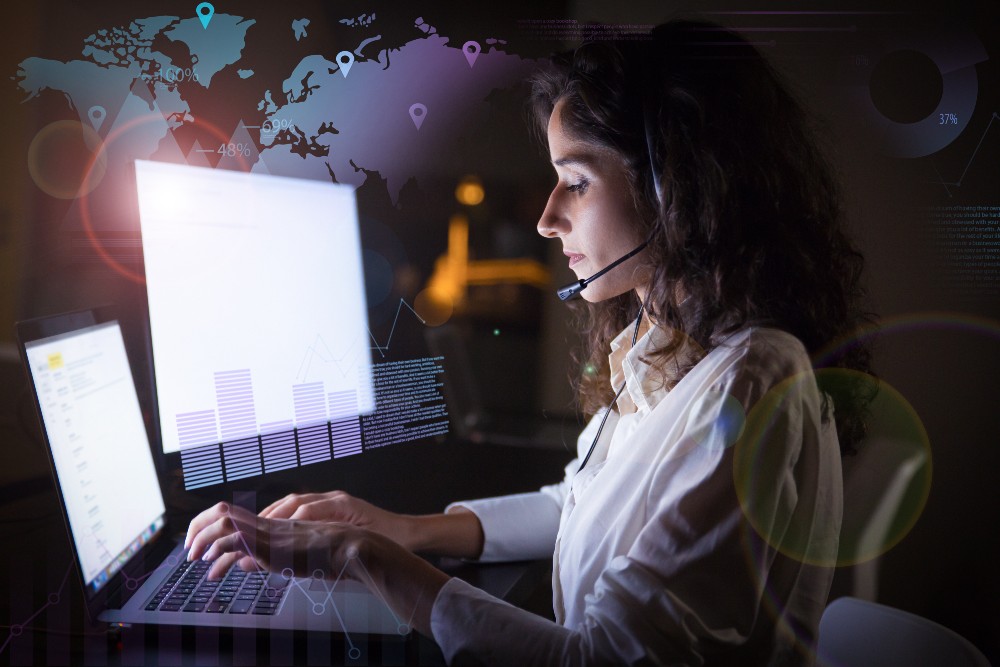 What Is an Answering Service?
An answering service provides client-facing call agents to support your business with incoming calls, outgoing calls and transferring calls — similar to traditional receptionist duties. An answering service provides multiple agents, not one person as a virtual assistant solution does.
For the most part, answering service responsibilities stick to phone support, meaning they don't handle your CRM system, marketing tasks or other duties that a virtual assistant can manage. However, they can answer FAQs and help resolve immediate issues.
Answering services usually charge a monthly or annual retainer based on your needs.
Benefits of answering services include:
Cost savings: An answering service cost less than hiring one in-house team member
Improve customer acquisition and retention: Always being available to answer questions and concerns will increase sales and customer satisfaction
Customize your customer service experience: An answering service will follow your script, guidelines, and brand voice so your customer experience is seamless
24/7 customer service: Answering services provide support around the clock, even when your office is closed
Choose the Best Solution for Your Needs
Being aware of the differences between a virtual assistant and an answering service will ensure you pick the right choice for your business' customer service needs.
Remember that an answering service provides a team of support, 24/7 accessibility and can take on all of your phone support needs. A virtual assistant is one person who can help with tasks across the board, like data entry, marketing tasks and updating client information.
Whichever solution you choose to implement, there's more to consider before doing so. If you opt for a virtual assistant, these are the main qualities to look for in one. If an answering service sounds best for you, we have six questions you need to ask during the interview process.