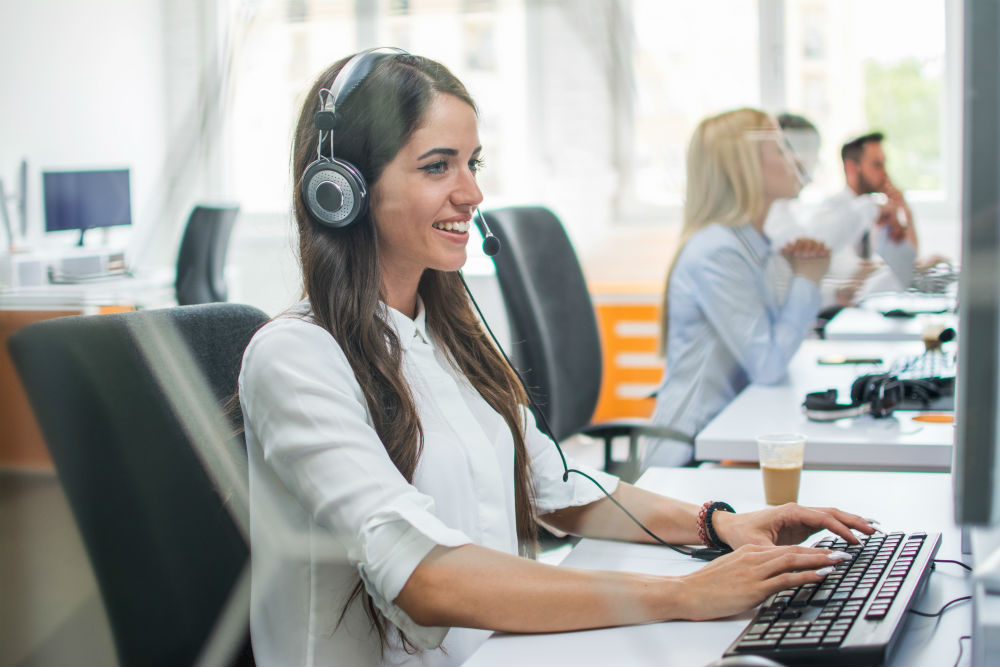 Answering services are still a favorable way to do business today, especially in the B2B world. First impressions are everything so leaving the first point of contact many of your clients will have with your business to an already overloaded employee may not be a risk you want to take.
If you're on the fence about hiring an answering service, this article will answer your questions and give you a better idea if going down this road is the right choice for you.
What Is An Answering Service?
The first question you may have is "what is an answering service, anyway?" In a nutshell, an answering service handles communications for various companies. While traditional answering services deal with inbound and outbound phone calls, today's answering services also handle emails, replying to text messages, and cold calling, which is a service many businesses find useful.
If you're thinking about hiring an answering service, keep in mind that these agencies go by various names depending on what capabilities they offer:
Virtual Receptionist Services This type of agency performs the same tasks that any receptionist would in an office. These tasks include answering phone calls, transferring them to the proper contact, and giving out any necessary information that a caller may need such as office hours or location.
Virtual Office Service The virtual office agency performs similar functions of a virtual receptionist, however, they also can offer you a physical mailing address and temporary meeting spaces. This can be a great option for startups or businesses that operate remotely.
Automated Answering Service The automated service doesn't use live agents; they base their service on voice response. So while not a traditional answering service, this company allows customers to leave messages or go through a series of prompts to get the information they need. You're probably familiar with this kind of service if you've ever called for support and been instructed to press 1 or 2 for different options.
FREE GUIDE: What to Look for in an Answering Service
Internet Answering Service Most internet answering services aren't like traditional answering services; similar to the option above. The internet service provider offers email or chat help, and other online-based support. Internet answering services also don't typically provide live agent support.
Call Centers Most people are familiar with call centers. Love them or hate them, they offer a valuable service for companies who need external live operators to handle customer support issues and a large volume of calls. Most people think of telemarketers when they hear call center, but that's only one function they perform. Many exist to help customers with technical support or to be the first line of communication between a company and their customers.
Purpose Of The Answering Service
On its face:
The answering service exists to answer calls, make calls, and dole out information on behalf of a company.
The benefit to these agencies is that they're able to provide a service to small and medium-sized companies who don't have the financial resources to hire an in-house team to handle their volume of calls.
Also, many business owners are too busy outside the office to take calls themselves, such as doctors, plumbers, and electricians. The answering service allows them to take calls and not lose the business to a competitor.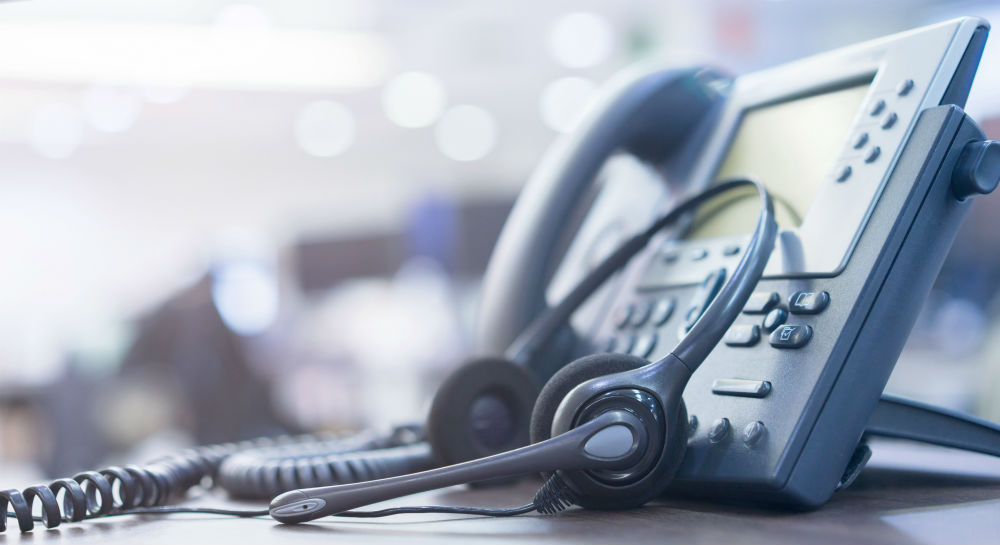 How Do They Work?
Many companies use answering services because they provide valuable assistance capabilities that the company can't do in-house. But how do they work?
Automated Answering Service
The automated answering service typically goes something like this: Press 1 for technical support, press 2 for billing, press 3 for company hours, and press 4 for a live operator. Sound familiar? The goal of these answering services is to get the customer the help they need without having to speak to a live operator.
Live Answering Service
Live answering services are the opposite as they use live agents for the primary contact when a customer calls in. A live operator can work in a call center from home as a virtual receptionist. Many business owners prefer live answering services as they want their customers to speak to a real person and get the answers to their questions quicker.
Call Center
The call center is often confused with answering services, even though both can perform many of the same functions. Most call centers work with one company to handle all of their incoming communications, and it's not uncommon for a call center to employ hundreds of people while an answering service is usually a more intimate operation.
So:
While many companies opt for an automated system, customers often prefer live answering services as mentioned.
Automated is cheaper, but when you factor in the frustration that some callers incur when trying to navigate an automated menu system it might not be the best trade-off.
A live answering service benefits the company and the customer by reducing the time the customer has to wait to speak to a representative. Live receptionists are better able to provide customers with the proper information or direct them to the correct point of contact more quickly.
All in all, this makes the interaction more pleasant for the customer, which is key in a customer service driven environment.
How Can An Answering Service Benefit You?
Now that you know what an answering service does and how they work, it's helpful to understand how you can benefit from hiring one.
Here are just a few of the services these agencies offer that can help your business:
Call screening
After hours or weekend call answering
Handling high volume calls during holidays
Make sure all calls are answered, and customers get help
Record and deliver messages
Set appointments
Text and email communication
Customer service and technical support
While an answering service isn't for everybody, they can benefit many business owners who experience a high volume of calls or don't have the resources to hire an in-house team. If you think this type of service sounds like exactly what you need, read this article to learn more about the cost of hiring a call center to get started.