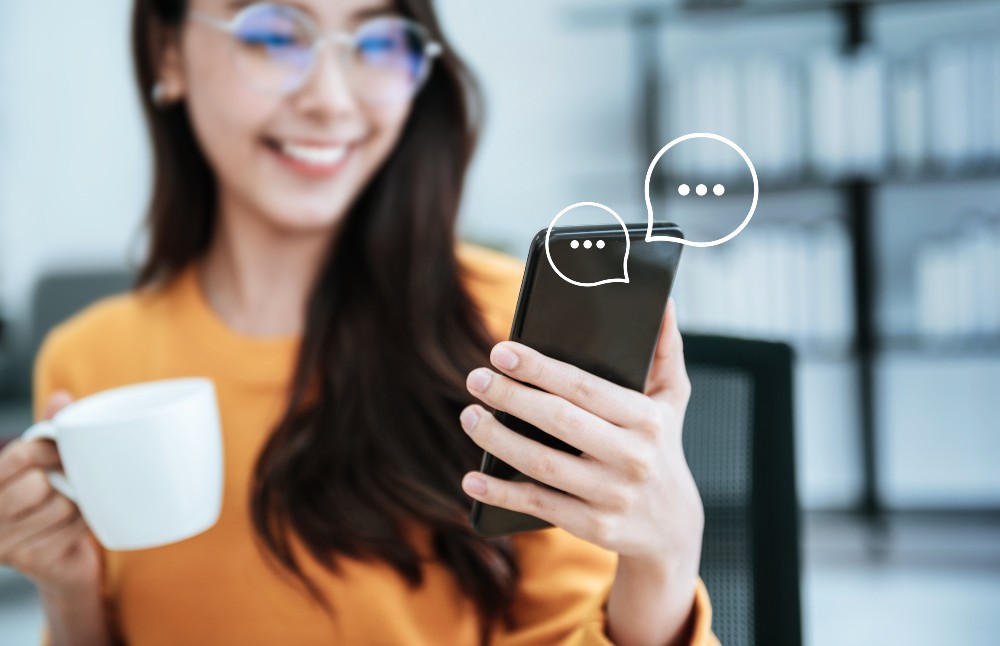 If you're lucky, your business will run into growing pains. Growing pains typically mean you have too much business with too many tasks and not enough staffing power or processes in place to efficiently keep things running The one department that gets overwhelmed during the growth of a business is customer service.
When your customer service needs are too much to handle, orders get missed, questions go unanswered and you end up with unhappy customers.
A common problem business owners and operations managers run into is how to expand their customer service team or processes.
When one person can't keep up with the influx of email inquiries and customer service needs, business owners often look to fill customer service needs through live chat or phone support.
Choosing between the two can be difficult as they both have pros and cons. Ultimately, it depends on your business needs.
Here are some tips to help you choose between providing phone support or live chat to help scale your business and improve the customer service experience. There is A Better Answer.
Implementing Both Live Chat and Phone Support Is Ideal
Before we get into the nitty-gritty, we want to note offering phone support and live chat together is ideal for most companies. It's a "best practice" to provide multiple ways for customers to contact you, but if you don't have the infrastructure to support both, choosing one or the other will have to do for the interim.
While many people think you need to have customer service teams available in every channel — phone, email, social media and live chat — customer service is only helpful if it's offered where your customers are hanging out.
For instance, if your target audience is the Boomer generation, phone support might be the channel to implement first.
While live chat has been on the rise for years, phone support is the original form of customer communication and most people highly prefer it.
Despite the availability of automated solutions, three in four consumers still prefer to interact with a real person.
Think about your target market and what would work best for them before making any decisions. Where do they hang out? How do they like to communicate? When are they shopping or reaching out to companies? These questions should be some of the determining factors in deciding what type of customer service channels to add to your support system.
Also, consider the type of business you have and the type of inquiries you generally get.
Tech companies that handle complex products and provide complicated directions may prefer phone support to streamline communication. In contrast, retail companies that deal with many shipping inquiries or simple FAQs may opt for live chat to handle questions quickly.
Omnichannel support is almost always best if you're able to do so. If that's not feasible, here are the pros and cons of live chat vs. phone support for your customer service needs.
What Is Live Chat?
You've probably seen a little chat bubble on the right side of some websites. The chat bubble icon is what shows that a company offers live chat.
Live chat works similarly to text messaging — type a message in a chatbox and wait for a reply.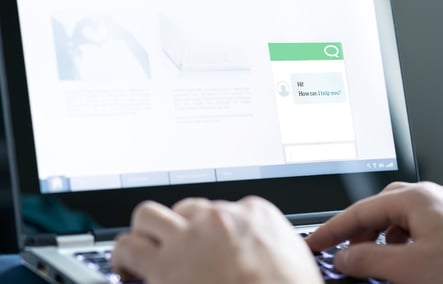 Online chat support comes in two forms (or a hybrid of both). One option is to have a human handling the chat to get real-time answers from a real person. Another form of live chat is automated chat, which lets customers type or choose from a list of frequently asked questions. Beyond the designated answers chosen to be used in the program, the live chat doesn't offer extended support.
Pros of Live Chat
Quick to answer simple questions
Agents can potentially handle more than one chat at a time, answering more inquiries per hour
Can provide "automated" chat when reps are not available
Cons of Live Chat
Often seen as spam or not a real person, so users don't utilize it
Complex situations can be confusing and difficult to explain
Long wait times; high customer abandonment when they don't get an answer quickly or think they're talking to a bot
Limitations on what information can be shared via chat
Lulls in chat make resolutions take longer than if they were on the phone
What Does Phone Support Entail?
Phone support is as simple as it sounds; it includes a person-to-person conversation via telephone.
Even in the ultra-digital age we live in, 76% of consumers prefer to reach customer support via phone calls, so offering phone support is crucial for many businesses. Customers expect phone support, but implementing live chat is not an industry standard.
An additional benefit of offering phone support is if you hire an answering service, they can conduct other tasks in tandem with answering support calls and questions. Many companies that offer phone support can also complete outbound calls, send text messages and help with an abundance of admin tasks.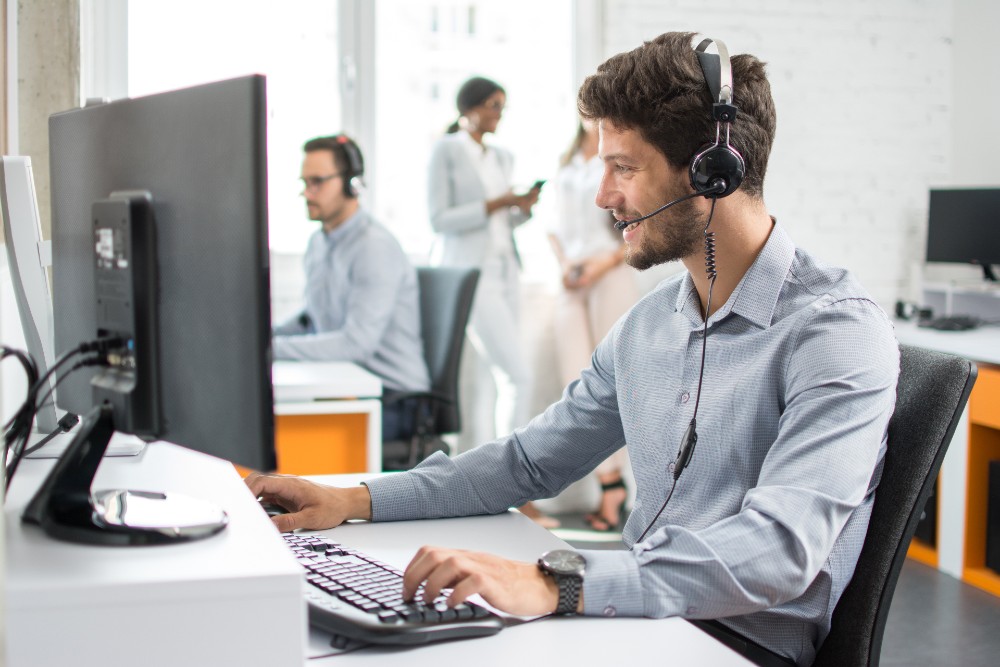 Pros of Phone Support
Personalized experience
Agents can gauge happiness or frustration levels and cater their demeanor to that
Support can help with complex inquiries
Easier to read satisfaction and quality of service when hearing the customer's voice
Generally faster resolution times
Can offer a call-back system instead of making customers wait in queue
Easy to scale (when hiring a call center or answering service)
Cons of Phone Support
Potentially long wait times; customers can't get through to a representative
Cost can be high if you hire multiple in-house team members to handle the phones (but you'll see cost savings when you hire an answering service)
Having Trouble Choosing Which Service Is Best for Your Business?
8 in 10 consumers are willing to switch companies due to poor service, so whichever support channel assistance you decide to go with, make sure it's an excellent experience for your customers.
If you can't decide which is best to implement for your business, A Better Answer can help.
An answering service acts as an extension of your company and can handle your phone support. If even more help is needed beyond phone support, you can hire an in-house employee to handle your live chat in tandem with an answering service so you're managing both forms of support.
Are you interested in hiring an answering service? Here's how much it costs to hire one.