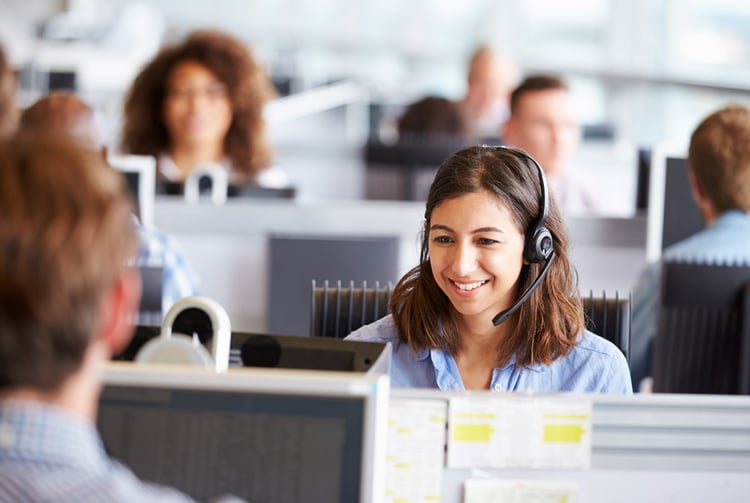 Hiring a call center is a great way to ensure fluid communication between your business and your customers. It also enhances customer service and increases customer satisfaction, so your customer has a reason to return to your business when they are in need. With a call center, your business will be able to handle calls more efficiently like never before and inevitably relieve that burden from other places within your company. But, as you evaluate your business' want or need for a call center, one of the most significant factors that will come into play is price. Below, we are going to discuss how much it costs to hire a call center, the benefits of outsourcing calls, and what precisely a call center is.
Before establishing the price and benefits of a call center, it is essential to understand what exactly a call center is. Simply, it is a particular department where calls to your business are directed. This department is specialized in handling calls, both inbound and outbound. If your business benefits from personal connections with a customer, it will certainly benefit from hiring a call center. Customers often have high expectations of the businesses and brands they trust daily. Having a call center gives your business the highest chance of maintaining its reputation and establishing a positive rapport with customers at large.
Why Outsource to a Call Center?
Outsourcing to a call center can be beneficial to your business in a variety of ways. First, it has the opportunity of being a more cost-effective way to handle calls, especially calls that come in at a high volume. When so many calls are coming in at one time, it can be challenging to maintain an entire call center workforce in the office. Additionally, outsourcing reduces costs that are associated with staffing and infrastructure or overhead.
Does your business deal with a large number of calls during a specific time, also known as peak hours? Outsourcing a call center ensures that the calls taken during peak hours maintain their quality and clarity. It also minimizes a customer's wait time and reduces their frustration. This can reduce call abandonment, and in turn, can lead to more profits for the company. Call centers can handle peak hours smoothly and ensure that no customer is left behind no matter what.
FREE GUIDE: What to Look for in an Answering Service
When dealing with a call center in-house, there is inevitably going to be lapses in support. Weekends, holidays, or just after business hours calls are not going to be attended to. When you outsource a call center, you are going to elongate your support time so you will be able to handle more calls and cater to more customers than ever before. Also, your business will be able to handle these costs at a fraction of the price of bringing in another in-house worker to cover those shifts.
If your business has any disasters or emergencies within its system, the call center is not going to be affected by that. The call center can still pick up calls and make valuable business connections for your company. No longer will your business lose calls because of factors that are out of your control, like the weather.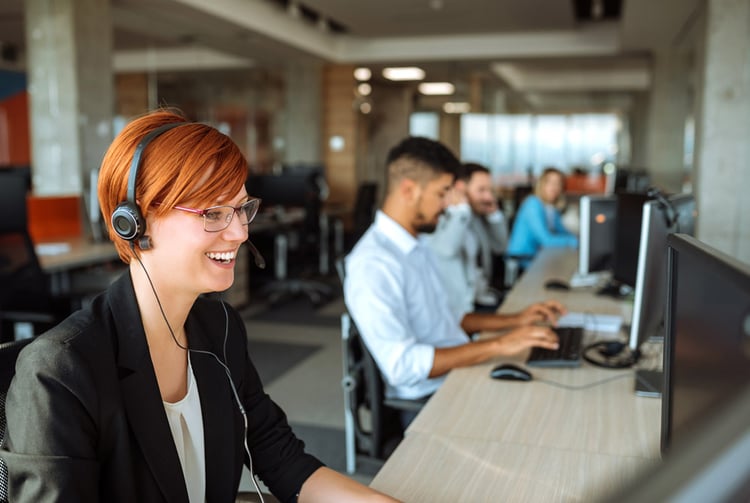 Costs to Hire a Call Center
If you are interested in hiring a call center, there are a couple of different costs to keep in mind. When you are dealing with an in-house worker, you are going to have to pay 100% of their time, whether they are being productive throughout their entire workday or not. When outsourcing an agent, you are only going to have to pay for the productive part of an agent's day. This usually is around 65-80% of an hour.
You can also expect a reduction in FTE (full-time equivalent). Consistently successful call centers have expertise in forecasting, staffing, and managing their calls for maximum efficiency. Due to this expertise, you can expect at least a reduction in FTE of 5%.
Another critical part of a call center's cost is understanding what they mean by all-in. Their per agent rate is going to include their productivity, including management costs and on-going technology calls. Call centers essentially bundle these rates together, and it often leads to you saving money when compared to handling these calls in-house.
How calls are specifically priced depends on the kind of call and the number of calls they are answering:
Inbound Calls
Shared: During shared calls, a large number of agents usually answer calls for 1-3 dozen clients. The client only pays for these calls on a per-minute basis. These costs range from $.90/minute to $1.50/minute.
Dedicated: During dedicated calls, a group of agents only answer calls from one client on a per hour basis. These costs range from $20-$28 internationally to $30-50
Outbound Calls
Hourly: Hourly rates depend on the location of the agency. Agencies in western countries, including the US, UK, Germany, and Canada, usually charge anywhere from $32 an hour. $25-50. High-level specialized agencies, on the other hand, can be hired for $35-$50 per hour.
Commission: The amount of commission that an agent receives completely depends on the specific agency. Although the amount earned per hour from the call center should provide a 10% to 20% premium on their normal hourly rates. This accounts for the additional risk to the call center.
The most significant factor that plays into the cost of outsourcing a call center is the location. A call center stationed in New York is not going to cost the same as a call center stations in Florida. Research the proposed call center beforehand and be sure to shop around to ensure that you are getting the best bang for your buck.
Need more help figuring out the true cost of outsourcing a call center? At A Better Answer, we can help you figure out the true costs. Visit our ABA savings calculator to learn more about what hiring a call center/answering service can save you.