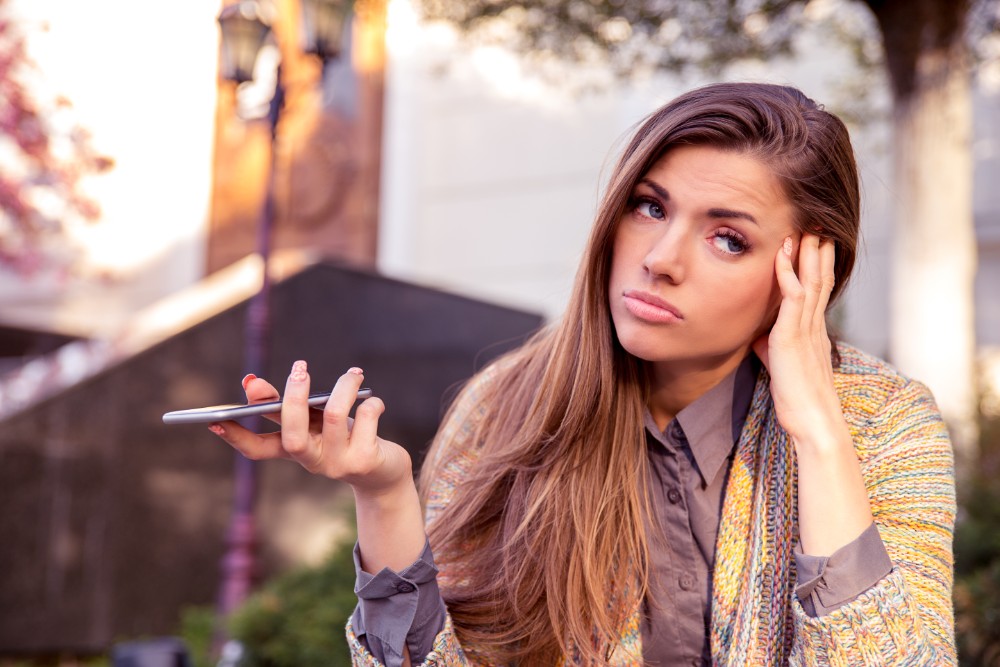 Many businesses rely on phone services to stay in touch with their customers and their employees. All too often, customers are put on hold, and if the call is not picked up quickly, they hang up. Businesses should do what they can to avoid putting customers on hold for more time than it takes to transfer a call. It might sound like an impossible goal, but there are several things businesses can do to reduce hangups.
4 Reasons Why Customers Abandon Calls
Before making decisions about improving phone service, businesses should understand why their customers are abandoning calls.
Poor Customer Caller Experience
The most common reason why customers hang up a call is because of poor customer experience. Employees might be difficult to hear, they may not know where to direct the call, or the quality of the call might be poor. There are numerous reasons why a customer might be disappointed enough in their experience to hangup.
Download: Improve your customer service with these 3 strategies!
Phone Lines are Busy or Cannot Be Reached
If a customer calls and continually gets a busy signal, they will eventually stop calling. The same will happen if the customer calls, and no one answers.
Waiting Without Explaining
Customers will not wait if they do not know why they are waiting. As the clock ticks, customers will begin to overestimate how long they have been waiting. Some businesses have automated messages that tell their waiting customers that they are important and to continue to hold. But, if no one actually picks up and the customers hear this message repeatedly, they will hang up. Sometimes, customers will call back after they've hung up, but it's not a guarantee.
Waiting and Doing Nothing
No one likes to wait, and customers are more impatient than ever. If they do not know why they are waiting, and there is no sound coming from your end of the phone, customers will hang up. As they wait with nothing to do, they will grow impatient and abandon the call.
How Do You Calculate the Percentage of Abandoned Calls?
When you want to improve your telephone service, you should collect data to learn what is and isn't working. If you have abandoned calls, then you should look closely at how many and when they tend to happen. Abandoned calls can become a key performance indicator (KPI), but first, you have to get benchmark data. Once you do that, you can then set goals to reduce the number to see if your staff is doing better in attending customers they put on hold.
When you want to calculate the abandonment rate, you collect the number of incoming calls in a set period. Then, you gather the number of calls that were actually handled. To get useful data, choose a period of time, like a month or a quarter. Then, subtract the calls handled from the actual calls received. Divide that number by the calls received. You will get a percentage that shows you how many are abandoned. Unfortunately, the number does not tell you why they were abandoned.
How Can You Reduce Abandoned Calls in a Call Center?
It is possible to reduce abandoned calls after collecting data, analyzing it, and creating a solution that works for your organization.
Provide a Better Queue Experience
You and your staff should look closely at the customer experience and how long they are waiting online. This is a data point that could be collected to get an accurate picture of the average wait time.
Once the data is collected, management and call center employees should talk to each other about ways to reduce wait time. Some companies will actively engage with callers to let them know why they are on hold. Call centers try to improve their services by sharing information like this with customers: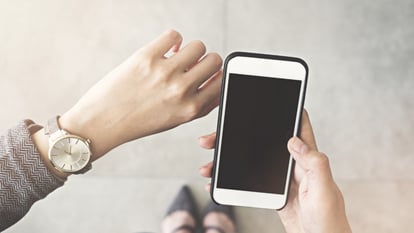 Automate wait time announcements
Share information as customers wait on hold
Play music to distract customers while they wait
Gather required information from customers before putting them on hold
Implement a Customer Call Back
There is one sure-fire way not to have callers abandon a call: setting a call-back time. Rather than asking customers to wait, call centers arrange a call-back time, so the customer knows when the phone will ring, and they can talk to their agent.
This technique is called "virtual queuing" or "virtual hold" - because the customer is still waiting to talk to an agent, but they are waiting with an expected call back. The key to success is actually having agents call them back.
Some organizations will also have agents call back abandoned numbers during slow times. This can only be done when customer information is collected upfront or when call centers gather phone numbers from a caller ID service.
Establish Channels of Communication
Another useful way to reduce abandoned calls is to set up different channels, so customers do not have to call into the same line. This lets customers have a personalized experience while taking away some pressure on the call center. Customers can reach agents with direct phone lines and leave messages for call-backs.
Improve Training of Customer Agents
Training is another necessity, especially for call-center employees and agents. Call-center employees need to learn how to speed up their calls to reduce abandoned calls. And, agents need to do the same, so their customers aren't waiting too long to talk to them.
Prepare a Better Schedule for the Customer Agents
Some organizations look at phone data, so they can make staffing changes to meet the demands of a busy call center. Automated technology can look at historical data to predict when call centers will be busy. They can then suggest staffing ideas based on 15-minute intervals. They can also adjust agent schedules so they are available during peak phone hours.
Hire More Agents
Lastly, if the phones are overwhelmed, and agents do not have time to attend to all of their customers, then it might be time to hire more agents.
Abandoned calls are necessary to measure success when providing customer satisfaction. Fortunately, there are several realistic steps organizations can take to speed up their phone service and reduce abandoned calls.