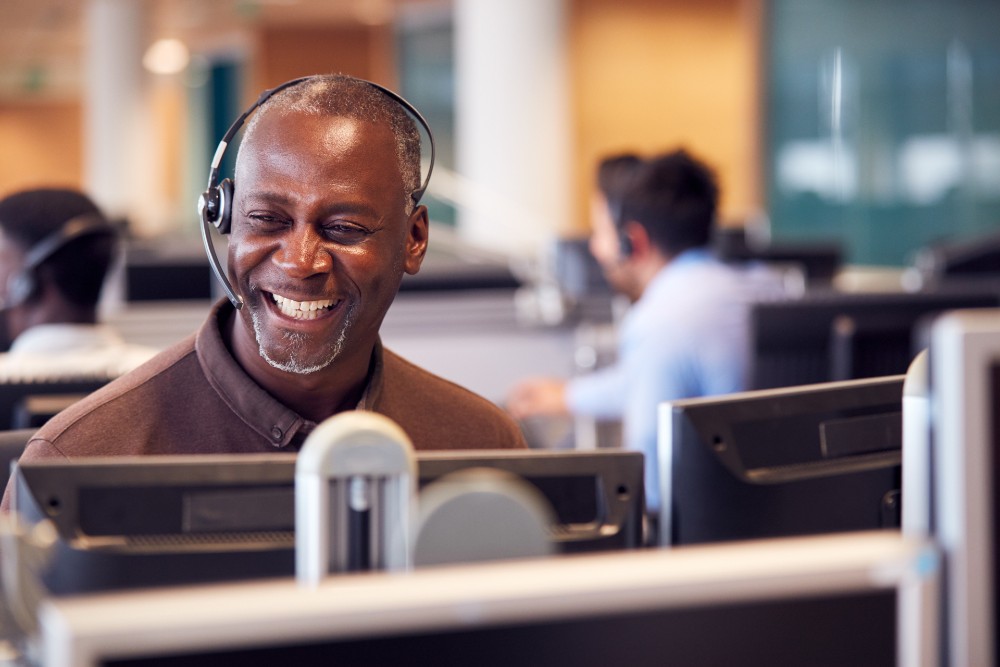 Have you ever called your bank or cable TV provider only to be greeted by an automated message? As you listen to options, annoyance mounts because your purpose for calling doesn't seem to match any of the prompts or you just have a quick question and can't seem to get to a human being.
How frustrating is that?! It makes you dread having to reach out the next time you have an issue. Auto-bot responses can even make you associate negative feelings with the company.
We'll discuss in greater detail why customers prefer dealing with real people rather than automation and why you should consider hiring an answering service to provide this ever-important service.
Downfalls of Automated Messages
Automated messages aren't outright bad. They can help reduce costs for businesses and provide efficiency when a customer has a simple question such as "what is my account balance" or "when is my next bill due?"
Automation has its place, and can improve your business in other ways, however, when it comes to offering excellent customer service, there is a delicate balance between using the right amount of automation and using far too much.
When in doubt, it's always better to utilize live answering. Let us tell you why.
Automation Frustrates Customers
Having to call customer service is rarely the height of someone's day. They're usually calling because either they:
Need more information before making a purchase
Are dissatisfied with a product or service
Unfortunately, customers calling in just to give compliments and praise are rare. When they do happen, they should be communicated with a live person who can appreciate it and thank them.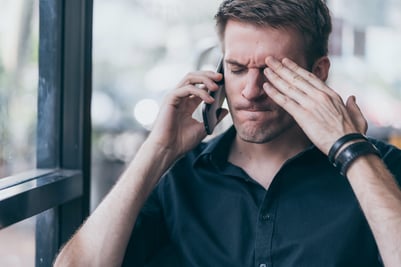 Complaints and service queries are the most frequent reason for customer calls. For many companies, automated options are the first line of contact a customer receives. They utilize a menu of various choices and customers take their pick – unless a menu option doesn't serve their needs.
Customers are usually patient enough to listen to the menu options once. But after they've heard the options and there's no obvious solution to their needs, they'll either mash the "0" button to reach an operator or worse yet, hang up.
If the menu only cycles, they'll hang up immediately.
Automated menus frustrate customers. No matter what industry you're in, your customers want to know you care about them. In 2020, customer experience is poised to overtake price and product quality as the number one reason consumers purchase products from one company over another.
Why is this important for you? As a business, it's vitally important you maximize your customer's experience. We see across all industries examples that show just how much an impact customer service has: someone describing how incredible their doctor is but has a horrible bedside manner, a one-star review on a defective product updated to three because of how professionally their return was handled or a restaurant with the most amazing food but a snobby and rude host.
When a customer experiences a "pain point" they have a problem dealing with your company or product Pain points include:
Difficulty with the Ordering Process
Less-Than-Enthusiastic Customer service
Problems with Your Product
High Expense vs. Product Value
Lack of Order Follow-up
Missing Orders
For each pain point a customer experiences, they are less likely to return. Customer service is crucial in a world growing exponentially customer-focused.
If you absolutely must have automated messages, always include an opportunity for customers to connect with a live person as soon as possible.
Where automation works well is for items like auto bill-pay or getting to the right department. The key here is that the automated menu isn't the final destination. A person should always be available to take calls.
Automated menus which only offer robo options often lead to your customers hanging up. If they're already calling due to a pain point, they won't want to endure any more pain. At this point, they'll hang up, return your product if needed, and never come back.
Automation is Impersonal
Interaction is critical to a customer's experience with your company. Why is this such a big deal? Because everything is connected. One bad experience can get shouted out on Twitter, Facebook, Instagram, and Snapchat. People influence each other. When a person writes about their terrible experience with your company, their friends will feel sympathetic – with them, not you. Too much negative publicity, and you'll lose customers, revenue, and profit.
Studies show 90% of the people who call your company want to talk with a real person. People want to connect with someone who can understand their problem.
It's rare for a customer to solely want a solution -- they want understanding and identification. Computers will never be able to give a customer the warmth of human empathy.
Even in our digital world, we still crave human interaction.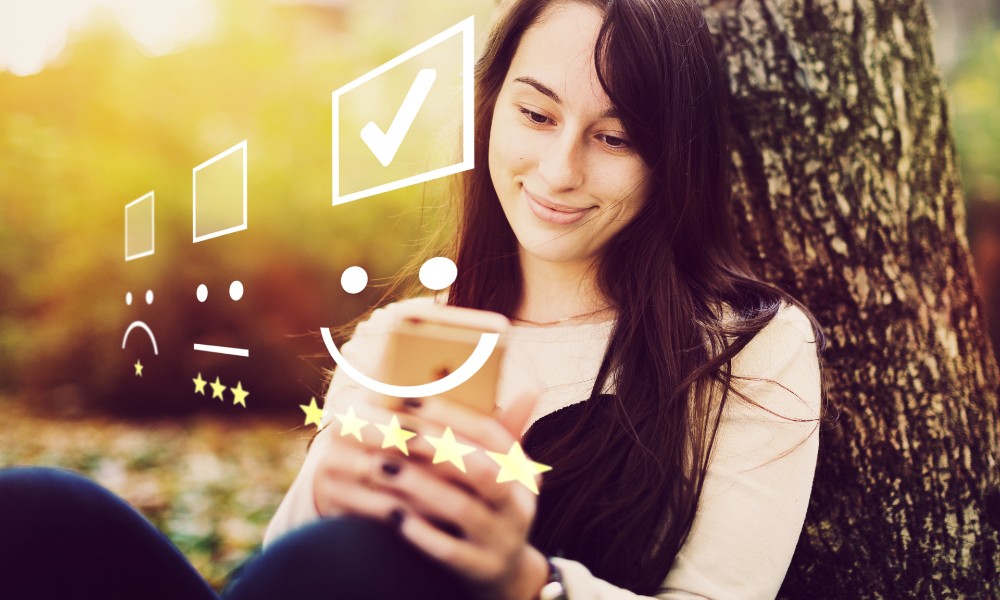 The Customer Experience Solution
Providing a personal touch for your customers to experience is essential to retaining and gaining business. But answering calls all day without a receptionist to do it for you takes vital time away from your staff.
After all: You hired your IT manager for his technology expertise, your production manager for their business savvy, and your back-end manager for their incredible organization skills. None of these people were hired to answer phones.
For small companies, hiring a dedicated receptionist is a costly proposition. Even if you were able to afford someone, your receptionist still has to take lunch breaks, bathroom breaks, sick days and vacation. They can't operate phones 24/7.
Answering Service Professionals to the Rescue
If you need a live customer service option to save you time and won't break the bank, look no further. An answering service provides vital connections between customers and your company, satisfies the need for human connection and ensures consistent quality every time the phone is answered.
Here are just a few benefits you'll experience with an answering service.
24/7 Answering
Knowledgeable Staff
Improved communication between your business and your customers
Increased Efficiency for Your Company
Saved Expense on Phone Systems
Increased Customer Interaction
Quality Customer Experience
Making the Right Choice
Don't get us wrong - automation isn't all bad! There are times when it can be very helpful and provide quick solutions, which people love in our fast-paced world. However, automated messages and robo-chats shouldn't be used to replace human contact in customer service.
Customers want personalized interaction and the opportunity to speak with someone who understands them. If your company doesn't have the time or finances to offer the quality customer service experience you want to provide, consider hiring an answering service that can take the weight off your shoulders.