Customer service is the backbone of any organization. A great customer experience leads to loyal customers that will stick by your business for a long time, yet one bad interaction causes them to leave. Learn three ways to improve your customer service with our new ebook.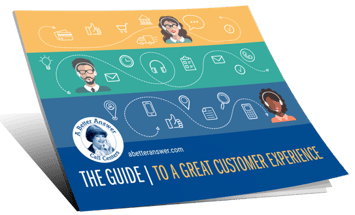 In The Guide to a Great Customer Experience you'll find:
o Advice on adapting to each customer.
o Tips on growing customer loyalty.
o Ways to go above and beyond for your customers.
Download your ebook now.