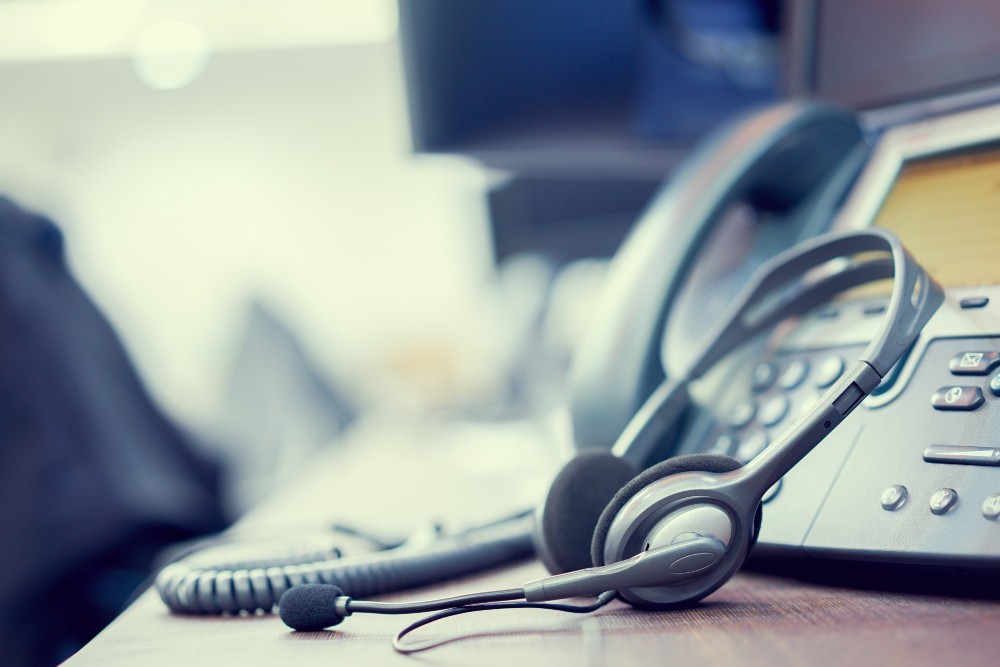 There comes a time when every successful business owner hits a fork in the road when growing their business — deciding between hiring more in-house team members or implementing automations to streamline processes.
This fork in the road can occur when owners are overwhelmed with their workload or they've hit a spot where they're ready to scale their business.
If your customer service department is receiving an influx of calls that they can't keep up with, choosing to automate parts of your process or hiring an answering service to help are two common choices to help resolve these issues.
Choosing between implementing automated messages or hiring an answering service can be challenging. Here are the pros and cons of each option to help you better choose what's right for your business.
What Are Automated Messages?
Automated phone systems (also called auto-attendants) are used to answer incoming calls.
When a person calls a support number, they will be asked to follow the automated guidelines ("press 1 for sales, press 2 for customer service," etc.) until they reach the department or person they are trying to contact.
With automated messages, no humans are involved until the end — but automated messages are helpful in saving your staff's time. They don't have to answer calls, redirect calls, or help with customer service inquiries on top of their main duties.
As an example, at small companies, employees tend to wear many hats. The marketing manager may be answering customer service calls and ordering office supplies on top of their marketing duties. When an influx of calls happens, it pulls the marketing manager away from their primary responsibilities.
By using an automated messaging service, you can save time and increase productivity.
Pros of Automated Messages
Get calls to the right department: Callers won't be redirected to different departments multiple times. The automated system will ask a few questions and direct the caller to the right department or person.
Lower up-front cost than an answering service: Most automated systems are cheaper to implement than a live answering service.
No need for a receptionist: Since automated call answering systems act as a receptionist, your staff is free to stick to their more impactful duties and stay productive.
Cons of Automated Messages
Aggravating customers: In a Boston University study,

90% of respondents

said they start their customer service interaction hoping to speak to a real person.
Long hold/wait times: While automated systems free up your staff, it takes more time for the customer to get to a live person. Callers are forced to sit through a menu tree, then wait on the phone for a person to answer. The longer a person waits for an answer, the more likely they are to hang up.
Loss of human connection: Instead of being greeted by a friendly person, callers will be greeted with an automated, impersonal voice.
More hang-ups and fewer business opportunities: More than a third of callers will hang up if they receive a voicemail or automated message.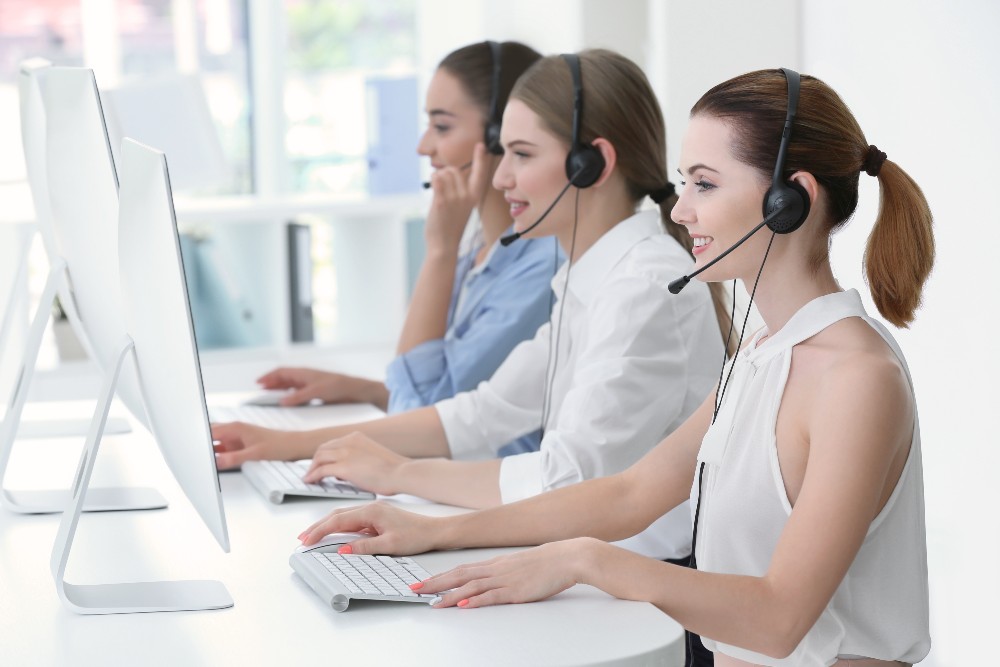 What Is an Answering Service?
An answering service is a company that answers calls on behalf of another company. Companies hire answering services as a third party to act as an extension of their company.
With an answering service, there is no automation, and callers are always greeted with a friendly voice.
Answering services for businesses are mainly utilized for answering phone calls but many companies do more than that. They can also make outgoing calls, send reminder texts and emails, enter orders, and perform other secretarial tasks.
Pros of Hiring an Answering Service
Increase efficiency: An answering service takes the majority of customer calls off your in-house staff's plate. An answering service can update systems, answer questions, troubleshoot problems, and send emails without your staff's involvement.
No need to hire an in-house team: Answering services are hired as a third-party service to your company. You will not be responsible for hiring, training, and reviewing new team members.
Never miss a call: Call centers and answering services are available to answer calls around the clock — even on weekends and holidays.
Personal greeting and a human touch: Customers and clients will always be greeted by a personal message from a friendly human being, starting the call on the right foot.
Acts as an extension of your business: Answering service representatives are trained on your company, procedures, and products. They will be as knowledgeable about your business as your in-house team is.
Cheaper than hiring in-house help: As a general gauge, an in-house receptionist costs $30,000+, whereas an

answering service can cost around $3,600/year

.
Cons of Hiring an Answering Service
Answering services can only "help" so much: While an answering service can handle the majority of client calls, they will not have the authority to override systems or handle situations outside the scope of their responsibilities.
What's Best for Your Business?
After discovering the pros and cons of automated messages and answering services, it's up to you to choose what's right for your business.
Remember, no matter which option you choose to help grow your business, both will ensure you never miss a call. They'll both help you increase sales and boost your company's reputation.
To get a better sense of how much answering services cost, we break it down for you in another blog post.