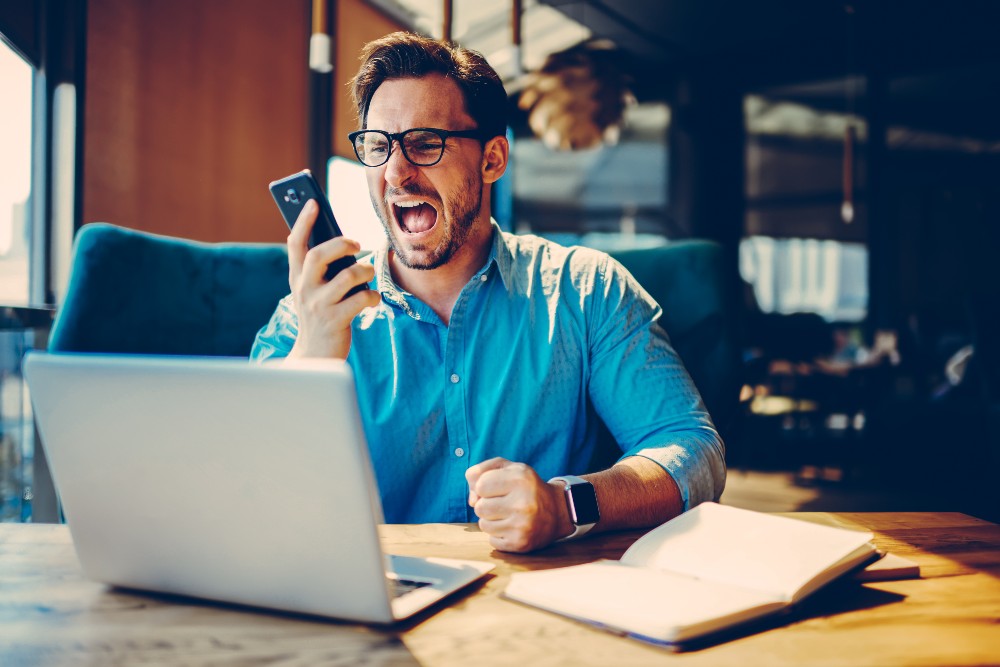 The phone is ringing off the hook. That's great, but who's going to get it this time? You and all your employees are busy, but you know customer service is important. You have so much work, you feel as though the days are getting shorter and shorter (and it's not just because of daylight savings). You've already decided you need help. An outsourced call center, perhaps?
Choosing the right one can be tough, though. A poor quality service provider can do more harm than good. If your customers are scared away because of phone operators, it defeats the purpose of investing in them in the first place. Almost better that no one answered (but we can't have that either).
Since choosing the wrong remote call center could hurt your business, let's go over how to select the right one so your company can keep making sales, thrilling customers, and maintaining a positive reputation—without spreading your workforce thin.
1. Putting the Customer on Hold for Too Long and Too Often
One of the biggest caller complaints and reason for hang-ups is hold times. So much, in fact, that nearly 60% of callers hang up at the one minute mark after being put on hold. If your call center constantly puts callers on hold, it can give the impression that they don't know what they are doing or don't value the customer's time. Respect is key.
It's completely acceptable to put customers on hold when necessary, but the number of instances and length of time should be limited. The caller should also be given a heads up on how long they can expect to wait and what the agent will be doing in that time span. Lack of communication can lead to frustration, and good communication is an easy way to show transparency.
2. Giving the Caller the Run-Around
The perfect call center scenario for a caller is this: they dial in, speak to one agent, and get their problem resolved quickly and without stress. This should be your goal.
Repeatedly putting the caller through to another agent is another way to give off an unprofessional impression to the caller. When this happens, they'll think no one can solve their problem. Make sure your answering service always appears knowledgeable and resourceful—after all, they're representing your brand.
3. Making the Customer Repeat Details
This is similar to our previous point about giving callers the run-around. If you must transfer a call, make sure all details are recorded so the caller doesn't have to repeat themselves. If they have to reiterate the reason for their call too many times, it may seem like the agent isn't paying attention or isn't communicating well with their team.
You want to show customers that you have a cohesive unit of great listeners and problem-solvers working behind-the-scenes. Agents should also be cross-trained in many departments to help callers with an array of issues. It'll reduce transfers and speed up solution times.
4. Agents Are Not Trained on Your Business
Some call centers hire agents who essentially act as robots. They can do X, Y, and Z—but they can't really answer specific questions. And what's the point of paying for an answering service with real people instead of IVR or bots if the human touch isn't there?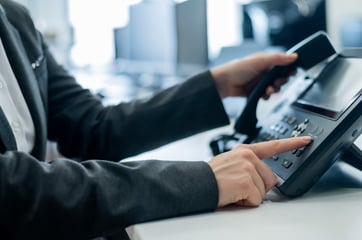 The call center agents should be well-versed in your company, products, and
processes. Otherwise, it'll be difficult to keep your company's voice consistent.
The call center you hire will be a direct reflection on your business, so make sure they know to treat customers as you would treat them yourself. One of A Better Answer's value propositions, for instance, is how they act as a seamless extension of your business. The service you hire should strive for that angle in all interactions.
5. The Caller Doesn't Feel Understood
The most successful call center agents demonstrate a high level of emotional intelligence while speaking with customers. This ensures the caller feels thoroughly and sincerely heard.
All call agents should be able to read the caller and situation and handle it with the utmost care. For example, if a caller is irate due to an experience they had with your company, the agent should try their best to be sensitive to the problem, empathize with the frustration, and work to solve the issue.
Understanding the caller's situation, perspective, and thoughts—and responding in a friendly manner—is crucial in diffusing the situation and turning their experience around.
6. Funneling Clients to Different Channels
The lazier call centers will funnel callers to other channels, such as the company FAQ page or online chat feature. If a customer feels the need to call in, it's likely they've already tried these other avenues before picking up the phone. The call center should be the final step in the customer journey.
7. The Outsourced Call Center Doesn't Take Care of Their Employees
Call centers should make the working environment enjoyable and supportive for their agents. Agents tend to give their all when they are happy—which leads them to offer better service to your callers.
Remember the saying, "Happy wife, happy life"? Well, in this scenario, it goes: "Happy employee, happy customer." If an agent is in a bad mood, chances are the sour attitude will make its way into the call, and the customer will not appreciate that. Look for a company that pays attention to their workplace morale. Company culture should be apparent on their website when you're starting your research and making comparisons.
What to Look for When Outsourcing a Call Center
As you can see, an outsourced call center should feel seamless and add a benefit, not damage your company's reputation. If you want to rethink your outsourced call center, here are other critical factors to consider before hiring this type of service—the right one will be a better answer and a true asset and partner in your growth.