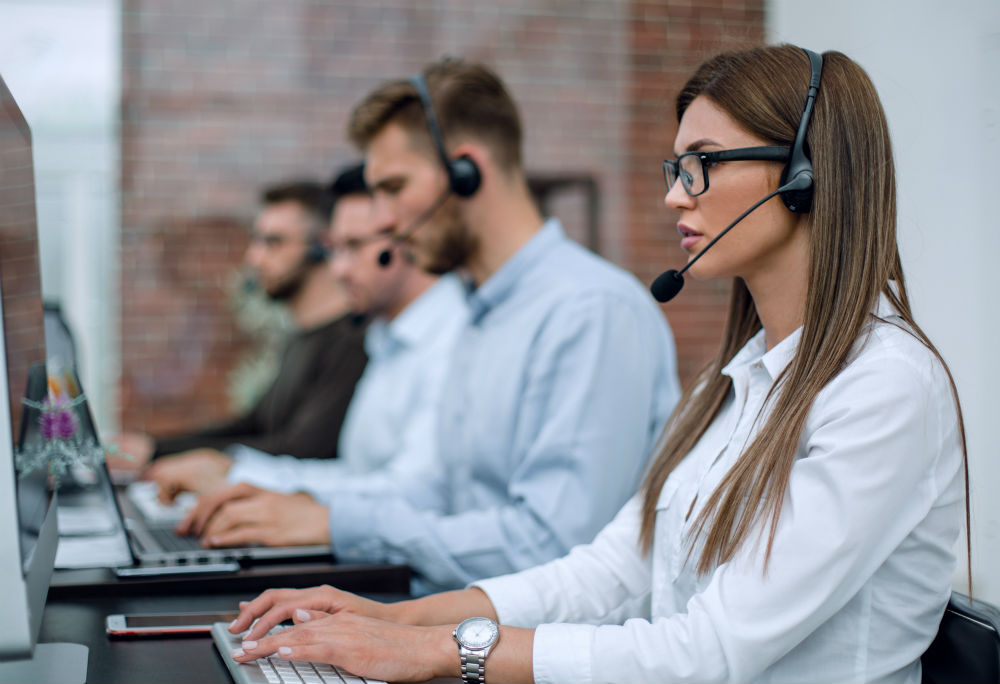 If you're finding it difficult to keep up with your growing business's calls, it might be time to consider outsourcing to a call center. Once your business's growth has reached a certain point, you'll likely find that keeping up with calls on your own is nearly impossible.
As a business owner, you're busy with a lot of important work! To manage your time properly, using a call center is simply an eventuality if your business manages to grow to that point.
While it is possible to hire your own call center, you'd also have to provide a workspace. Plus, hiring an entire call center is a very time-consuming process. Many business owners find outsourcing to call centers for hire is the most economical option.
If you're considering outsourcing your calls to an external call center, we have a few tips you should consider.
Where is the Call Center Located?
Contrary to popular belief, outsourcing to a call center isn't the same as off-shoring. In fact, before outsourcing to a call center, their location is one of the many things you should take into account.
Make sure the call center you choose can communicate with your demographic clearly. This will keep your customer satisfaction high, which will, in turn, help you sustain a steady, returning customer base.
Which Operations Does the Call Center Offer?
When it comes to outsourcing your customer's calls to a call center, it's important to know as much about the call center as possible. Try to learn the inner workings of the call center and be sure to understand exactly what it offers. It's important to know what you're buying.
With that in mind, there are a few key points you should probably bring up with your potential options before deciding on one.
Training
Before outsourcing to any call center, ask a representative about the training used by their center. This way, you can have a good idea of how well their representatives are trained.
Furthermore, you'll know what kind of quality your customers can expect when on the other line. A reputable call center should have a proper training program in place and should be able to communicate this to you.
Quality Assurance
A professional call center should have measures in place to ensure your customers get the help they need. This means a call center should be able to properly delegate responsibilities. Also, every representative should understand how to properly assist customers and when to redirect calls to the appropriate delegate.
KPIs
Key performance indicators (KPIs) are used alongside metrics to keep up with and maintain employee performance. Call center representatives should have a working understanding of the KPI system in place. If you're considering a call center, ask them about how their KPI system works. It's important to understand the inner workings of a company if you're considering working with them.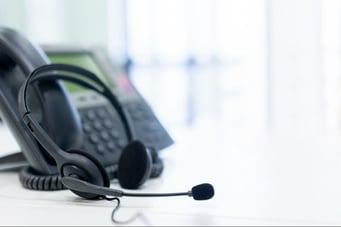 Contact Methods
Ask the call center if they have multiple contact methods. Some call centers are contactable by phone only, while some have a branch that deals with emails. Some call centers even offer live customer support with the help of webcams. In any case, it's important you know the full array of services your call center candidates offer.
Management
Before outsourcing to any call center, it can be beneficial to pay the center a visit. If you can, arrange a meeting with the center's management team. Meeting those you intend to trust with your customers is a wise move as it'll allow you to ensure your customers are in good hands.
Can the Call Center Grow with Your Company?
If you're considering using a particular call center, it's important to know whether or not they can keep up with your demand. Check out your business's projections and make sure the call center's representatives will be up to the task for the next several years of growth.If your potential call center candidate's staff doesn't look like it'll meet your needs in just a few years, it might be better to go with a larger call center. This will provide your company with uninhibited customer growth.
On the other hand: Larger call centers are typically more expensive. For some growing businesses, they simply won't be an option. In that case, a smaller call center can be a viable option. However, make sure any contract you sign doesn't bind you to the center for longer than they can provide sufficient service. If your business's calls begin to exceed what the center can handle, you may end up with a line of dissatisfied customers waiting for their calls to be taken.
Does the Call Center Have Solid Data Security?
When you outsource to a call center, you're trusting that call center with all of your customer data. With that in mind, it's important to make sure your customers' data is safe. They trusted you with it, so it's your responsibility.
Before outsourcing to a call center, ask about the call center's IT department and the details regarding its infrastructure. If you don't know a lot about IT departments and what's needed to run one smoothly, that's okay! We've included a couple of talking points you can cover in order to make sure your call center candidates are legit.
Security Tests
Any call center worth working with will conduct regular security tests to ensure the privacy of their customers. Before choosing a call center, as about their security tests and other security measures they have in place. It's important to know what your call center is capable of securely and efficiently protecting your customer data.
Disaster Recovery
It's always best to work with a call center that plans for the worst. A good call center will be able to function efficiently even in the event of a hypothetical disaster. To ensure this, a call center will need a planned recovery system its representatives are familiar with. Before outsourcing to any call center, remember to ask them about their disaster recovery systems implemented by their IT department.
Things to Consider When Outsourcing to a Call Center
There are a lot of necessary considerations to take when it comes to outsourcing to a call center. After all, you're trusting this center with your customer satisfaction, which is extremely valuable. It's important to make sure they're up to the task.
To summarize all of this information, we'd like to leave you with a few of the most important considerations to take.
What does the call center offer?

Where is the call center located?

Does the call center have a well-trained staff?

Can the call center keep up with your company's growth?

Does the call center have sufficient data security?
If you keep these six considerations in mind, you'll be on your way to outsourcing to a high-quality call center.
A good call center's staff will efficiently provide your customers with the information they need; Plus, premium customer service will leave them satisfied and ready to return to your business!