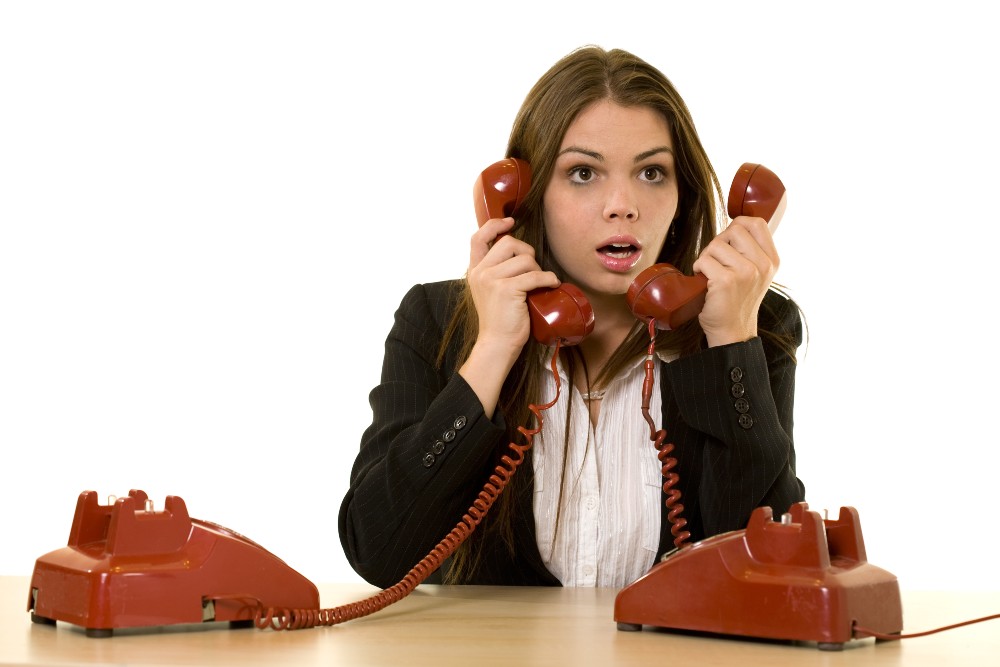 Do you have multiple calls going unanswered a day?
Are your clients getting frustrated because they can't get a hold of you easily?
Is your salesperson being forced to act as a receptionist on top of their regular duties?
Then it might be time to consider hiring an answering service.
An answering service serves as an extension of your team to handle some or most of your client communication. An answering service's typical duties include answering calls and making outbound calls, responding to emails, and sending reminder texts.
Hiring an answering service is a great way to scale your business. Here are a few signs your business might be ready to hire an answering service.
Your Customer Service Is Falling Short of What You'd Like It To Be
One of the first signs it's time to hire an answering service is if you have a receptionist or team member who is overwhelmed with too many calls. When a receptionist has an influx of calls and is trying to stay afloat, customer service standards drop and calls go unanswered.
As a small business owner, a friendly, reliable and helpful customer service experience is crucial. One bad experience with a client or customer can hurt business. Who would want to work with or buy from a company that they can't get in touch with?
As noted by HelpScout, 33% of Americans say they'll consider switching companies after just a single instance of poor service.
Poor customer service can also lead to bad reviews online, tarnishing your reputation. As a small business owner or new company, it's likely many prospects google you to see if you're a trustworthy brand before buying from you. If they find negative reviews, you're going to lose prospective customers.
Hiring an answering service will help solve all of these problems.
When you hire a professional answering service, you're gaining and offering a better quality customer experience. An answering service will answer all incoming calls so that a prospect or client never falls through the cracks or feels neglected.
With an answering service, you can also "extend" your business hours.
Most companies have regular operating hours between 8:00 a.m. and 5:00 p.m., which means anyone trying to get in touch with you outside these hours cannot get through. An answering service offers around-the-clock service available for prospects and customers to get in touch with you. Many answering services provide customer service for nights, weekends, holidays, and in urgent situations.
You're Struggling To Build an Internal Team
If you're struggling to build an internal team, it might be time to hire an answering service.
In businesses of any size, building an internal team is difficult and expensive — but even more so for small businesses where every dollar counts.
A full-time receptionist or assistant is costly. You'd be responsible for paying their salary, time off, insurance, sick time off, and other benefits. Plus, adding a team member to your office includes equipment expenses like a new desk, computer, or phone.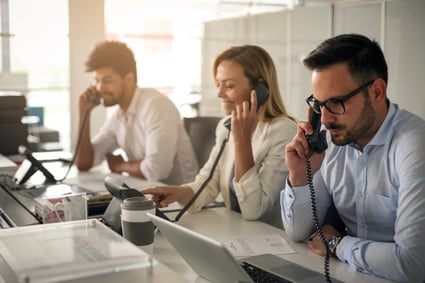 When you hire a full-time employee who takes time off or misses a day of work, you're back at square one. Who will handle the phones? Is there someone else on your team who can give up their daily duties to keep up with customer service needs?
An in-house team member will also require you to create standard operating procedures and training programs for them to follow. As a business owner who is already struggling to find enough time in a day for their own tasks, adding procedure creation, training, and reviewing to your plate makes things even more overwhelming.
By hiring an answering service, you'll cut costs while building your team. Opting to use an answering service instead of hiring an in-house employee means you'll only pay for the service and time you need. Most answering services charge a flat fee — and it's almost always much less than paying a salary.
Working with an answering service will lighten your workload. You won't have to take hours and weeks to filter through resumes, conduct interviews, or spend time on training and babysitting a new hire — the answering service will handle all of this. Instead, you'll work with a professional company that knows what to look for when hiring specialists. They'll take on all of the training. Most answering services will even provide you with reports and stats, saving you more time for other essential tasks.
With an answering service, you'll also have a whole team responsible for your communication and customer service efforts instead of just one person. That kind of redundancy is critical.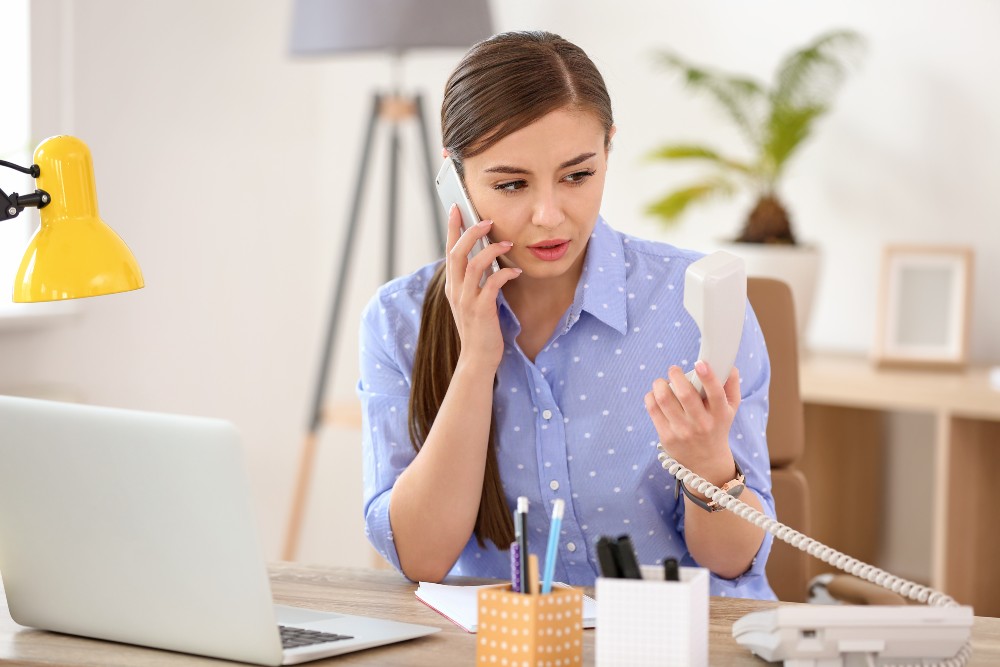 You're Too Busy and Missing Out on Business
In smaller businesses, the owner and team members wear an assortment of hats. When this happens, tasks get missed and business gets lost. Productivity and efficiency levels are lower when an employee doesn't have a set of tasks they are responsible for. When your marketing coordinator is also hopping on sales calls and helping with HR, things are bound to fall through the cracks.
Similarly, when a business owner has to focus on payroll, operations, and the reception desk, it takes time away from the more important tasks at hand.
As a small business owner, you should be focusing on scaling your business, attending events, and making connections — not answering incoming calls.
When it starts to feel like you're drowning in your tasks, it's time to hire an answering service.
An answering service can not only take on all your incoming calls; they can also weed out calls so that no one on your team wastes their time dealing with them. They can also transfer calls to the correct departments, so you and your staff don't have to spend time answering and transferring multiple calls a day. On a busy day, this could take up hours of unnecessary time.
Many answering services can also help with other tasks like setting appointments and managing calendars. Utilizing an answering service in this way will take administrative tasks off your list while helping grow your business. Some companies can even set up sales calls for you, limiting the time you or your sales team spends on cold calling.
Figure Out if an Answering Service Is Right for You
Small- and medium-sized businesses who are struggling to get all of their calls answered, falling short on crucial business tasks, and trying to cut costs should consider hiring an answering service.
Hiring an answering service is cheaper when compared to hiring a new staff member in-house. Many answering services offer some kind of free trial or money-back guarantee so you can try them out before committing to a long-term partnership.
A partner that helps you grow your business, save money and avoid mundane tasks might be the solution to your growing pains.