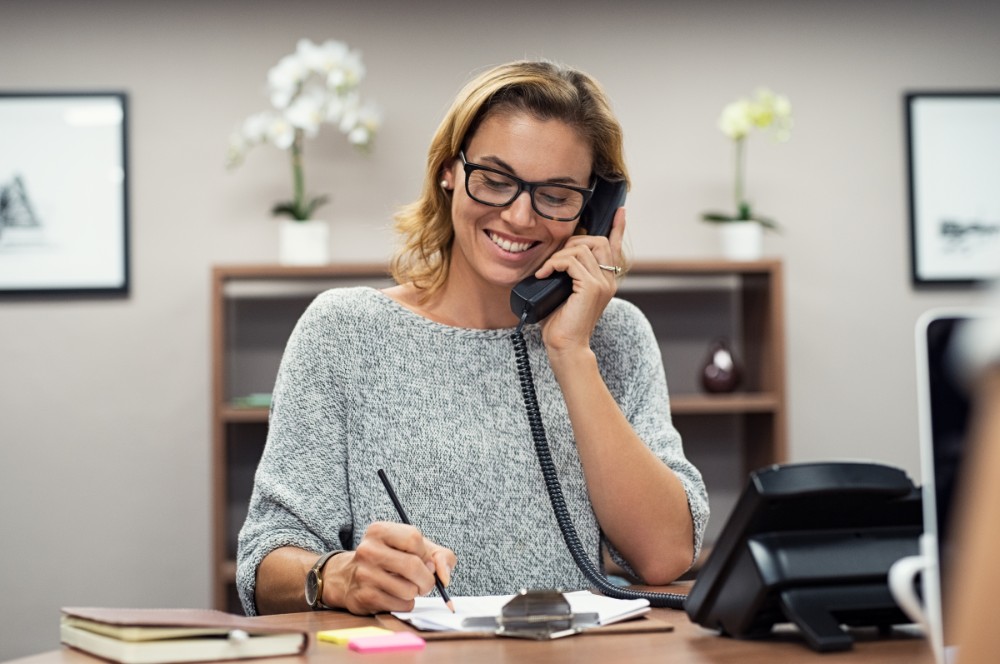 Managing a hospice service involves several difficult challenges. Hospice managers must be able to offer empathy as they support patients and families during their most difficult times. They also need to be able to work with health care providers and insurance companies while managing other typical office needs, like hiring workers or ordering supplies. Hospice service managers are busy, so hiring a medical answering service can take some of the jobs off of their plates and boost the quality of their patient services.
How Can an Answering Services Help Hospice Services?
Medical offices of all types rely on answering services to improve their customer service. Hospice services can benefit from using an answering service, so they can meet the needs of their patients and families.
Never Miss a Call
Medical answering services answer calls 24 hours per day. This is critical in the world of hospice because patients also require care at all hours of the day and night. With an answering service, hospice offices never miss a call, even if the office is closed. The answering service can contact nurses, doctors or other hospice staff at any time.
Cost Savings
Hiring an answering service can highly reduce operational and administrative office expenses. , Hospice offices have staff on-site to answer phones rather than hiring an answering service but this is an expensive alternative. With an answering service, hospice offices pay only for the service, rather than the cost of employing people to answer phones with so much idle time in between.
With the cost savings, hospice offices can allocate funds for other things such as equipment upgrades, hire staff members to work with patient care or many other areas.
Build Professional Reputation
Medical answering services are more than just fancy answering machines. The service hires people who are knowledgeable about the hospice services provided. The professionals at the answering services can answer most questions with sensitivity and concern. If they are unable to answer questions or they recognize the caller needs care from the nurse or physician, the answer service employees take the necessary steps to reach the providers.
With a medical answering service, the hospice office builds their professional reputation as their phones are always answered promptly and professionally. Family members who have loved ones in hospice care can rely on the answering service to help them get the answers they need when they need them. They can also use the answering service to get to the health care provider, too.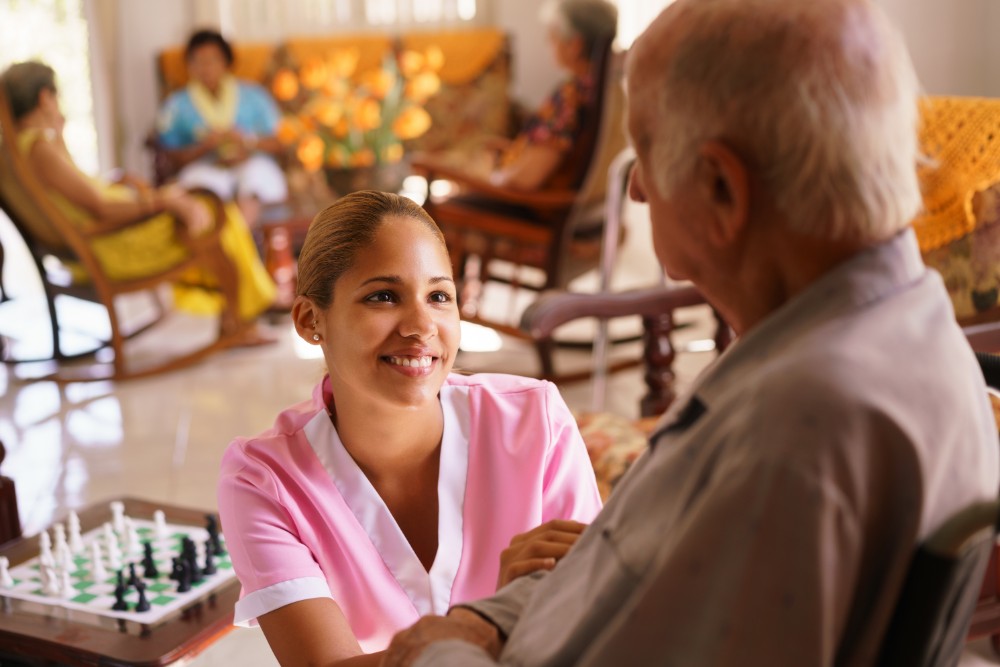 What Can An Answering Service Do For Your Business?
Once you turn to an answering service, you will quickly wonder why you didn't do it sooner. The benefits are far-reaching as they make it easier to get your other work done more effectively and efficiently. It can truly be not only A Better Answer but a great decision.
Set an Appointment
Receptionists and other office staff can make appointments, but answering services can do it, too. With someone always available to answer the phone, patients and their families can manage their appointments with more efficiency. Someone is always available to make, change, or cancel an appointment at all hours of the day or night. And, when a family is in the throngs of hospice services, they often need to make appointments at unusual hours.
Without an answering service, patients and their family members are restricted from making appointments when the office is open. This is not always convenient for family members who might be providing care at odd hours.
Helps with Influx Calls
There will be times when the hospice office is busier than others. And incoming calls can become overwhelming for office staff who often have to juggle several duties at once. When calls pick up, answering services can provide respite for office staff so they can work with the patients and their families who are already receiving care by handling calls which overflow.
Answering service employees are trained to handle phone calls with efficiency. They know how to get to the point of the call while maintaining empathy for the caller. They take care of business quickly and effectively so they can get to other calls without having to leave anyone on hold for long periods of time.
Relay Important Messages
Answering services will help patients and their family members with their needs. Sometimes the calls require quickly getting in touch with doctors or nurses. Other times, answering services know when to take messages and relay them to the appropriate person. The hospice center manager can work with the answering service to determine when it is time to contact a health care provider or when a message works best.
Escalate Emergencies and Medication Reminders
In the world of hospice care, emergencies happen frequently. A top-notch answering service can calmly talk to patients and caregivers when an emergency happens. They are trained to help a frantic caller stay under control with compassion and professionalism. The answering service can also contact a healthcare provider in real-time when necessary.
Answering services can also be used to make reminder phone calls, so patients do not miss appointments. This is an important service that can free up time for the office staff. The answering service can also send texts or emails for patients who prefer those methods of communication. They can send reminders to patients when it is time to take their medication, which is helpful for patients and their caregivers who are in hospice care.
Hospice centers that use answering services find them to be beneficial. They can help hospice offices save money and make better use of their limited funds. They can help hospice offices provide better customer services as every patient and family member can trust their phone calls will always be answered.
Answering services can take messages, contact health care providers and send medication reminders to patients. They can also help hospice offices with emergencies and with busy times. By hiring an answering service, hospice offices are able to better focus their energy on patient care rather than managing phone calls. With a medical answering service, patients and their families can trust their calls will be answered at all hours of the day and night.