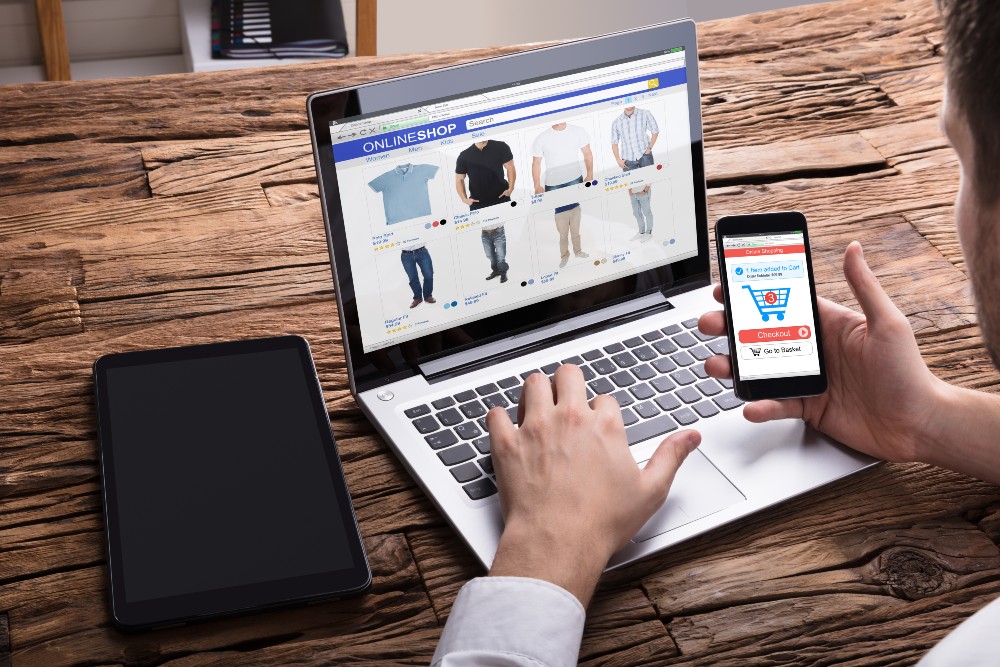 It's no secret customer service is important in any industry, but as the e-commerce space continues to grow, it's even more important in this space to offer a stellar customer experience.
In 2020, e-commerce revenue (partly as a result of COVID-19) brought in a staggering $175 billion, and the Statista Digital Market Outlook estimates that by 2025, revenue will increase to $563.4 billion dollars.
When switching to a competitor is as easy as a click, retailers have to go above and beyond with customer service to set themselves apart.
If you're an e-commerce retailer, here is what you can gain by providing excellent customer service and five ways to improve your customer experience processes for an increase in sales and satisfaction rates.
What Excellent Customer Service Can Do for Your E-Commerce Business
An excellent customer service experience feeds into your marketing strategy. When your customer is happy, you build trust and lifelong loyalty. Here are ways that a great customer experience can benefit your e-commerce business.
Build Brand Advocacy
Helpful customer service naturally builds brand loyalists.
The more customers trust your brand and the more sure they are you will resolve their issues, the more likely they are to continue using your product or service.
Customers want to feel valued, and valued customers build brand ambassadors.
Building brand advocates and customer loyalty will help increase revenue. On average, retaining customers is five times cheaper than acquiring new ones, so pleasing your current customers is crucial for business growth and success.
Brand advocates are often motivated to leave good reviews online and spread their happiness via word-of-mouth. The majority of online users will trust online reviews just as much as they would from a real-life friend, and 93% of consumers say that online reviews influenced their purchase decisions.
Helps Guide Prospects Through the Buyer's Journey
Attentive customer service reps and brands readily available will help guide potential customers through the buyer's journey to their purchase.
Suppose a potential customer has questions about your product, shipping or returns, but doesn't have someone to ask. In that case, they will likely go to another company to purchase instead of waiting 24–48 hours for an answer from your support staff. Being available when prospects need you is crucial to profitability.
If you're unable to provide customer service help 24/7, try providing blog posts, resources and FAQs that are easily accessible on your website. Providing helpful information about your processes or commonly asked questions can help prospects naturally move through the sales funnel.
Displaying commonly requested information will increase the likelihood that prospects purchase from you instead of turning to a contact form.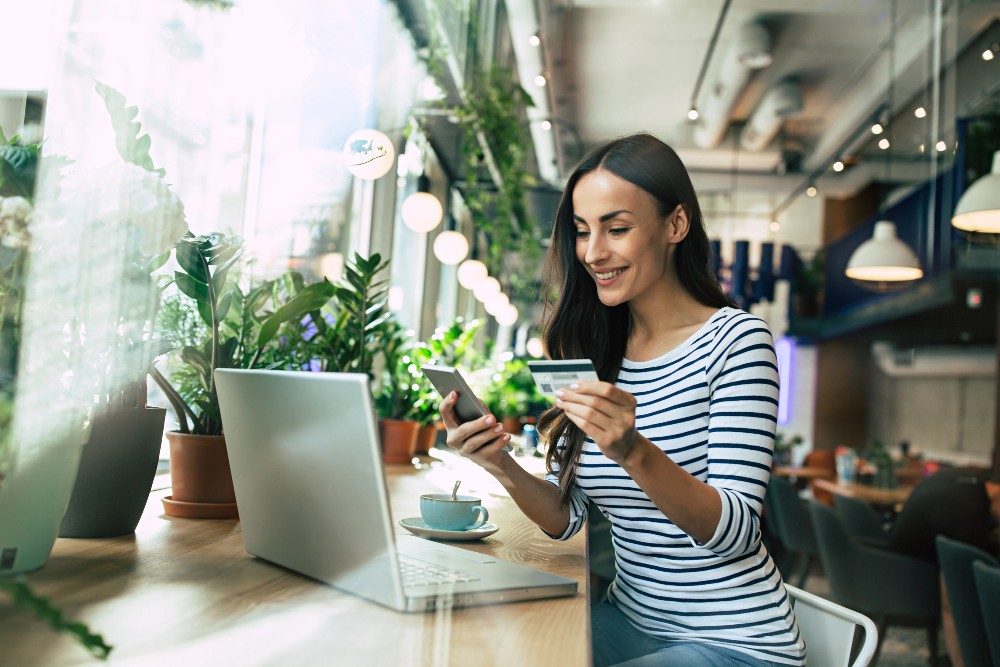 Increase Sales
A great product is not the only thing you need to increase sales; customer service plays a vital role as well. 86% of customers will pay up to 25% more when they have a good experience with customer service.
Business growth is a collective effort of many factors, including marketing, advertising, customer service, and an easily accessible website.
How To Provide Great Customer Service for Your E-Commerce Business
An okay customer service experience won't cut it anymore; you must provide an excellent, helpful, and friendly service.
Offer Easy Returns
One of the biggest hurdles potential customers face when contemplating an online purchase is the return policy — or lack thereof.
If a shopper is unfamiliar with your brand or the quality of your product, it's unlikely they'll purchase from you if your return policies are strict, confusing, or non-existent.
Instead, make it easy and enticing: offer free shipping.
Approximately 15–30% of customers return products. While this isn't ideal, offering the policy will make prospects more comfortable buying from you.
Why do you think people love Amazon so much? One of the reasons is their quick, helpful customer service with an almost no-questions-asked return policy. Amazon makes returning a product simple — almost enjoyably so.
Make Their Shopping and Support Experiences Personal
To stand out from your competitors and provide an excellent customer experience, make your communication with your customers personal. While greeting your customers and prospects by their name helps add a degree of personalization, it is not the only way to do so.
Try offering a rewards program for loyal customers, upsell products your customer would be interested in and remind users of products they previously engaged with.
Winc is an excellent example of personalized customer service. Winc is an online wine delivery service and over time, their recommendations change for each user based on their previous wine purchases and ratings.
When you order from Winc, you have an option to rate the wines you received, and it connects to your Winc profile. When their algorithm gets a better sense of what wines you like and dislike, they will make suggestions based on your preferences. It's a great way to bring customers back for more. It shows you value their business and are interested in providing products they truly want.
If the customer starts talking to you about where they live, ask about it. It's okay to add a personal touch and go "off-script" to add a personal touch and build a connection.
Gather Customer Feedback
Gathering customer feedback is one of the best ways to improve your customer service experience.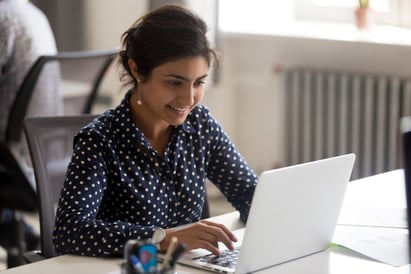 Collecting feedback straight from the customer's mouth is the best way to see where your customer service is excelling or falling short.
If you find out many customers have issues with your loyalty program, you can brainstorm ways to fix it. If you discover your customer service chat help is getting endless poor ratings, it allows you to resolve the issues and make a better experience for your customers.
Provide Around-the-clock Help
Customers don't want to feel like they have to go out of their way to get ahold of you.
Offering 24/7 help on multiple platforms (phone, email, chat, etc.) is the best way to make yourself available to your customers and prospects when they need you.
For many businesses — especially smaller ones — providing continuous customer service is not feasible. To help staff your stations, consider A Better Answer - hiring an answering service.
A professional answering service can answer customer inquiries and concerns past 5 p.m., on weekends and on holidays — all times when your in-house team may not be available.
Leveraging Customer Service To Improve Your Business
Offering exemplary customer service can be difficult for smaller businesses but should be a top concern for any company.
Providing grade-A customer service will help build brand loyalty, increase sales and boost your reputation.
If you don't have the bandwidth to provide the customer service you want, an answering service can help. If you choose to go this route, there is A Better Answer and here are some things to look for in an answering service company to ensure you pick one that complements your business.