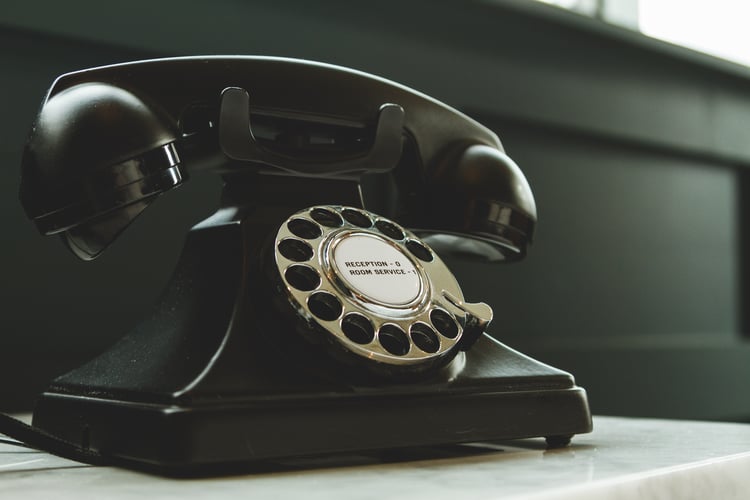 Growing a business is tough. Maintaining top-tier customer service as your customer count skyrockets is even tougher! As you scale your business from a small operation to a medium-sized or even large company, you'll still need to keep your customers happy, answer complaints effectively, and constantly operate the phones or chat lines.
But what if you don't have the time, or the money, to train and develop your own in-house customer service specialists? There's a better answer than leaving your customers to flounder. Instead, you can outsource that work to a call center service, allowing you and your employees to focus on what's most important. Read on to learn the benefits of hiring a call center service like A Better Answer.
Focusing on What's Important
Whenever you start a business and grow it to maturity, you have to focus most – if not all – of your energy on core operations and aspects, such as marketing, customer acquisition, product manufacturing, and more. This is true and difficult when you have a small team to handle all that work or if you run your business all by yourself.
Outsourcing customer service work to a call center service is a great idea since it frees up your time and energy to focus on those core operations. There's no need to spend tons of time and money training CS agents from the ground up. Hire the right call center service, and you'll immediately benefit from professional know-how and experience, which impresses your customers and benefits you and your employees.
Reducing Costs
Outsourcing to a call center service provider is also beneficial to your brand since it can help you cut down on costs: a major concern whenever you scale an enterprise.
Compared to paying for 100% of a customer service employee's time, you only pay for part of a call center service agent's day. That's right – with a dedicated call center service at your beck and call, you only have to pay for what you use. Talk about cost efficiency!
In this way, the right call center service provider can help you save money to hire other employees, like marketers or salespeople, or expand your business in other ways. They'll also save you money in terms of saved customer interactions, which might otherwise require you to spend cash marketing to make up for a bad churn rate.
Working with Experts
On top of that, hiring a call center service lets you – or your service agents – work with CS experts. Outsourcing customer service work to knowledgeable agencies allows your customer service department to benefit from their experience and proven processes and methodologies.
You don't have to develop effective processes or customer complaint workflows. Instead, you can take advantage of the workflows and processes that have already been time-tested.
Furthermore, should you retain a few customer service employees, they'll be able to work with a service's trained professionals who can help them hone their skills. Hire a call center service, and you cut down on the learning curve inherent in good customer service efforts. In no time at all, you may find that your customers are more pleased than ever – and that excellent reviews for your brand pop up all over the Internet.
Up-To-Date Technology and Processes
The best call center services don't just provide run-of-the-mill work. They instead offer up-to-date, modernized, tech-heavy services to help you outperform the competition and impress your customers no matter what complaints or issues they might have.
Hiring a call center service could benefit your business by:
Giving your customer service department the benefit of modern technology, like collaboration platforms, chatbots, and more
Enabling your CS agents to respond to customer issues with respect, knowledge, and professionalism no matter what
Of course, there are costs you normally have to pay if you want to use the most up-to-date, helpful customer service software. For example, you need to pay for new software apps or training modules to ensure your employees have the best possible skills for all customer calls. But should you hire a call center service, you don't have to foot the bill for those costs.
Instead, as noted above, you just pay for the time of agents that respond to your customers' requests. Seen in this light, it's clear that an exemplary call center service can save you money in more ways than one.
Delivering Customer Service
No matter your business's industry or niche, you have to maintain a stellar customer service department. Why?
In the modern era, companies can flounder if they disappoint a handful of customers or don't have customer service agents on hand to answer questions. Thanks to online reviews, your reputation can plummet if you aren't careful.
But a good customer service team can also boost your reputation and maximize your profitability. Rather than having to spend months or even years getting customer service processes right, a third-party call center service can kick-start your CS efforts into the stratosphere.
By offering a good baseline quality of customer service responses and improving your CS responses beyond where they were before, your agents – or the third-party agents you hire – will please, delight, and help your target customers beyond their expectations.
That's not all, though. Some call center services offer data collection as an ancillary benefit. Third-party agents can gather data on your customers, which you can use in data analytics to assist with marketing, customer retention, etc.
Finding the Right Answering Service
In the end, hiring a call center service could be one of the best things you can do to help your company grow and handle increased customer traffic to your website or retail store.
A great call center service will help you save money, allow you to focus your energy on core business operations, and provide you with a ready-to-go, high-quality customer service team right off the bat. Even after your business stabilizes, a call center service can continue to provide fantastic support for your brand.
Ready to learn more? Learn more about how a call center service can benefit you by checking out our website or calling us at 1-866-442-9500.