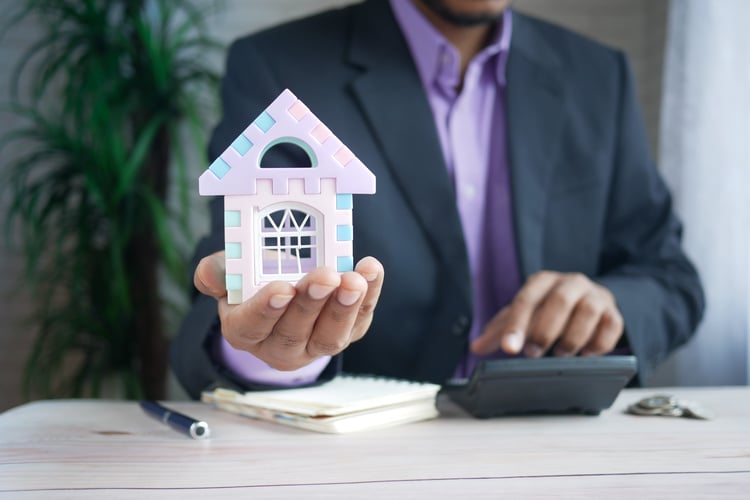 As the housing market grows, it has also become very competitive. Current trends show more people are opting to rent instead of purchase. Interest rates, budgets, energy costs, and bidding wars make buying a home less appealing. Due to the rising demand for apartments, property managers may feel stretched thin. With so many changes, managing a facility means you have to constantly adapt — but thankfully, answering services can ease many of these burdens.

Property managers get flooded with many calls from current and future tenants. Residents may have a maintenance emergency or simply need answers to their questions. Prospective tenants may want a tour, so you'll need to schedule a visit. Other calls property managers receive are inquiries about apartment availability or rental pricing.

If you have a busy complex, you need to keep things running smoothly. Hiring a residential property management answering service benefits you immensely since you won't be interrupted as often and you can go about your daily tasks.
Increase Your Availability
Since they're constantly running around, property managers can't answer calls all day and night. Some tenants may need assistance during holidays or odd hours. Residents may need emergency service or have some other issue.
An answering service can handle calls for you around the clock — no more late-night emergency maintenance calls waking you from a dead sleep.
Tenants, in a sense, are similar to customers, and you should always work to ensure their satisfaction. Missing a key opportunity to help a tenant can lead to a negative experience. Word of mouth travels fast, especially in residential properties. If you provide poor service, it can harm your building's reputation. One bad review online might even discourage future tenants from renting.
When an emergency arises, it's critical to get the issue resolved as quickly as possible. As a property manager, you need to ensure things are working correctly. All sorts of problems come up, from leaky faucets to lockouts. With an answering service, those problems will be addressed promptly.
Payment Reminders
Another important job a property manager has is reminding tenants when their rent's due. Most apartment leases start on the first of the month to make things easier. Sometimes young tenants or those facing hard times can forget or have trouble paying their rent. If your property starts leases as soon as there's an opening, you'll have rolling due dates. In this scenario, it can be hard to keep up with those who haven't paid on time.
Leveraging an answering service assures that every renter gets payment reminders. You likely have a batch of tenants that pay on time and some you need to track down. When rent is past due, it forces you to make multiple phone calls. A property management answering service can take this off your plate.
Rent reminders don't always guarantee that residents will pay on time, but you can rest easy knowing that you did all you could.
An answering service can call and remind tenants using your chosen script. You save time and stress because you don't have to deliver the message personally.
Appointment Scheduling
Trying to plan ahead when your phone keeps ringing can be frustrating. You can lose focus and track of time if you become disorganized. An apartment answering service can maintain your daily calendar and set up appointments, which are essential to get more tenants onto your property. Reliable assistance streamlines and structures your day better.
An answering service can take over scheduling and avoid conflicts or double bookings. If someone else books your appointments, they free up your time. You can show more apartments and be notified of any cancellations. Answering services also filter calls and respond to questions potential tenants may have. You won't be burdened with spam or solicitation, which can be very annoying.
Property Updates
Keeping residents informed can establish long-term leasing arrangements. Leverage an answering service to provide news and updates to your tenants in a timely manner.
Updates are vital for keeping everyone on your property in the loop. Let tenants know about upcoming construction, new features, and temporary amenity shutdowns. An answering service can also inform residents of policy changes. You can write a script containing the information to broadcast.
Use the apartment answering service for mentioning future events to tenants. Awareness helps create a sense of community in your property and build relationships.
Professional Customer Service
Presenting yourself as a professional property manager will help when dealing with tenants. Vacant units don't generate revenue, and you want to offer the highest class of service possible. Showing care and concern makes residents feel valued, and they may rent for years to come.
An answering service is your best option for providing top-tier customer care. Your tenants will respect a positive experience and likely tell others. Professional property managers work to ensure satisfaction. Answering services show that you have a genuine concern for the residents.
Poor customer experiences may cause tenants to leave and move elsewhere. Unprofessional service can lead to tenants who don't take you seriously. Since dissatisfied renters can easily share their negative thoughts online today, investing in tools to prioritize tenants' needs will pay off in the long run. Residential property management answering services help you provide high-quality care.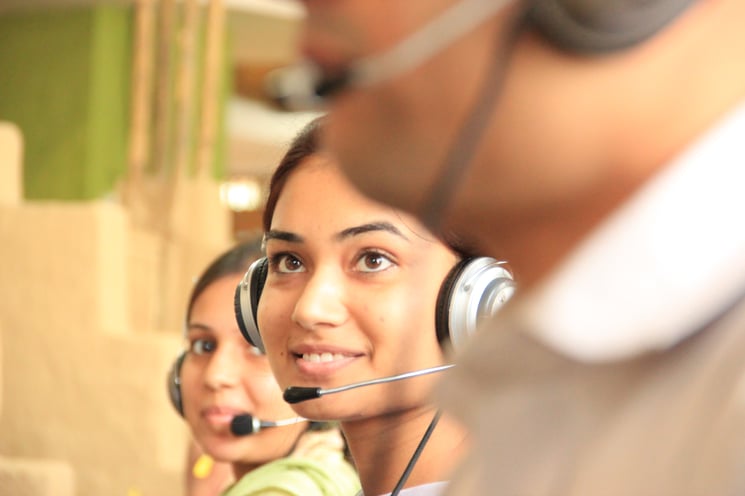 Leverage an Answering Service at Your Property
There are many benefits when you leverage an answering service at your property. You'll have more time to manage and entice new tenants. Also, when you're off the clock, you can enjoy yourself without being pulled back into work.
Hiring an answering service for your property management benefits you and your tenants. Professionalism provides the best possible customer service and builds trust. Positive experiences and praise vouch for your property's credibility.
Answering services for landlords can also reduce labor costs. You get 24/7 service every day of the year, including holidays. Daily planning becomes easier when you let an answering service schedule your appointments. You can access your upcoming meetings and be notified of any cancellations. Learn more about how answering services work.
Residential property management answering services also make the calls for you. Information can be relayed to the tenants, including payment reminders. You can tailor the answering service to best suit your needs, gaining much-needed flexibility in your day-to-day operations and keeping stress levels low.
If you're interested in hiring an answering service, here are the questions to ask to ensure you find the best fit for your business.