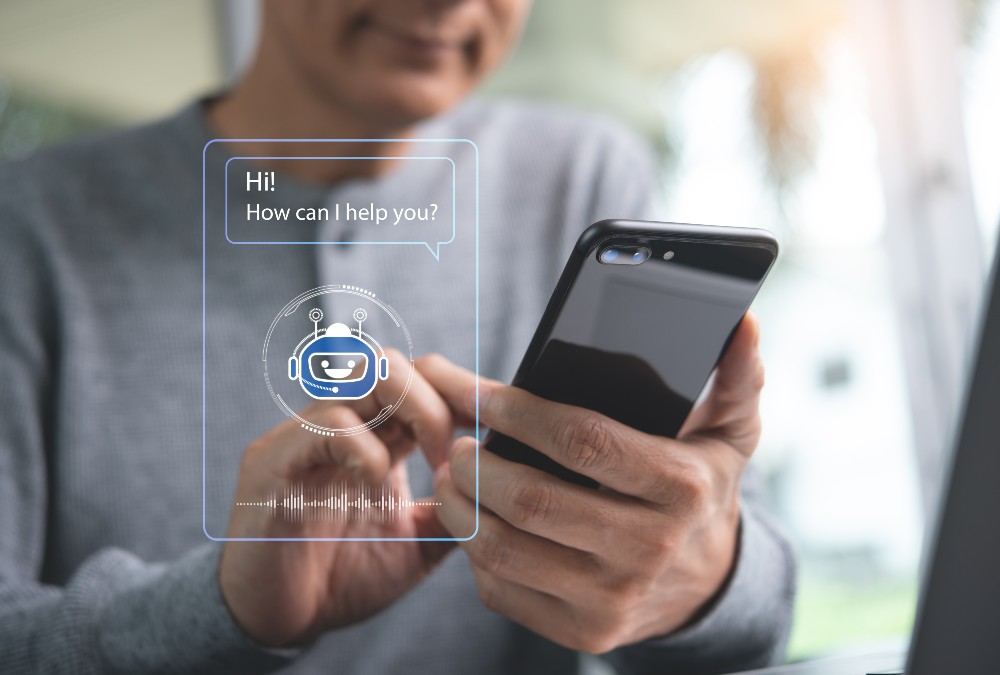 The idea that robots or artificial intelligence (AI) will start taking over human positions is now very real. Even the customer service industry is utilizing it to improve customer experiences.
Want to know how? Here are six ways AI is changing the customer service space.
Providing a Proactive, Personalized Customer Service Experience
It's hard enough for companies to handle the customer service needs of their current customers. Adding on proactive customer service can be difficult, but AI is helping.
AI is becoming the first contact for customers and clients. It can be used to proactively answer common questions or concerns prospects have before they purchase your product or service.
Typically, AI is used in the form of a chatbot. Prospects or customers can type in their questions or choose from a list of frequently asked questions and the AI bot answers them, making it a win-win for the company and the prospect.
A chatbot enables companies to catch inquiries in the moment while prospects are shopping or investigating. Communicating with prospects in this process of their buying journey will increase sales.
The majority of e-commerce purchases are made on Monday and Thursday nights between 8 and 9 p.m. when most offices and businesses are closed — so utilizing an AI system, a virtual assistant or an answering service to handle inquiries after hours is crucial.
AI systems also use a feature called intent prediction.
Intent prediction uses an algorithm that predicts a customer's next steps based on their online actions like web page views, button clicks and purchases. Using a feature like intent prediction helps companies proactively address issues before they arise, offer help when a customer or prospect needs it most and deliver a personalized experience.
If a customer visits the shipping page or clicks the "how to track my package" option on a website multiple times and calls a company support center, AI can predict which department the customer wants to be transferred to. In this case, it would be the department that handles accounts or tracking information.
The tracking information and metrics an AI system documents can also provide a hyper-personalized experience.
Algorithms are being used to predict when a client is about to leave or cancel their subscription. The client will then receive personalized deals or packages to increase customer retention.
Online streaming services predict what their users want to watch and suggest personalized options based on demographics and viewing history. Algorithms have saved Netflix $1B in customer retention.
Transferring Calls
A common hurdle many companies hit is an influx of incoming calls with only one person to handle them.
At most companies, a receptionist handles incoming calls — along with office, administrative and other duties. When a receptionist gets tied up with calls all day, they will not get their other tasks done and calls will go unanswered.
An AI program can handle answering and transferring calls. The process is similar to an automated answering system where a caller is asked a few questions about why they're calling. AI gives them the help they need or transfers them to the appropriate person or department.
Having a system answer and transfer calls not only decreases hold time and limits frustrations from incoming callers, but also takes an entire task off of your receptionist's plate to free them up for other initiatives.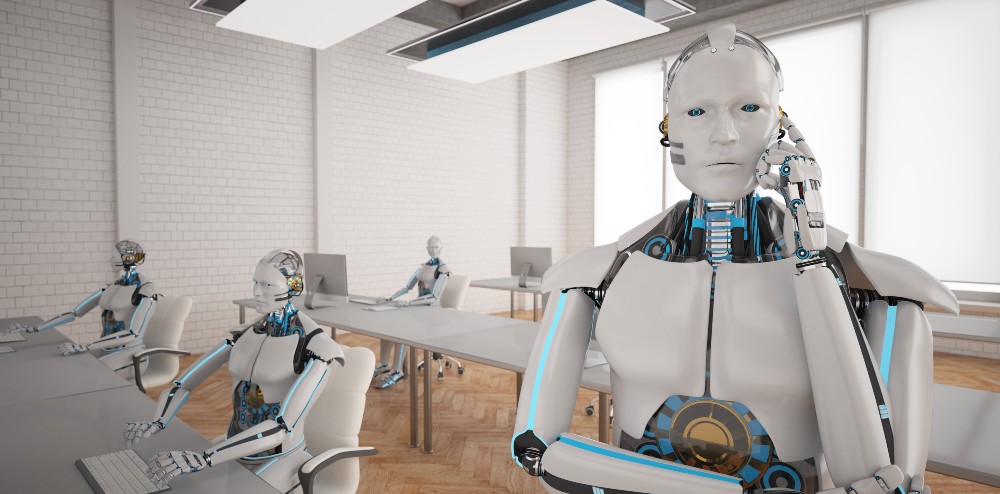 Analyzing Emotion
In the customer service space, AI is also being used to analyze emotions.
Emotion analytics analyzes an individual's verbal and non-verbal communication to understand their mood or attitude.
In a chat or phone call, AI can gauge the client's feelings, attitude, and demeanor before they speak to a human representative. This is beneficial because when AI notices seemingly angry customers, they can transfer the customer to the customer retention or relations department to make amends. On the other hand, AI can transfer happy customers to a sales team or account rep to pitch an upsell while the customer is in a good mood.
Making You Available 24/7
AI can give companies 24/7 customer service availability; however, they can't give the full effect of a human yet. AI is helpful for proactive calls, simple inquiries, and guidance.
Customers these days expect companies to be available around the clock and want short wait times to speak to a representative.
AI systems can tell a customer the location of a package, the status of a flight or the link to a web page, but they are not able to handle complex situations or make managerial decisions ... yet.
Helping customers when they need you is the best way to increase sales and improve your customer service experience.
Boosting Agent Mood and Productivity
It's no secret happy employees give better customer service. In fact, companies that have happier employees show 147% higher earnings per share than their competitors, while disengaged employees cost U.S. companies up to $550 billion a year.
In the customer service world, AI systems help customer support reps understand which calls to prioritize, give them personalized points to connect with customers and streamline their processes.
Supporting representatives with the best tools available will provide the best customer experience outcome.
Is AI Taking Over Customer Service?
While utilizing the glitz and glam of AI sounds appealing to many companies, 90% of customers still want to be greeted on the phone by a friendly human voice, proving human interactions are here to stay (at least for the foreseeable future).
On top of that, companies spend $6,000 to $300,000 for custom AI solutions — a hefty amount, especially for small to mid-sized companies.
Did you know hiring an answering service can meet many of your customer service needs and is less expensive than an AI system?
If you need A Better Answer or help meeting customer service demands and you're weighing your options, here are the benefits of outsourcing over hiring in-house.