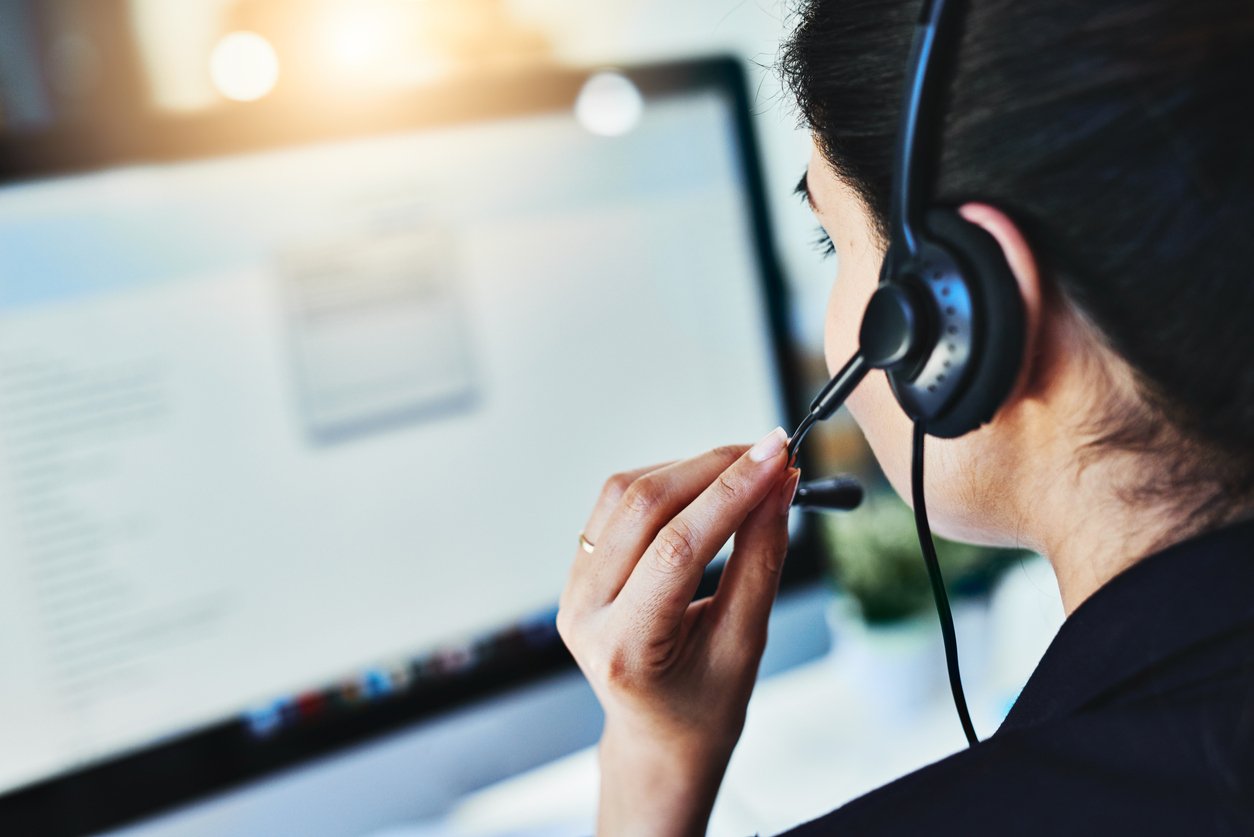 Hiring an answering service assists growing businesses meet their customers' needs. Call center agents can handle increasing demand for inquiries. Outsourcing customer service lets you focus on running your company. Call centers help businesses achieve higher client satisfaction levels and a positive reputation.
It's important to know what attributes to look for when hiring an answering service.
Being unaware of the common warning signs of answering services can cost you money and time. Choosing the right provider will help grow your business by accommodating your clients. Outsourcing customer support also reduces company expenses as you build your brand.
Here are the typical mistakes to avoid when hiring an answering service.
Not Understanding the Answering Services You Need
You first need to identify the customer service needs of your business. You're not ready to hire a call center if you don't know the company's objective.
Start searching for an answering service after you pinpoint your business needs. You want to understand how to serve customers more effectively. Identifying the key features makes it easier to choose the right provider.
Not having a solid business plan can lead to hiring an answering service prematurely. You may end up paying more in fees by making the wrong decision.
Not vetting call centers may also lead to poor customer service for your company. You want professional agents to resolve any issues that arise.
Hidden Costs
It's important to read the fine print of a contract before hiring an answering service. Knowing the pricing structure will prevent any unexpected charges.
Hidden fees can negatively impact your company's allocated budget. Businesses in the startup stage may be unable to afford higher call center costs.
Request a breakdown of pricing before you hire an answering service. You can avoid unforeseen charges by understanding the exact fees.
Ask the answering service how much a full month cycle costs instead of four weeks. Getting a monthly rate on business features provides more transparency in pricing. Weekly fees may have loopholes that raise the provider's costs.
Don't sign any contracts until you get a transparent structure of prices. You need to know exactly how much you'll be paying before hiring an answering service.
Not Having 24/7 Customer Service
You want to avoid the mistake of hiring a provider without 24/7 availability. Many customers call and message companies after hours. You need to do your best to accommodate anyone who needs off-hour assistance.
Not providing 24/7 customer service can drive business away from your company. Delayed responses can also harm your brand's reputation. Hire an answering service that operates 24/7 to meet your company's needs.
Customer service representatives should be available during nights, weekends, and holidays. An answering service with 24/7 availability is vital to resolve issues as needed. Your business won't have to worry about using in-house staff to field communications.
Hiring a 24/7 answering service should be part of the base plan you select. Many call centers with open availability don't charge extra for this feature. Researching different answering services will guide you in making the best decision.
Limited Services Without Room to Grow
Business growth becomes limited without the proper resources like customer service. The right provider will be able to accommodate your company at all stages. Businesses grow when answering services have no limitations.
Make sure that the call center you select can meet all your customer service needs. Compile a list of features you're looking for in a provider. Interview different answering services to see what they offer.
You want to hire a call center that can scale your business as it grows. Ensure that the answering service can meet your customer demands. Client satisfaction is a key contributor to driving sales and building brand loyalty.
Your business may experience growth issues if you hire the wrong answering service. Many call centers have professionals to meet companies' demands. Trained agents provide excellent customer service and satisfaction. A provider that aligns with your business will not impede your growth.
No Bilingual Services Available
Multiple languages and diverse customers are more prevalent today. Your company should account for this factor and follow an inclusive approach. Offering various avenues of communication leads to higher client satisfaction.
A bilingual answering service will help your company handle increasing numbers of customers. Having agents that speak more than one language gives you more business opportunities. Serving diverse customers can raise your potential revenue and drive sales.
Spanish is the second most spoken language in the United States and the fourth in the world. Bilingual services are an essential factor that all companies must consider. You can establish trust with your customers and build loyalty.
People naturally feel more comfortable when speaking in their native language. Bilingual agents that understand customers increase the likelihood of repeat business.
Lack of Industry Experience
Companies looking to hire employees typically screen for prior experience in the industry. One exception is recent graduates with an educational background in the field. Your business should take the same approach when hiring an answering service.
A call center lacking experience may lead to a misrepresentation of your company. You don't want your customers to be treated unprofessionally. Look at reviews of the providers that you're considering hiring.
There are many industry-specific answering services available to meet your needs. Some businesses outsource tech support or appointment scheduling. Property managers and the healthcare industry also commonly use call centers.
Customer service agents lacking experience won't be able to answer questions. Issues may also go unresolved due to poor training. Your company needs customer service representatives that can investigate problems. An experienced answering service will dive deeper and ask questions to satisfy customers.
Find the Right Answering Service
You must first identify your business needs before hiring an answering service. Your company can then begin searching for a provider to meet your demands. Outsourcing customer service is a common practice in many industries.
Getting transparent pricing is important to prevent hidden fees from impacting your budget. You want to find an experienced call center with 24/7 availability and bilingual agents. The right answering service will have a professional staff and ensure customer satisfaction. Your company also needs a provider to accommodate your business as it grows.
Knowing the signs of a bad answering service can make you feel comfortable hiring the right one. Remember that you want a provider to help scale your business by taking your focus off of redundant work. Outsourcing an answering service allows you to improve operations and grow your company.
Here are more ways on how an answering service can grow your business.