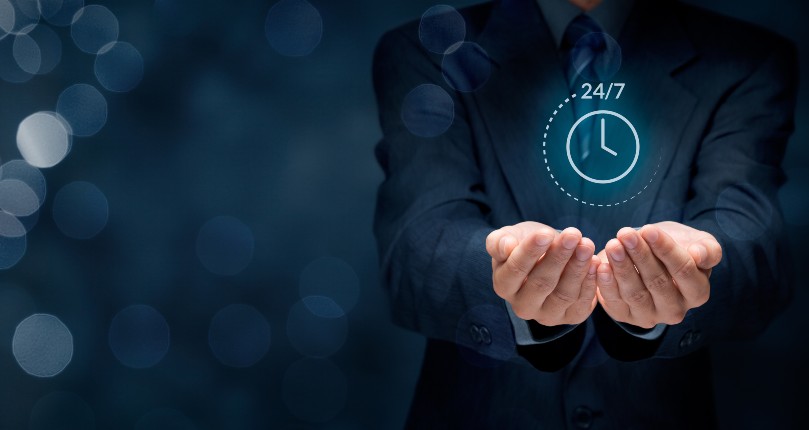 Offering around-the-clock customer service help is something most customers expect companies to provide. In fact, 75% of customers expect a resolution within five minutes when contacting customer support for help. 75% also rate fast response times as the highest factor in a positive customer experience.
The thing is, one person or one team can't provide 24/7 support, which means it's time for more creative solutions.
Many businesses get stuck between a rock and a hard place when it comes to customer service. You've got an influx of calls and not enough staffing or processes in place to keep up with them, or maybe you don't have the budget and infrastructure to hire an entire in-house team.
Scaling a team can be difficult, especially for small companies. Even if you're not overflowing with calls, offering 24/7 customer service is a vital perk to add to your company as more and more customers are looking for "after-hours" customer service help.
Failing to meet clients' expectations is detrimental to any brand. It will result in bad reviews, a poor reputation and dissatisfied clients.
How To Know if Your Business Needs 24/7 Customer Service
It's time to dive into your analytics and reports to see if 24/7 customer service help will benefit your company and customers.
First, do a little check of your company's current position:
Are you available on all channels? Are you meeting quotas or expected service levels (SLAs)? How many calls are going missed and emails unanswered per day? Are you receiving negative feedback from customers who don't hear from you?
The biggest downfall of the typical 8 a.m. to 5 p.m. structure is that it's very inconvenient for clients who aren't living in your time zone. And if your business has prospects from all around the globe, offering 24/7 client support is vital to having satisfied customers. Another thing you should consider is providing client care in their native language — especially if you have an influx of calls from the same country.
Another pitfall of the standard working hours is problems usually don't wait for your office to open. They can happen anytime, anywhere ... and some of them could be urgent.
Expanding your customer service team and offers can help improve sales, increase customer happiness and boost your reputation. When your customers' needs are pointing toward around-the-clock customer service, it's time to start looking for ways to provide that.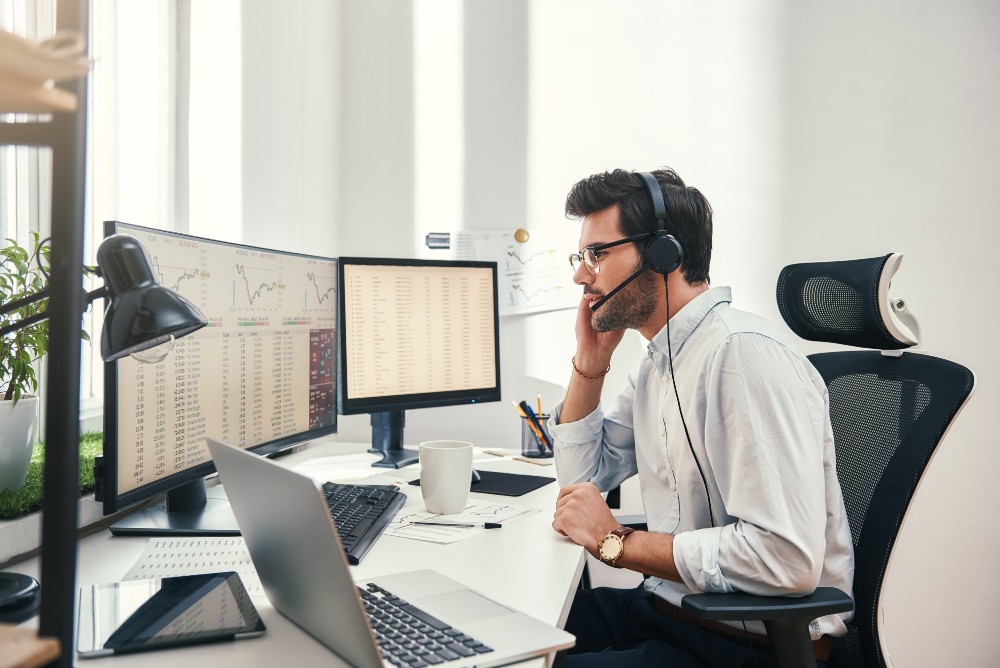 4 Ways To Provide 24/7 Customer Service
There is no better time than now to start offering readily available customer service to your prospects and customers.
Utilize Remote Workers
Even before COVID, work-from-home jobs were becoming more popular. Now that many companies and industries have embraced remote work, it's easy to find remote employees to help expand your customer service team.
You can hire remote workers from all around the globe, which is especially helpful for overnight shifts. Hiring remote workers in foreign countries is the most beneficial way of covering America's overnight hours — that way, the workers will be working in their standard working hours.
Remote teams can also bridge any language gaps you see consistently (i.e. many Spanish callers with no one on the team who speaks Spanish). Offering customer service help in multiple languages (if it makes sense for your business) is a smart choice, and it will make the whole client care experience more personalized.
Hire an Overnight Team
An in-house overnight team can be costly and risky, but it is still an option. Consider the cost it will take to pay for the whole team, any benefits if they're considered full-time, the expenses to keep lights and electricity on all the time, etc.
The good thing is, you won't need to pay for more desk space or equipment because they can work at daytime employees' desks. If your overnight team is more extensive, you may need to hire a manager or find someone trustworthy. You are leaving them your office in the most vulnerable hours, after all.
If your brand is small and just starting, chances are you probably don't need an entire overnight team of full-time workers. But if you have many calls that come in overnight or you need additional help with answering emails, this would be beneficial.
Before considering this option, make sure to write down all the risks involved.
Work With an Answering Service
Outsourcing work to a partner, like an answering service or call center, can help you handle your after-hours customer service inquiries. It is usually the most convenient option, as you're handing your business to a professional while not having to pay as much money as you'd spend implementing other solutions.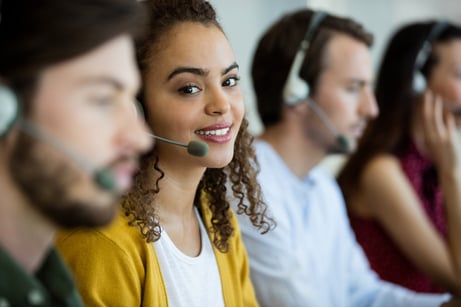 Answering services can also help with more than just answering phone calls. Many of them can make outgoing calls to help with business development, schedule appointments, send out reminders, answer emails and other secretarial duties. It's like having an entire team working for you without the risks that in-house employees bring. The answering service will handle your phone lines on nights and weekends so that you don't have to worry about another sales call going unanswered.
Another perk is if your company has a specific script or verbiage to use while communicating with clients or has a certain "vibe" you'd like to obtain, an answering service will tailor their communication style to your brand.
The cherry on the top is hiring an answering service is significantly less expensive than hiring an in-house or remote team, as they generally charge only the time spent answering your calls.
Implement Automated Systems
Another convenient solution is an automated system. Nowadays, many computerized systems can walk customers through specific steps on the phone — like Southwest Airlines. They give you many options via an automated system so you don't have to wait for a customer service representative. Clients can do things such as check flight status, check rewards and more.
It will also enable you to stay available when customers need you the most, similar to an answering service.
According to 99 firms, 41% of consumers rated live chat as their preferred channel for contacting support teams. That means if you are not available for chat help when customers are shopping or close to purchasing, you're missing almost half of your opportunities for sales. Depending on the nature of your products and services, using live chat could set you up for success.
Start Offering Around-the-Clock Services for Your Customers and Prospects
Knowing what options you have available is crucial to making a knowledgeable decision for your business. When researching solutions more, be sure to keep your budget, location, wants and customer needs in mind. After all, their needs are of utmost importance.
Don't implement remote help in other countries if it's not needed or use an automated chat system if it doesn't get utilized. In most cases, the least expensive and most beneficial option is an answering service.
If you opt for this solution, you'll be paying inbound calls on a per-minute basis. There are different types of services as well that you can cater to your needs.
So, how much does it cost to hire a call center? That depends.
For shared calls — where a large team of operators answers the phone — the price range is usually from $0.90/minute to $2.50/minute. If you choose a more dedicated approach, where a smaller group of operators answers the calls from one company on a per-hour basis, the additional price range goes anywhere from $20–$28 or $30–$50 for international calls.
There is A Better Answer for your needs.