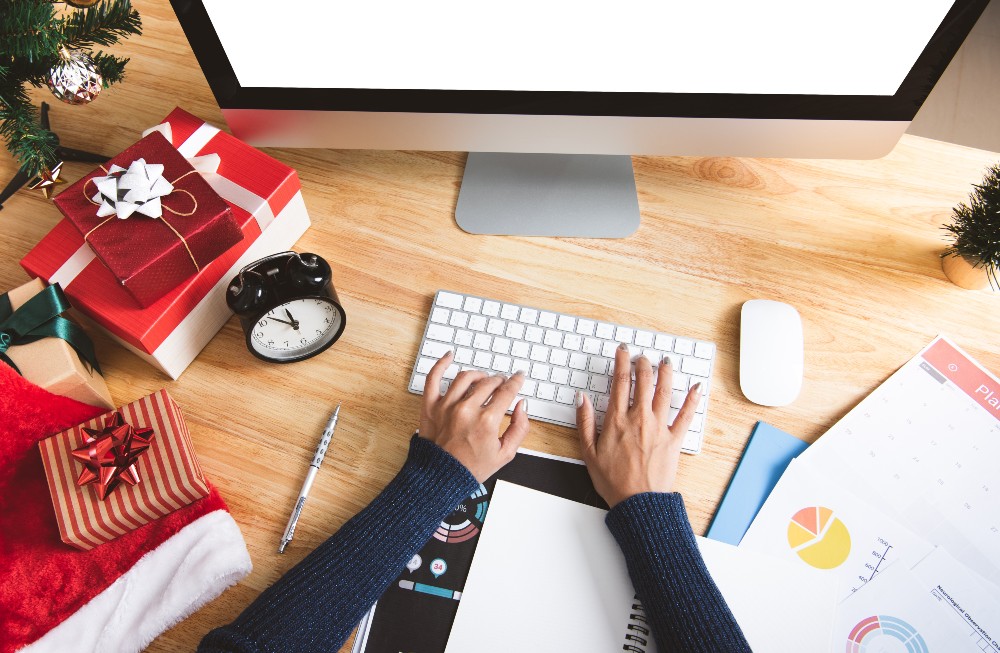 As a business owner, it feels like there is never time for downtime. And when the holiday season rolls around, you feel an even bigger pull in the tug-of-war battle between work and family. Throughout Thanksgiving, Christmas, Hanukkah, Kwanzaa, and even New Year's, there's often a rush in business—right when you're ready to spend time with family and friends.
Not to worry, though. We have some answers.
By utilizing a few of the following tips, you'll be able to leave your business running successfully while you take precious time off to enjoy the festivities with loved ones.
Put Someone in Charge
If possible, temporarily put someone else in charge. This person—or even team, if necessary—should be highly trustworthy and, ideally, already familiar with your business. This could be an operations manager or your best administrative assistant.
This way, escalated issues can be forwarded to you as a last resort, and anything else can be handled in your absence. It'll keep business flowing smoothly as usual without you taking the reins on every issue.
Schedule What You Can in Advance
Automate everything humanly possible before taking vacation time. What you schedule here will be dependent on your business, so the options vary. Some examples of tasks that can be automated, though, are emails and social media posts. These are easy to schedule in advance—and are likely already part of your marketing strategy, so they shouldn't require much extra effort.
Since you probably won't be off the grid for the whole holiday season, you can schedule time to check up on the business. This will help your personal life run more efficiently, too, since you won't be constantly worried about how things are going back at the office.
The time you set aside can be anything you'd like. It can be an hour a day, or a few hours every couple days. The main concern is staying available for emergencies when you're needed—this will help both you and your staff sleep more soundly at night.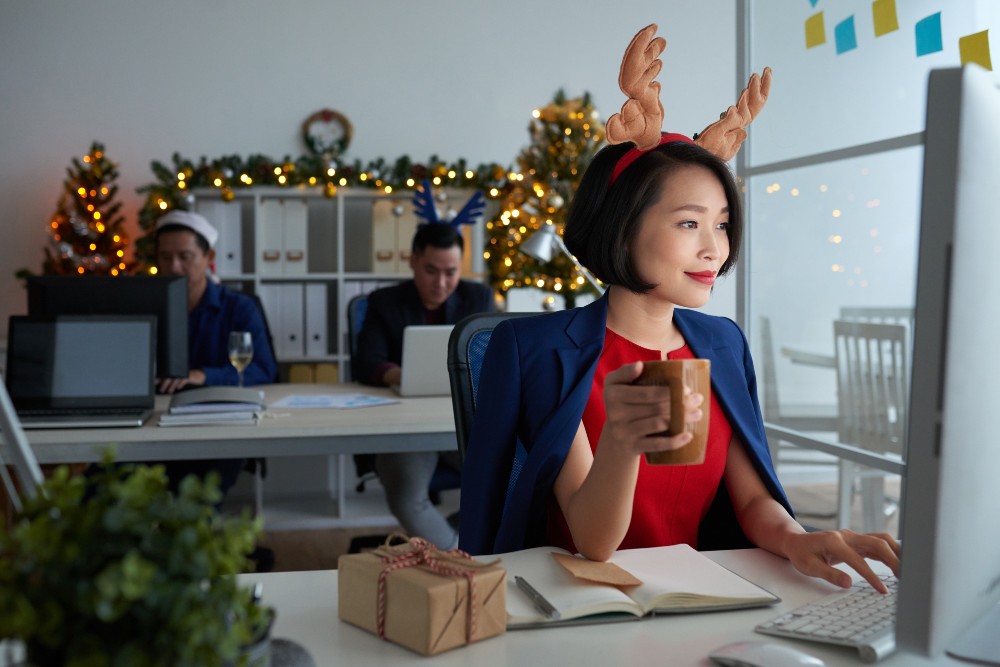 Hire Help
This is another option that can come in many different forms, depending on your business needs. On a smaller scale, hiring an intern to keep up with social media engagement could be all the help you need. On a larger scale, hiring seasonal employees for a retail store or a call center for higher holiday call volume might be beneficial. A call center can be a better answer because they can also ease the stress on your usual agents during the busy season, since they'll benefit from the additional help as well.
When you spread your resources around the right way, you avoid putting unnecessary strain on individuals. A comprehensive call center service can do all sorts of things, including (but not limited to) appointment scheduling, data entry, lead qualification, virtual executive secretary duties, reminders, customer relationship management, disaster recovery, and even emergency and maintenance dispatch.
Utilize Software
Now is the time to make those software upgrades you've wanted all year. Better software will help things run smoothly, lowering the chances for an unwanted holiday season scramble. Downtime is never your friend during the holiday rush.
For example, if you need a new bookkeeping program so you can spend less time dealing with invoices, the right software will take a big task off your plate—and off the plates of staff who need to focus on other things. Allocating resources efficiently will give you more space to take the time off you need.
Give Bonuses
It's a good idea to give holiday bonuses to your team members who work through the holidays. Without them, your business wouldn't function—and you wouldn't get this time away to spend with your family or traveling. Even a small gift can feel like a big gesture to let your staff know you care and appreciate them, especially during a hectic fourth quarter.
If a monetary bonus is not one you can easily afford, give smaller incentives like more flexible time off—even smaller gestures like shoutouts or a Zoom holiday party (in-person holiday parties will surely be appreciated once the pandemic risks subside).
Relax and Enjoy This Time
The holidays are meant for seeing friends and family and doing things you normally don't get to do—including hobbies and getting much-needed rest. Business consumes enough of your life year-round, so enjoy the little things with those who matter most right now.
You probably know you can't do that when you can't get work out of your head. Set boundaries and trust you've properly prepped, so work can go on without you for a while.
Keep Operations Running as Smooth as Santa's Sleigh
Even a little preparation can limit the stress that rears its ugly head during the hectic holiday season. By enlisting help when you need it (rather than trying to handle it while spending time with loved ones), you can ensure your business runs smoothly and successfully while you take a restful break.
These tips will also set you up for the beginning of next year and can be used all year round, not just during the holidays. Try implementing some (or all) of them and see how much better you and your staff feel by the time the season winds down.
Merry Christmas to all!