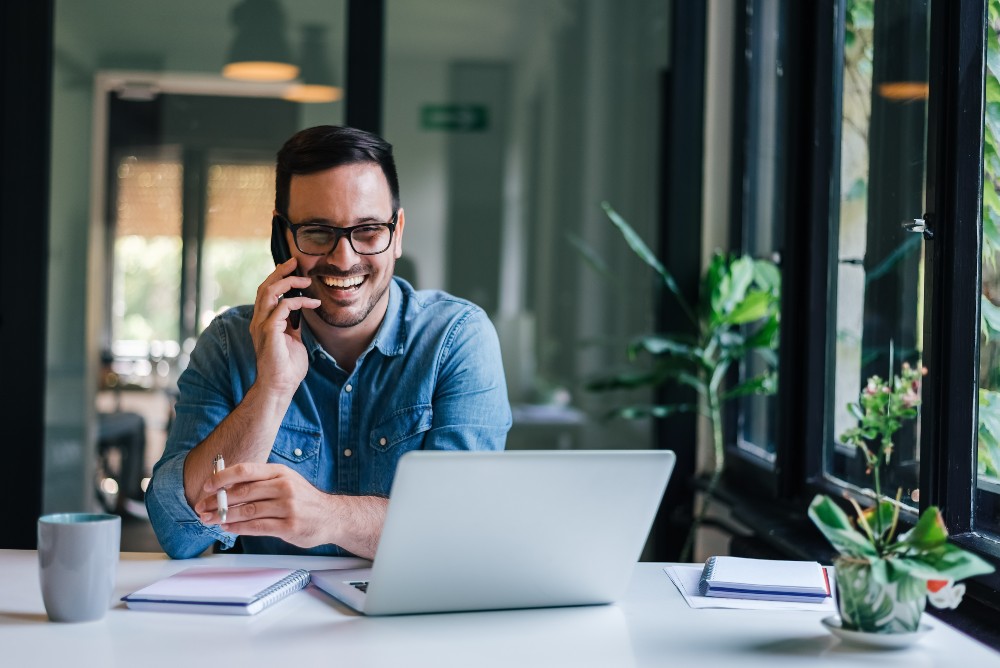 As a business, customer service calls are inevitable. Knowing the types of callers to expect and how to deal with each one as an individual is the key to providing excellent customer service. Businesses reportedly lose billions of dollars per year due to callers feeling they've received poor customer service.
Let's learn more about the different types of callers you can expect so you can be prepared to handle any situation that comes your way—and ultimately delight the consumer.
Why Do People Call Customer Service?
There are many reasons—and they can vary depending on the industry. Tech companies will generally deal with internet issues, retail companies might deal with shipping and payment concerns—and the list goes on.
Whatever the case, customers call in order to get a problem resolved or a question answered. If your customer service reps are prepared, "excellent customer support" and your brand name will go hand in hand.
The Top 3 Things People Want When Calling Customer Service
There are three main things people hope for when they pick up a phone or jump onto the computer.
Speed: They want to get their issue solved quickly and get back to their day. Long wait times can frustrate them and easily give them a bad impression of a company—before you even have a chance to connect them with a rep.
The human touch: People like to interact with people. As such, your customers are likely hoping to speak to a real human. Not a bot. Bots with limited preset commands can make them angry when their request isn't listed, or a mistake forces them to repeat themselves. They may feel as if the company doesn't care about their issue enough to connect a human service rep. You should avoid creating this impression.
Resourcefulness: People want fast customer service from a live person, but they also want a truly helpful one. If the agent is not skilled in customer service—and doesn't know how to talk to someone in a polite and professional manner—or if they aren't knowledgeable enough about the brand to provide helpful solutions, the caller may think the people you hired don't know what they're doing. Your goal is to keep your reputation intact and delight the customer, every time.
The 5 Most Common Types of Customer Service Callers
The following are the types of people to look out and be ready for.
The Negative Nancy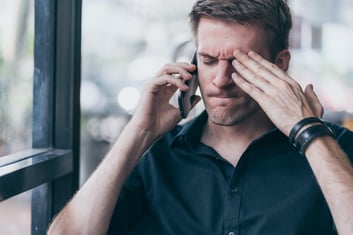 These individuals are dissatisfied with your product or service for some reason and may be tricky to deal with if you don't know how. The best way to handle them is to get your reps to show empathy. They should be extra polite, try their very best to solve the customer's problem quickly, and keep the conversation constructive.
If your rep needs to put them on hold to check something for them, have them explain what they're doing and approximately how long it should take. If it takes longer than expected, get back on the line and let them know. One of the worst things you can do with this type of caller is make them wait or leave them hanging without communicating what's going on.
Pleasant Pat
This type of person is generally quite nice. They might have questions or want to leave positive feedback—much easier for your rep than someone getting in touch to complain about an issue..
Unfortunately, these may not happen as often ... but that makes it feel all the better when they do! To deal with this customer, thank them for the feedback and say you're so happy they had a good experience. Aim to stay professional, even though they might use a very casual and friendly tone. You're still running a business, after all.
You might even ask them to leave a positive review online, which would be great for prospective customers to see.
Confused Carol
Carol is typically having trouble with something on your website—perhaps they're unable to find the info they're looking for. This one may be slightly more difficult to handle, but with the right tactics, you can do it.
Be patient and clear when walking them through steps or giving directions—especially if they pertain to your website, since some people are less technical. Be helpful, and don't make them feel bad.
Never belittle or talk down to a customer. They will not be pleased by this kind of behavior. After calls with this type of customer, it's good practice to make notes and document their issues. This will help management and owners fix any issues you covered on the call, thereby reducing the number of calls about similar problems—for instance, struggling to locate the return policy on your website.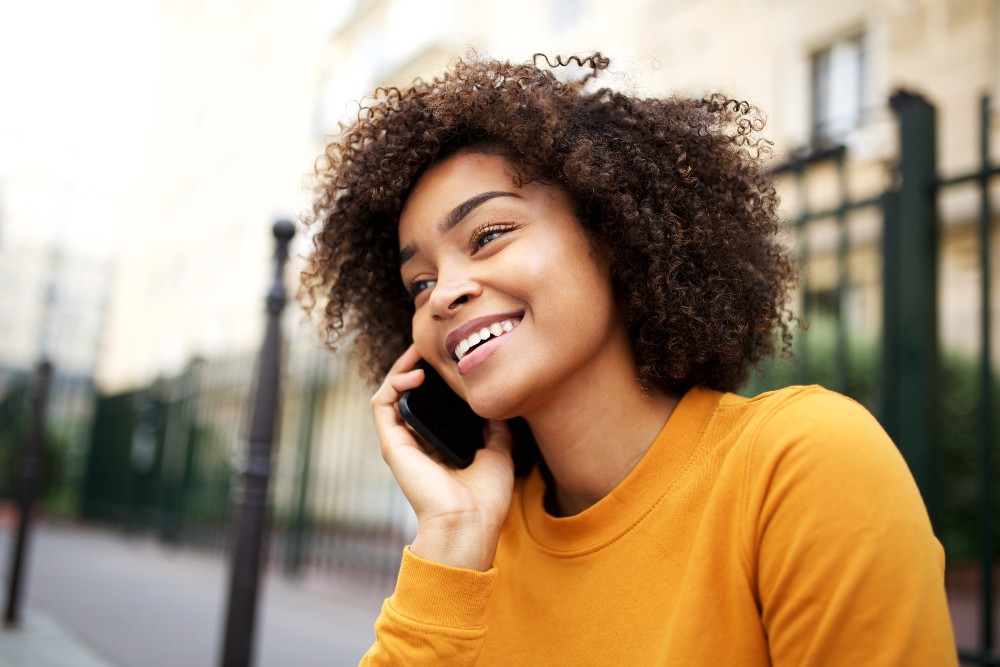 The Know-it-all Nick
This is a talkative person who might try to correct or argue with you on details. In other words, they may think they know the business better than you and other staff do. Be patient and friendly, but firm. While still keeping a nice demeanor, don't let them push you around. Just keep the conversation constructive, not combative, similar to the way you'd navigate conversations with Negative Nancy types.
Nervous-to-purchase Nadine
The nervous ones can have just one question—or lots. They'll be interested in your product or service, but will have different concerns, ranging from shipping costs, return policies, a free trial, or another matter. This customer will need a little hand-holding to make the purchase, but is generally nothing to be concerned about.
You'll connect with this one by being friendly without getting pushy. Answer their questions as thoroughly as possible—even if it's something you think is simple. They might find it perplexing.
Why Your Customer Service Should Be Excellent
Make sure your customer service reps know how to deal with these different categories of caller personalities. Each has a different set of problems, feelings, and goals they want to accomplish—and people representing your brand need to help them do that, so you can build a positive (and lucrative) relationship.
In the end, make sure you're providing a pleasant experience so they want to come back for more—not shudder at the thought of calling your business again.
Is there a type of caller we missed? Leave your suggestions in the comments and let us know! We'd love to hear from you and help with A Better Answer to determine how to approach this customer type.