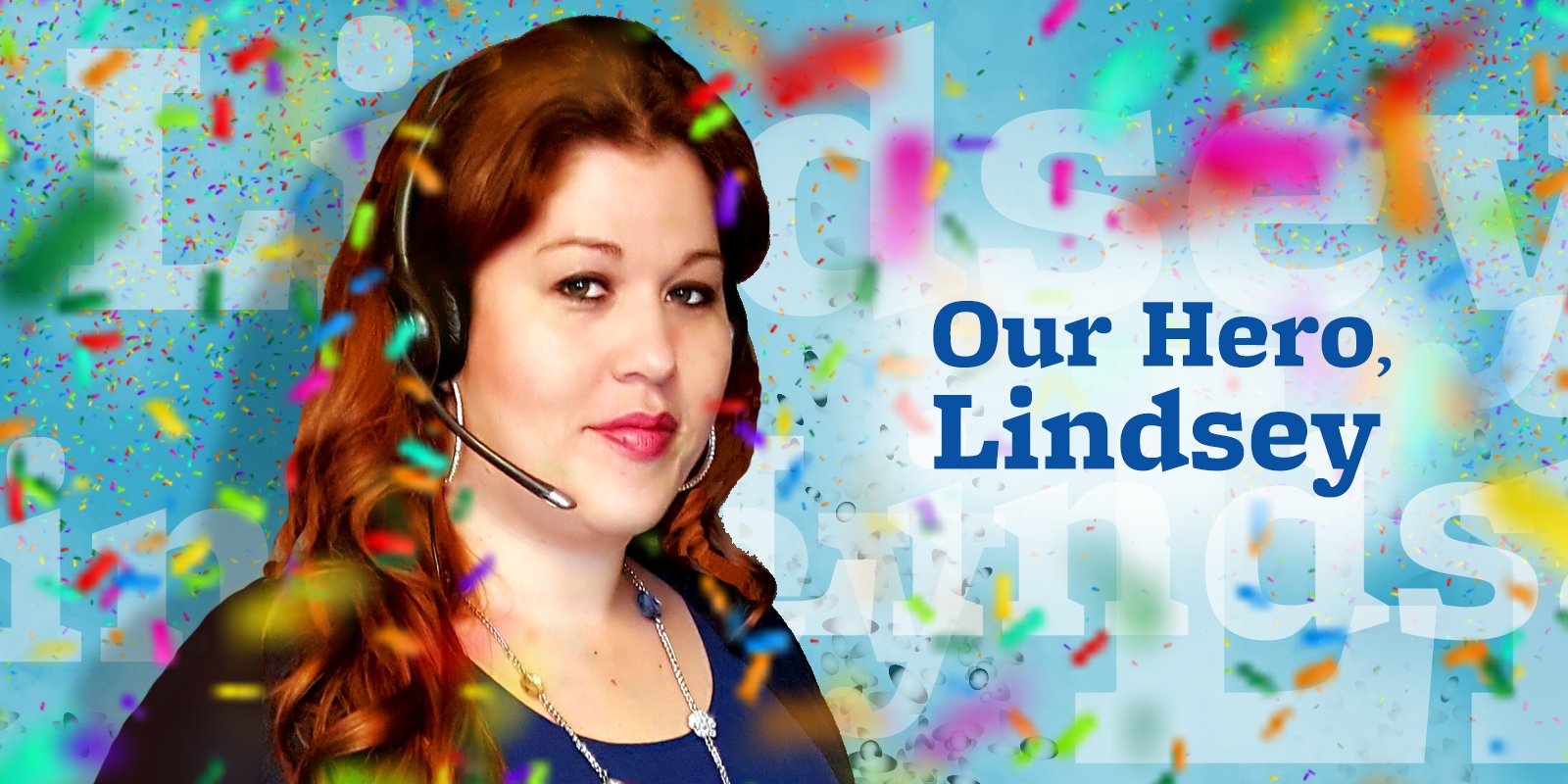 Call Handling Hero® — Lindsey
Sometimes you just have to make the call, and December's Call Handling Hero® Lindsey went the extra mile to make that call for a patient in pain without a prescription refill, even though the doctor's office was closed on the weekend. It's not uncommon for doctor's offices to require refill requests during business hours, and this was reflected in Lindsey's instructions from the client. With this in mind, Lindsey first asked the patient to call back during office hours for a prescription refill. Soon, however, she recognized a sincere need that she felt went beyond the standard provided instructions. Dealing with pain can be extremely difficult, and the medical relief needed by this particular patient had already been delayed by a couple of days. Because of this delay, he wasn't sure he could wait out the rest of the weekend.
Understanding such a need is what separates a good operator from a great operator. Lindsey took down the patient's information and quickly relayed the situation to the doctor. She hoped to help where she could, and the doctor agreed with her decision to call. Great job Lindsey!
Good clients and great TSR's make A Better Answer the better answer.