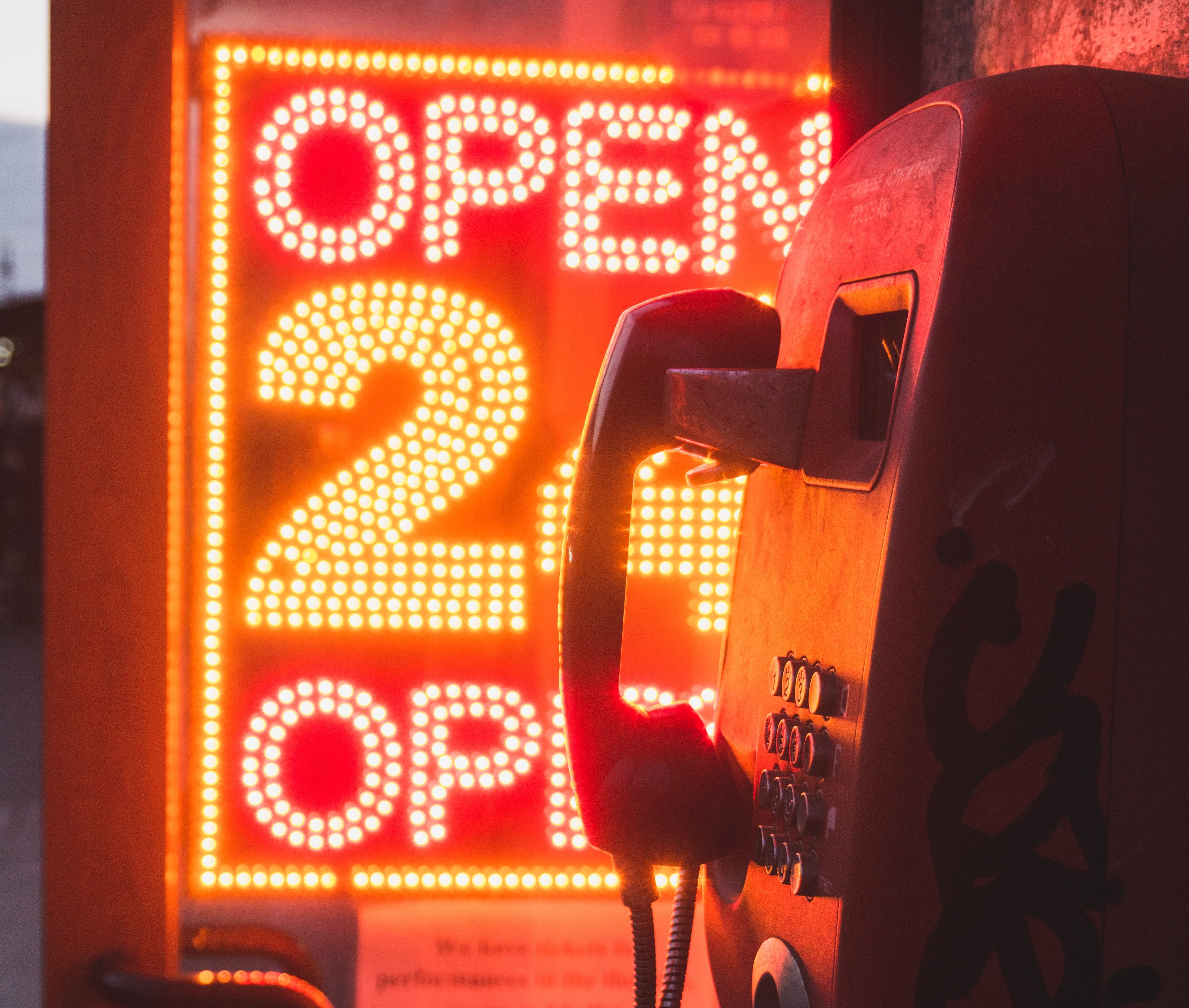 To keep your business up and running — and to keep your customers satisfied — you must maintain constant communication channels between you and those customers. There's just one problem. Customer calls don't always come in during normal work hours.
In fact, many customer calls come after-hours, such as after you've gone home or during the weekend. Yet failing to pick up when someone gives your small business a ring can cause you to lose that customer for good, especially if they feel they have an emergency.
What if there was a way to maintain customer communication channels without constantly having to be on the phone 24/7? There is: 24/7 answering services. Let's take a look at the benefits of hiring an around-the-clock answering service for your organization.
Eliminate Missed Calls
For starters, a 24/7 answering service alleviates a major source of customer frustration and dissatisfaction: missed calls. The right 24/7 answering service can pick up the phone whenever someone calls your company's number, ensuring that you never miss a customer.
Even if you're out of the office, your answering service can take note of a customer's request, give them critical information, or take other actions to secure a sale. Many services can answer frequently asked questions and set up meetings with your in-house representatives as well.
Increased Customer Satisfaction
24/7 answering services have the potential to massively improve customer satisfaction. Why?
Simply put, customers can have their issues resolved whenever they discover them rather than having to wait for your normal business hours to come around. This is convenient for those customers who may be in your target audience but who might be unable to contact you during regular hours. Your customers have busy work and professional lives — making your business available at all hours is an easy way to meet their needs at a time that's convenient for them.
Perhaps more importantly, a human-operated 24/7 answering service guarantees that a current or future customer speaks to a person, not a robot. Thus, that customer doesn't have to deal with the irritation of automated systems and doesn't get the impression that they aren't worth your time.
Better customer satisfaction leads to more sales, a higher customer retention rate, and creates a solid foundation for your business. The reverse is also true — lower customer satisfaction may cause your target audience to leave your brand for competitors.
Increased Revenue
A round-the-clock answering service could boost revenue for your business across the board. With the right partner, your business will be able to sell to customers outside of normal hours.
On top of that, your organization benefits from customer service expertise without the steep costs of hiring in-house. Professional agents know how to persuade your customers, minimize frustration and complete deals that will ultimately lead to more revenue over time.
That's not all. By funneling the necessary work of answering customer queries to specialists, your salespeople and other employees can focus on the tasks that they were hired for. This will lead to higher efficiencies and employee satisfaction.
Bottom line: by putting your human resources to better use, hiring a 24/7 answering service will lead to more revenue in the long run.
Cost Savings
You won't just make more money by partnering with an answering service — you'll also save money.
Compared to hiring new front-line employees to meet increased customer demands, an answering service is surprisingly cheap. According to Payscale, a full-time receptionist can cost you anywhere from $21,000–$39,000 per year. In contrast, most full-time answering services cost between $0.61 and $1.36 per call based on your plan, how many responders you need, and more.
Even if you get an influx of calls outside your normal business hours, it's tough to imagine those rates being more expensive in aggregate than the cost of a full-time receptionist (or several) working the phones. This is doubly true if you would otherwise need to hire a full team of receptionists or phone operators to handle increased traffic.
24/7 answering services are also excellent solutions for many small businesses that need to boost their revenue in competitive markets without incurring substantial new labor costs.
Increased Scalability
Last but certainly not least, 24/7 answering services may allow you to scale your small business more easily and cost-effectively than it otherwise would.
Since you can quickly and easily hire a fully staffed, trained and experienced answering company, you don't have to spend extra time and money interviewing new employees, training them on your company's practices and onboarding them.
You can also leverage 24/7 answering services for temporary scaling needs, like a major shopping spree during the holiday season. Per-call payment plans make this process easy — once the busy season is over, you can scale back down without lifting a finger.
Elevate Your Business With a 24/7 Answering Service
Given these myriad benefits, it's easy to see just how a 24/7 answering service could be the right move for your company. You can elevate your customer service availability and customer satisfaction without having to massively increase your labor costs or take employees from other departments.
Why wait? Give your customers the exact level of support they need right when they need it by partnering with an answering service. Learn more about your options for 24/7 customer service.