HOUSTON, TEXAS — A Better Answer Call Centers™ held the official Grand Opening ceremony for its new Houston regional office location on Wednesday, June 29, complete with a ribbon cutting, banner signing and champagne toast.
More than 30 people attended the event for the Houston answering service, including the Houston Chapter of the nonprofit organization Biker's Against Child Abuse (BACA) and the Houston Chamber of Commerce. ABA also presented a $1,000 check to BACA at the event and plans on donating more at the end of the year from its "Dollars for Denim" employee-incentive donation program.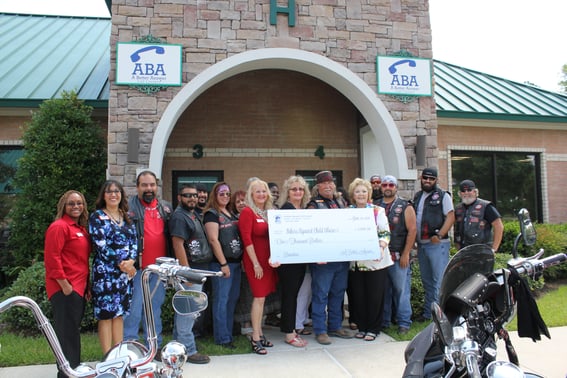 "It was wonderful," said Dee Hawkins, CEO of ABA. "I want to thank everyone for coming."
The move puts ABA's Houston regional office in the middle of a community with multiple medical practices and other businesses. This is ideal because of the medical industry's need for answering services; call center services and disaster relief.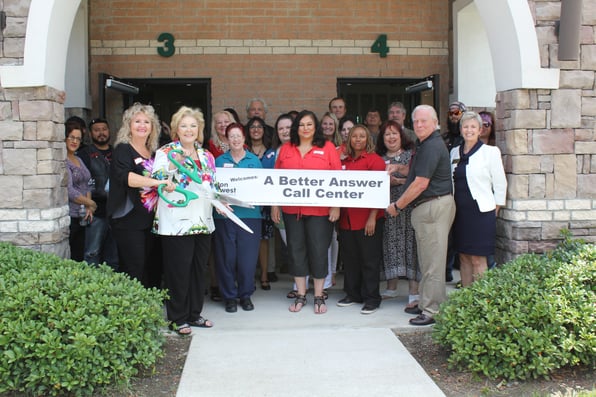 The address for the new Houston regional office is 1125 Cypress Station Drive, Building H-4 and the new phone number for the office is (281) 820-7100.
About ABA
A Better Answer® has been an industry-leading call center since 1971. The company offers a wide variety of answering services for almost every type of business and industry, from law firms and small businesses to restaurants and HVAC companies. The website for ABA is http://www.abetteranswer.com/.