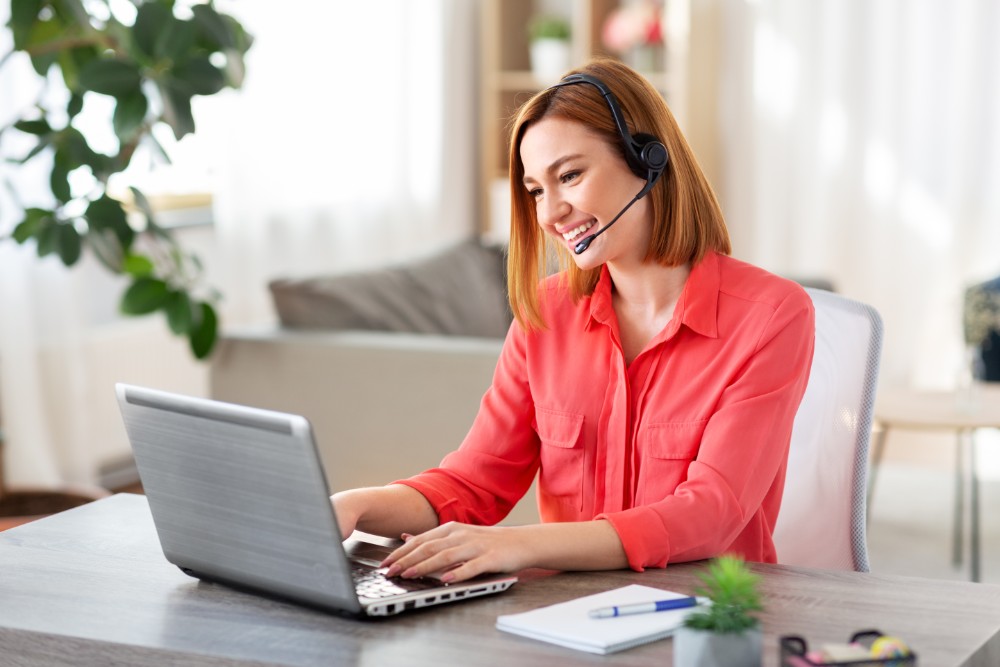 With all of the available technology, more businesses are giving opportunities to their employees to work from home. Remote workers can keep businesses afloat when in-person meetings and work is not possible.
Employees appreciate having the opportunity to work from the safety and convenience of their homes. Clients appreciate having access to their favorite businesses, even if they cannot visit in person. The challenge for remote workers is being able to provide the best customer service from a distance.
How Can You Best Manage Your Customer Service Reps Remotely?
Not being able to connect with customer service representatives in person is a challenge for managers. Fortunately, there are tools that offer more accessibility for managers and their people.
Set-up the Right Management Tools and Resources
Management should work with IT leaders to help agents use remote resources. To guarantee that all team members know how to use the tech, IT leaders should develop tutorials. Vendors can help with network requirements. Employers must provide the resources and not rely on the remote agents to get their own.
Provide Detailed Training and Development Program
To keep customer service consistent between agents, they need to be properly trained. Customers will appreciate having the same experience with all agents. Remote agents need to be frequently updated when anything changes or if the technology upgrades. Agents tend to stay on board when they have the proper training for working with customers. Agents need to learn how to react to customers in all types of situations.
Download: Improve your customer service with these 3 strategies!
With increasing numbers of people working from home, employees know what training they need. Many of them realize where their weaknesses stand so they can offer suggestions for IT training. When employees have a say in their training options, they are more likely to buy into the training and retain the new learning than if they have no say in the topics.
Establish a Functional Working Environment
Working from home provides convenience, but there are a few challenges. One is to find a functional environment for remote workers; not everyone has a home with a distraction-free space. Remote employees are often distracted by their family members and pets. While working, remote employees should make all possible efforts to have distracting people leave them alone. It is also important that remote employees turn off their mobile phone ringers, too.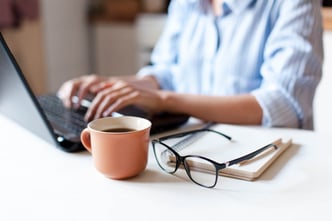 Managers should have clear expectations for their remote employees and how they set up their home workstations. However, those expectations should include the possibility that employees have family members or pets inside their homes. Rather than setting strict and unrealistic rules for distractions during work, employers should offer suggestions to help their employees get tasks done knowing that distractions will happen - because they happen to be in a brick-and-mortar workplace, too.
When people work from home, they often feel like they need to be available 24/7. Doing this is a sure-fire way to achieve burnout. Part of setting up a functional working environment is helping employees understand when you need them to work, and when they can stop. If they need to work for eight hours, then set the expectations and do not ask them to do more.
Monitor Customer Service Quality of Remote Agents
Even if employees cannot show up in the office, there are still ways for managers to keep track of how they are doing. Quality-assurance tools monitor the performance of each agent who is working remotely. The tools use artificial intelligence to monitor and analyze the conversations for satisfaction. Managers can pick calls to audit to see if their agents are following through on their training practices.
If you have new employees, you can help them deliver quality customer service by working with a mentor. Even in a remote environment, mentor-mentee relationships can develop through email, text, and video chat. When you arrange these relationships, be sure to ask the mentor if they are interested in helping and explain why you think they would be a good match with the mentee.
Communicate Effectively and Gather Feedback
If managers are going to monitor their employees remotely, they need to be able to give feedback and communicate it effectively. Managers and remote agents should have regular chats through instant channels. These channels should be open at key times so agents can ask questions throughout the workday. Managers should also reach out to their agents to find out if they need help with anything.
Agents should also be able to contact each other. For the agents in the field, connecting with other remote workers can be helpful. They are in the same position and can offer suggestions for daily tasks and managing them at home.
Motivate Remote Agents by Rewards and Recognition
Even though employees are working remotely, they still need to receive rewards and recognition. When working remotely, managers have to get creative. Instead of announcing awards at an in-person meeting, managers can share kudos through Zoom meetings, newsletters, emails, or other electronic methods.
Employees appreciate actual rewards, like gift cards or company swag. One of the best rewards that any employee can receive is a paid time-off, even if it's just for an hour or two. If you can offer special privileges, like skipping a meeting, getting a few extra leads, or earning a slightly higher percentage on sales for a week.
Before you begin giving away rewards or recognizing employees, decide exactly how you are going to do it. For example, you might want to have your employees nominate each other for recognition. You also might want to set sales or calls standards that they need to exceed to be recognized for outstanding performance.
You could also ask them what type of rewards they would like, and you might be surprised at what they suggest. When you standardize your rewards and recognition, your employees know what they need to do to be recognized.
Remote working can be stressful for everyone involved. With the right tools, training, and motivation, managers can motivate their employees to succeed in all types of situations. It takes respect for their situations and creative solutions to help employees perform optimally. But with a little extra effort, you can keep your business afloat while making the customers the number one priority.