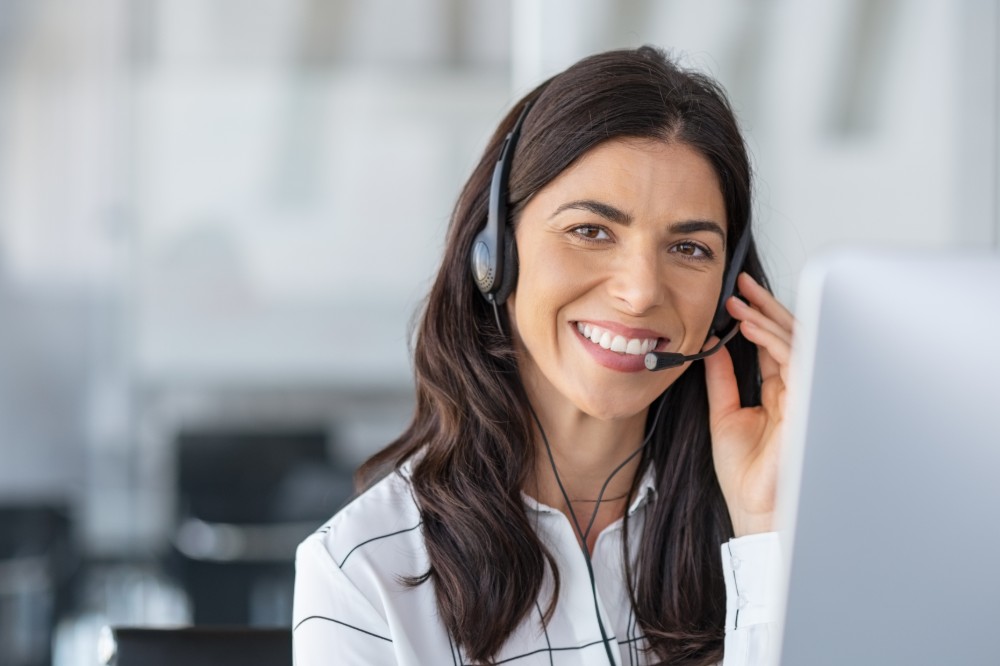 In today's marketplace, businesses are responsible for having a firm grasp of their target customer's needs, wants, and concerns. As America becomes more and more culturally diverse, so does the need for businesses to expand their offerings.
In the United States alone, there are an estimated 41 million Spanish-speaking residents – making the U.S. the second-largest Spanish speaking country across the entire globe.
As a business owner, you're likely able to seamlessly communicate with your English-speaking prospects and clients, but what about the Spanish speaking ones? That's why investing in a bilingual live answering service for your business is pivotal for remaining competitive in our current economy.
Let's take a deeper dive into what this service offers and how it can positively impact your business.
What is a Bilingual Live Answering Service?
Have you ever dialed into a company's customer service line to ask a question or resolve an issue and spoken to a representative?
A bilingual answering service operates in the same capacity, except it allows your business to provide Spanish-speaking customers the ability to seek help without facing frustrating language barriers.
Not only does this allow you to widen the breadth of your services, but it eliminates the need to hire internally or require non-native staff to assist Spanish-speaking customers.
When someone phones your business, calls are professionally answered by a friendly agent who can deliver instructions, take orders, answer questions, and schedule appointments in both fluent Spanish and English (whichever is needed).
It should go without saying that operators who are not able to understand Spanish-speaking callers will ultimately lose touch with these individuals, hindering potential business.
Additionally:
The perceived value your business provides will be reduced in these individual's eyes.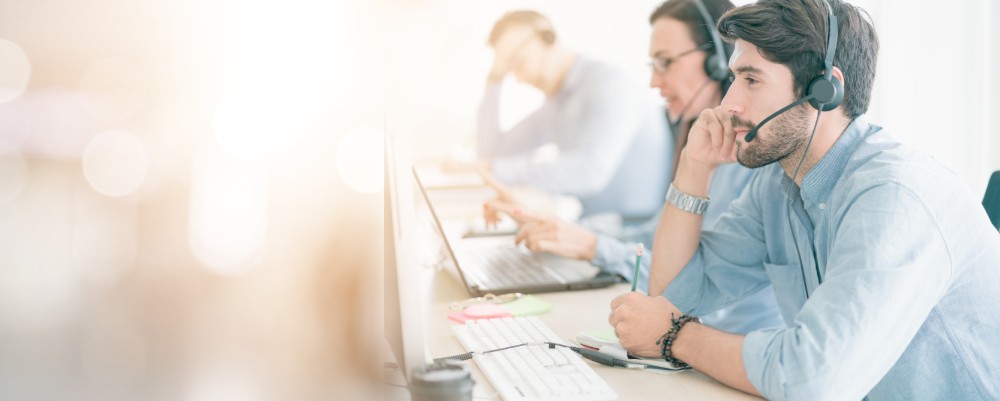 How Does a Bilingual Answering Service Benefit Your Business?
It Allows You to Scale Your Business
Through a Spanish-speaking live answering service, your company will be able to tap into new markets and create additional revenue streams that were previously closed off to you. You'll have the opportunity to exponentially expand your customer base by having a consistent method for communicating with non-native speakers.
It's also highly likely your new customers will be a lucrative referral source, as offering bilingual communication shows you truly care about all of your customers – not just the native English speakers.
What's more, a bilingual answer service is a cost-effective means for broadening your business's reach and market visibility, coming in at a fraction of the cost you'd pay to hire and train new staff members.
In addition, by outsourcing this service, you won't have to deal with extra expenses such as vacation pay, benefits, office space, sick time or equipment which usually come with hiring a full-time staff member.
Answering services provide professionals for you and can scale up or scale down at any time depending on seasonal needs, high-traffic times, or unexpected growth.
It Helps Improve Clarity
With a bilingual answering service in place, customers who speak Spanish will be able to gain a firm understanding of your services in their native tongue. When a trained professional fluent in Spanish answers the line, the customer's true intent can be fully digested, allowing for more effective assistance.
When you don't have the proper employees in place to communicate with Spanish-speaking individuals, you run the risk of having information misinterpreted by your prospective clients or your employee answering the phone.
Whether it's a question or request for a report, a bilingual answering service will help you get the message correctly the first time – without the need to return phone calls or go on a mission to find the appropriate response.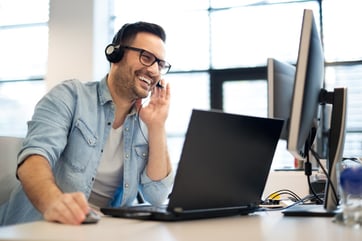 It Helps to Properly Filter Calls
Oftentimes, when a staff member cannot understand a speaker, they will forward the calls on to someone else who might understand better. This is not only time-consuming from a productivity standpoint, but it also is frustrating for the customer/potential customer to be transferred from person to person.
With a bilingual answering service, however, you can save time and optimize productivity by having dedicated Spanish-speaking individuals answering your calls.
This ultimately frees up the one person in your office who typically gets forwarded these calls, allowing focus on the job hired for.
Also:
You will be doing wonders for your brand reputation. The last thing you want to deal with is disgruntled reviews on Google, Facebook or Yelp because your business was unable to help a customer in need purely due to language barriers.
Prevents Costly Training
Training your primary employees on communicating in another language is a costly investment and could take months – even years – to perfect.
While it's always good to have at least one bilingual employee on staff, there may be times when they're unavailable and you will need coverage for those calling into your business.
Plus, you wouldn't want to impose on that one bilingual employee's time just so they can answer the phone – a job they weren't ultimately hired to do.
These are just a few of the many benefits your business can reap from investing in a bilingual live answering service. By implementing this type of service, you will be able to better accommodate the needs of both your English and Spanish-speaking prospects and customers.
You will be able to broaden the number of customers you reach and infiltrate new markets – which is essential to maintaining a competitive presence in today's fast-paced world.