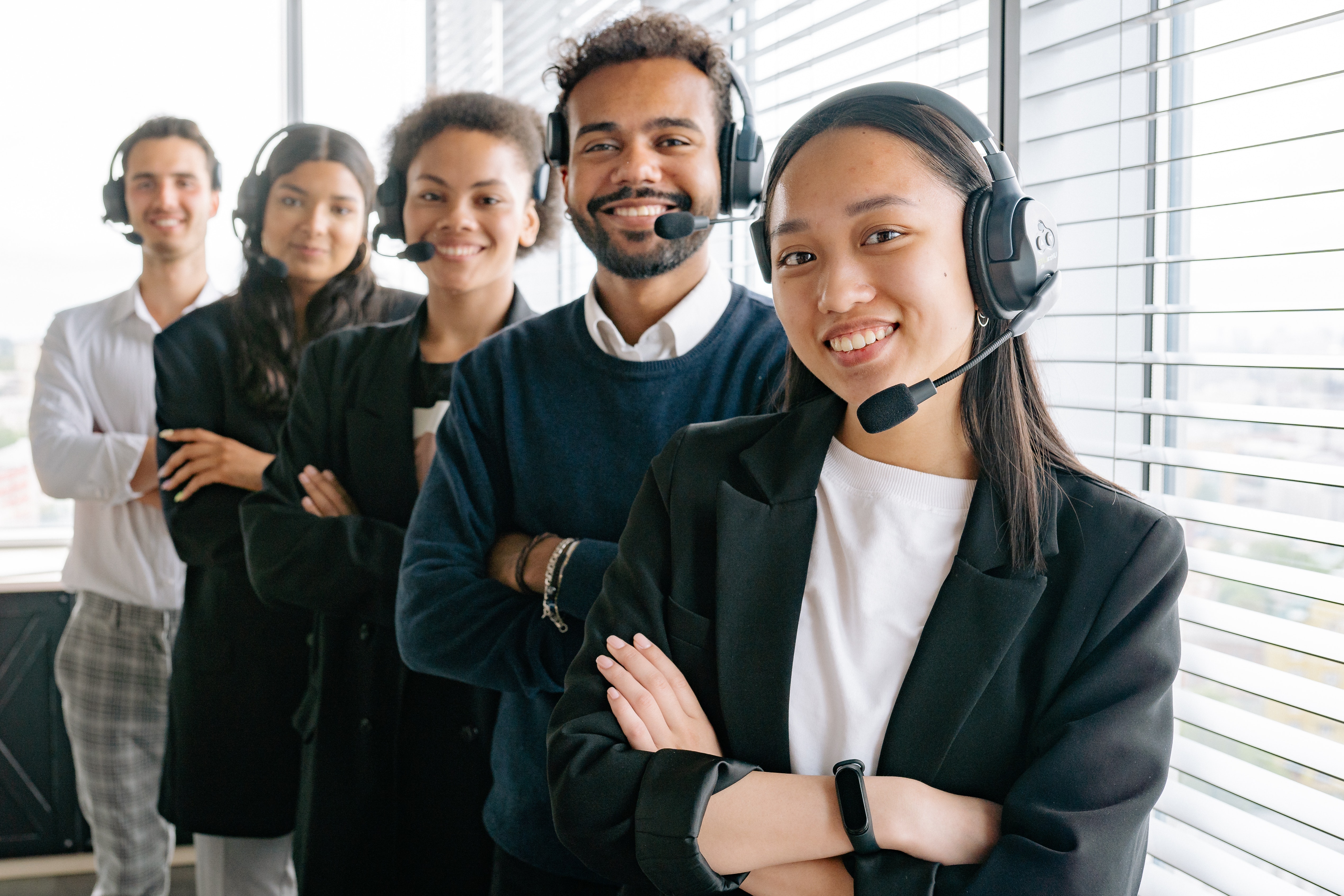 There's a lot that goes into a successful business: brand identity, marketing style, product quality, and, perhaps most importantly, customer service. In fact, good customer service is often what separates subpar brands from companies that dominate distinct industries or niches.
In addition, good customer service is vital for young, small businesses like startups. As your brand grows, customer service remains critical so you can retain customers, which is a key goal since it usually costs more to acquire new customers than to keep current ones.
Today, let's explore the major aspects of customer service and discuss why it's so important for your business's success.
Understanding Customer Service
In a nutshell, customer service is the art of understanding, assisting, and guiding your customers so they are maximally satisfied with your business and their purchases. It's not just answering a phone call whenever a customer has a complaint. Indeed, comprehensive customer service is essential at every stage of a typical customer journey.
You can break down customer journeys into the following steps:
Product awareness, in which a customer becomes aware of your brand or a product you offer
Product research, in which a customer researches a product and decides they want to check it out
Store visit, which can include a retail visit in person or a visit to an online shop
Product purchase, at which point the customer makes a purchase, subscribes to your services, or converts in some other way
Product receipt, where the customer receives and begins to use their product/service
Product issue and responses – at this stage, your customer may have a problem or question about the product and require an immediate, helpful, and thorough response
Continuing support and marketing, at which point you provide ongoing support to your customers and attempt to get them to make another purchase
Customer service can make a big impact at every stage in this process. The right customer service teams and processes:
Can help guide customers to the right products for their needs
Can help explain how products and services work to minimize frustration
Can provide support to your customers if they have issues or complaints
Can resolve complaints promptly and thoroughly to reverse the negative experiences
Can subtly advertise to current customers to inspire repeat or further purchases
Make no mistake, strong customer service is just as important to your business as other aspects, like marketing or sales.
Understanding Customers
A significant part of good customer service is understanding. After all, if you don't understand how your customers think or what they want, your CS agents, no matter how qualified, won't be able to provide the stellar service your customers deserve. Even worse, dissatisfied customers may go to a competitor's store instead, worsening your customer retention and long-term success.
With that in mind, you must do extensive market research and understand your customers' wants, needs, and challenges. By understanding your customers as deeply as possible, you'll be better equipped to:
Market effectively to them, which helps you acquire new customers
Resolve customer complaints or anticipate issues before they arise
Bolster your brand's reputation to improve conversion rate and other key metrics
While performing standard market research is important, good customer service can serve as an ancillary form of market research as well. Your customer service agents interact a lot with your target audience members. They can take their interactions and use the resulting data to facilitate better understanding and solutions for your consumers, regardless of industry. It's just one more reason why customer service is so crucial to all businesses.
See more about how improving customer service can help grow your business!
Types of Customer Service
Your customer service won't be effective – or beneficial to your brand – if you only offer it in one channel or in one aspect of your operations. Instead, recognize that fantastic customer service happens everywhere in your organization, from the salespeople who close sales to dedicated customer service agents who speak online to site visitors.
You must offer quality and robust customer support on every interaction channel your business maintains, including:
Voice channels, such as customer service phone lines
Mobile channels, which may include branded messaging apps or SMS messages
Social media channels, where your customer service agents can respond directly to questions or make posts to resolve widespread concerns
Email channels, which serve as another way to communicate with and resolve issues for your customers
Self-service channels, such as your business website's FAQ page or help center, or a customer portal/community forum
Chatbot channels, which may require intervention from human customer service specialists depending on a particular customer's needs
Video channels, which are becoming more common and which is very helpful for technical problems or industries
No matter how many channels your business maintains, remember this golden rule: your customer service must be consistent and satisfying across all channels, not just one or two.
Customer Retention
Customer retention is closely related to customer service – without the latter, odds are you won't enjoy the former! Put simply, customer retention involves keeping prior or current customers loyal to your brand, as well as enticing them to make more or repeat purchases in the future.
If your customers are happy after interactions with your brand, they'll be more likely to make a purchase in the first place and come back. On top of that, satisfied customers are the same ones who spread positive word-of-mouth around, leading to higher customer acquisition and more revenue.
Of course, the reverse is true if your customers have negative interactions with your brand. Bad customer service can lead to poor responses, bad word-of-mouth, and low customer retention. Low customer retention means you have to spend more money acquiring new customers to combat customer churn, which can be difficult to maintain over the long term.
If you want to maximize customer retention and keep your customers happy at your company, you must prioritize customer service above all else.
Serve Your Customers Well
In the end, customer service is crucial since it allows you to understand your customers better, as well as provide critical support throughout each customer's journey.
Good customer support further benefits your brand by leading to high customer retention and a better online and in-person reputation. Offer phenomenal customer support to your customers through voice calls, online chat, FAQ pages, and other channels to see these benefits in no time! Learn more about how improving customer service can help grow your business by contacting A Better Answer today!