This month's hero, Linda, helped a caller get access to some much-neededcounseling, despite some hesitancies from the caller.
Call Handling Hero® — Linda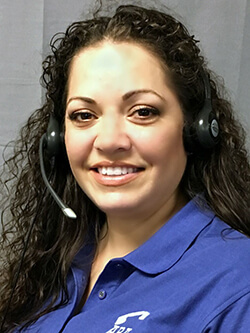 Our winner for June 2017 is Linda from the Houston office. A caller, a victim of domestic violence recently discharged from the hospital, asked for a call back during business hours. Initially, Linda started taking a message, however the caller didn't know her own phone number and began talking about pain and confusion. Linda offered multiple times to put the caller through to an on-call counselor, but the caller was insistent that she didn't want to disturb anyone's holiday. Linda stood strong, however, insisting that it was necessary and eventually transferring the caller to the counselor. Good job to Linda for sticking with the caller, insisting she receive the help we could provide and being this month's Call Handling Hero!
Listen to Linda's call here: