Lindsey earned her spot as the Call Handling Hero® for January by being vigilent and acting quickly.
Call Handling Hero® — Lindsey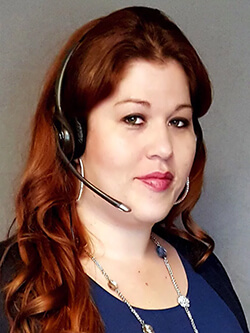 Lindsey answered a call one Saturday afternoon to find a very frustrated caller who needed to get her ninety-year-old father's medication as soon as possible. The caller had spent the day before waiting for the prescription to be filled so she could go pick it up, but it seemed something had gone wrong and the pharmacy never received the prescription. The caller was upset and worried about her father — rightfully so. Lindsay knew she had to act and escalated the call immediately to the physician's assistant when the on-call practitioner wasn't able to help. She was able to work with the PA and get the situation resolved quickly, much to the relief of her patient.
Thanks to Lindsey's persistence she was able to get an elderly man the prescription he needed and earned her place as January's Call Handling Hero®. Our clients rely on our out-of-the-box thinking often needed in difficult times. They appreciate our quality of service and care we extend to their customers.
Congrats to Lindsey as our Call Handling Hero®!