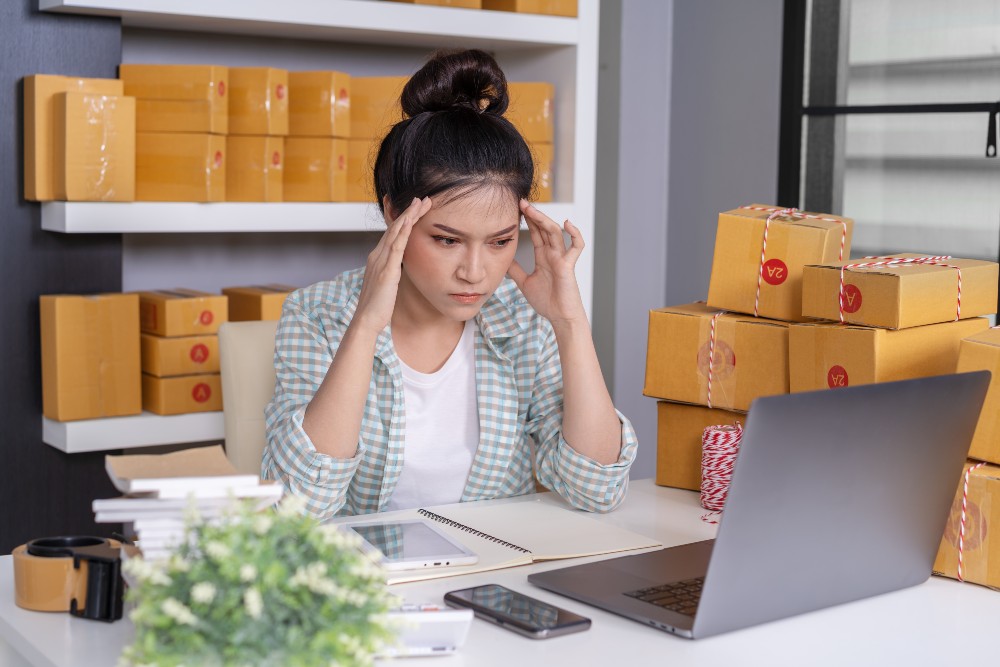 When you're deep in the weeds, so to speak, running a business and trying your best to get everything done every day, recognizing you need help can be a hard pill to swallow. If you are a business owner feeling overwhelmed, overworked and in need of a break, it's probably time to bring on help -- a virtual assistant to lighten your load.
Here's good news: hiring help or your first employee is a sign of growth, not failure! A virtual assistant assists with any task you need them to — data entry, social media, business development and everything in between.
Are you curious if it's time to hire a virtual assistant for your company? Don't worry; here are things to look for to know when it's the right time to hire a VA.
Missing Opportunities
Can't keep up with inquiries, client quotes and opportunities? it's time to hire a virtual assistant. Employees and owners need the capacity to complete client work.
Suppose your employees are too busy with their core responsibilities, can't keep up the company's customer service needs or are pulled away from their duties to work on smaller, mundane tasks. In that case, they can't fulfill their position in its entirety.
For example, in small companies, owners and employees inevitably wear many hats. A sales representative might help with social media and answering phones. When there is an influx of calls or emails in one day, the salesperson is forced to focus on those tasks and so may neglect their more significant tasks or ignore opportunities to improve the business. Not answering prospect or client calls could lead to a loss of business and revenue. But missing calls is not the only way you're missing business opportunities.
If your company lands a deal with a large client that requires extra attention you can't give, you'll fall short of expectations. High-paying clients who need an attentive partner won't stick around when their needs aren't being met.
Another missed opportunity many small business owners run into is double-booking meetings with clients, which causes obvious issues. Opportunities will be missed and prospects will not feel like a priority to your company.
Not showing up to meetings, constantly having to reschedule, or blowing clients off (albeit accidentally) are all signs that you need to hire a virtual assistant.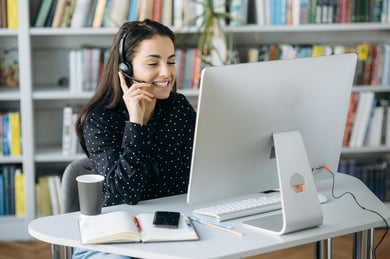 Want to Scale Your Business
Do you finally have your process down to where you can start scaling your business but don't have the necessary resources to do so? A virtual assistant can be your stepping stone to leveling up your business.
Virtual assistants provide an affordable alternative when compared to hiring expensive in-house team members. By providing step-by-step processes for your virtual assistant, they can complete any job you put in front of them. VAs are skilled in following directions and improving processes.
Once you bring in more revenue by utilizing a virtual assistant, you can consider bringing in more specialized help.
Customer Service Is an Afterthought
Have you noticed customer calls going unanswered? Emails stacking up in your inbox?
If yes, it's time to hire a virtual assistant.
As we touched on previously, missed calls and unanswered emails mean you're missing out on business opportunities. Not only does it mean you're missing out on business, but you're also letting down your current customers. When customer service goes by the wayside, businesses start to go downhill.
Microsoft reports: 96% of consumers say customer service is an important factor in their choice of loyalty to a brand.
It is crucial to answer every inquiry in a timely manner. Taking too long to get back to a customer may cause them to move on to another company that responds more promptly.
When a company consistently provides poor customer service, it spreads. You'll begin to collect negative reviews online and a lousy reputation for your brand.
It's challenging to amend a negative reputation and that will inevitably cost you future business.
Problems Balancing Work and Personal Time
If you don't know the last time you took a vacation or had a day off, it's time to hire a VA.
Stepping away from work is an essential factor in a healthy work/life balance. Having a break from work every so often reduces stress and helps you get back to work feeling rejuvenated and determined to pursue business goals.
If you don't have enough hands on deck to handle tasks that come with running your business, you'll never get time off. The whole point of being an entrepreneur is to work hard and play hard, right? But working too hard with no relaxation and downtime leads to burnout. As someone running a business, it's crucial to know when to step back and delegate tasks where possible.
Having a well-balanced team you can trust will relieve pressure from your life and allow you to take time away from your work so you can come back refreshed.
Leverage a Virtual Assistant for Your Business
Remember, there is nothing wrong with bringing in extra help to handle tasks to keep your business running smoothly and help you scale.
Bringing a virtual assistant on board will get mundane tasks off your plate, improve your customer service processes and land more business.
If you're considering hiring a virtual assistant, there is A Better Answer - make sure to look for one with these qualities.