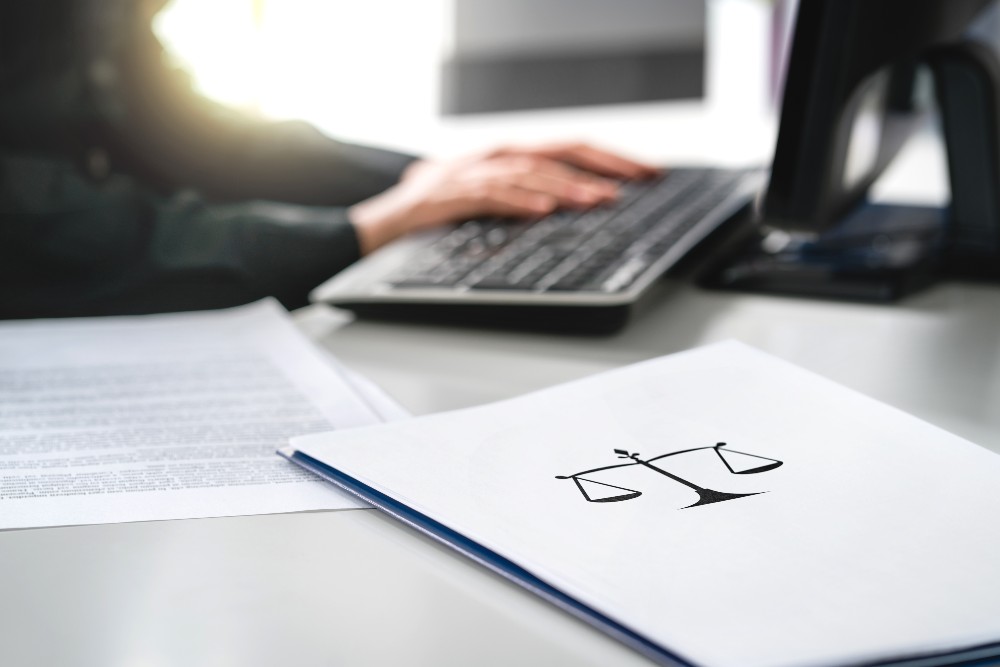 A life of practicing law is continuously busy.
Law offices are infamously cluttered with piles of paperwork and documents that need to be filed but never seem to get done.
When lawyers need to focus on studying cases and attending trials, who does that leave to do the necessary administrative work?
Instead of jumping through hoops to hire a full-time, in-house legal assistant, law offices can benefit from hiring a virtual assistant (VA). Hiring professional help to assist with your admin and customer support makes time for lawyers to focus on the responsibilities that matter most — helping clients.
A virtual legal assistant is a less costly alternative to hiring an in-house office manager or data entry clerk.
Let's look at the five most beneficial reasons to hire a virtual legal assistant.
Get Back to Your Practice
You — and the rest of your firm — didn't go to three years of law school and numerous mock trials to end up managing the mundane tasks of an office.
Performing tasks easily be done by someone else at a low cost is not the best use of your team's time.
By hiring a virtual legal assistant, you can delegate tasks such as answering client calls, responding to emails, mailing out letters, data entry, and more.
Freeing up your lawyers' time allows getting back to fully focusing on the practice. It gives the team more time to research, write, prep cases, and finish the things only a lawyer is qualified to handle. Hiring a VA can keep you and your firm from juggling too many tasks that might go uncompleted.

Save Money on Hiring
Hiring a virtual assistant is a more affordable alternative to hiring new employees.
Hiring a freelance position or part-time employee means you won't have to worry about the costs that come with a full-time employee — like taxes, paid vacations, medical expenses, and benefits.
By hiring and paying a virtual assistant on an hourly basis, you can also control the number of hours they work, which helps to keep your firm's budget intact. And don't worry about space — you won't have to buy equipment, supplies, or furniture when your legal assistant works remotely.
Additional Help With Legal Tasks
A highly-trained and experienced legal assistant can be incredibly beneficial to your law firm. Suppose they already have the expertise of working in the legal world. In that case, you won't have to spend much time training them, and they should be able to help you with necessary legal tasks such as research, write-ups, paralegal assistance, document preparation and review, and more.
Bringing a remote virtual legal assistant into your firm will also allow you to document your processes so that they can be replicated. By creating reliable and repeatable processes, you take the first step toward scaling your law firm.
Improved Customer Experience
In many cases, new business comes in by word-of-mouth; a good reputation means you'll have repeat customers and brand loyalty.
Without a receptionist to answer email inquiries or a friendly voice to greet people when they call in, potential clients can get a bad first impression of your firm.
To achieve a good reputation and gain customer loyalty, you must provide a high level of customer service for your clients.
Even though you or your colleagues are busy around the clock, you don't want your customer service to lag. When calls aren't answered or issues are not resolved in a timely manner, it's likely your prospects and clients will take their business to another firm.
VAs can answer emails and incoming calls, schedule appointments and can do, or be taught to do, whatever tasks will help your firm run at its highest efficiency.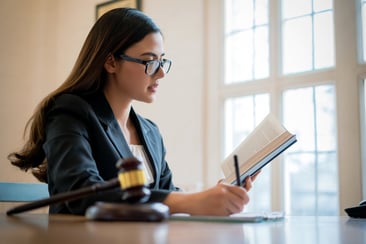 Marketing and Lead Generation
Although most of your business likely comes from word-of-mouth and networking, it's important to get in front of the right audiences to capture new customers as well.
When you're looking at which VA to hire, make sure they are knowledgeable about the latest technology and professionalism required to get you more clients. This way, you can solely focus on your practice, rather than stressing out about how you will get clients in the door. Here is an article about the main qualities to look for in a VA!
Look for a Virtual Legal Assistant Today
As someone who practices law and runs a law office, it's challenging to find time to manage tasks around the office or generate new leads.
To become more efficient at your job and scale your firm, you should consider a better answer - outsourcing a virtual assistant to handle the more tedious — albeit important — tasks for you.
Adding a trained assistant to your team will help you save money and improve your firm's client service while allowing you to get back to your practice and current clients.
Don't allow your firm to be overcome by inefficiencies. Start looking for a virtual legal assistant today.