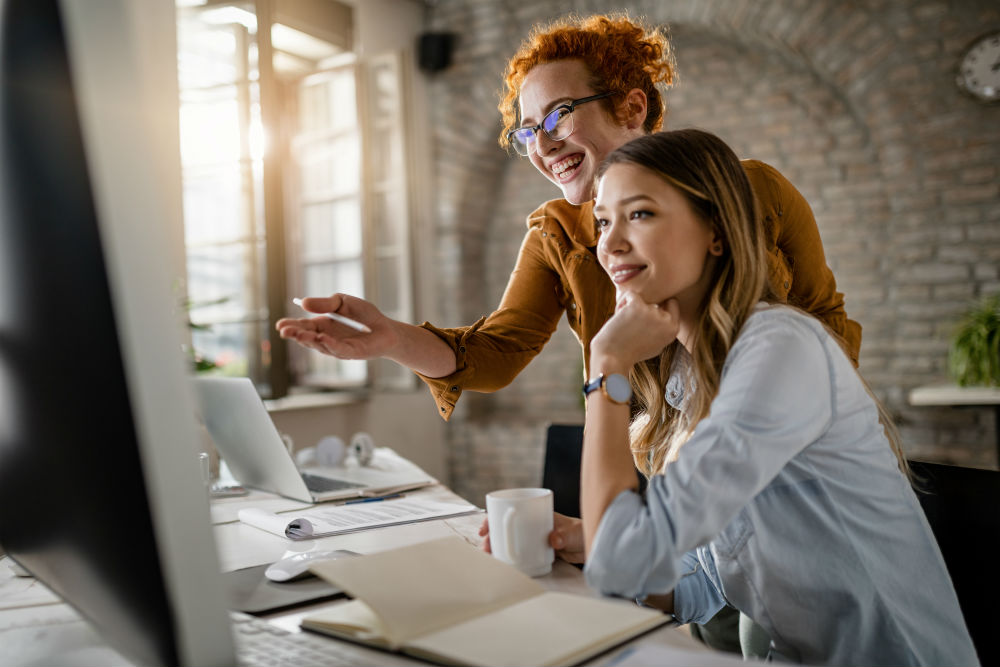 As a business owner, your company probably started small. Maybe it's just you or a handful of other folks on your team. While it's nice to run a lightweight business, you may run into a few disadvantages when it comes to pitching prospects.
Your potential customers might think your business isn't big enough to handle their needs, and this may affect the trust and service you can provide, as well as your overall brand. If you look too small, customers may not feel confident in you. One of the easiest ways to handle this objection from potential clients is to hire a receptionist. Businesses with receptionists are perceived as more substantial and can help in proving to your customers you are not only professional, but you're bigger than expected.
A virtual receptionist service can make your brand look well-established and instill prospect trust in your brand while remaining cost-effective.
What is a Virtual Receptionist?
A virtual receptionist is precisely what it sounds like: they're a remote professional who fills the role of a traditional receptionist but doesn't sit in your office.
Virtual receptionists are knowledgeable and well-trained administrative professionals who specialize in providing exceptional customer service. They can also work outside of traditional office hours and help with off-hour coverage. When you have a small staff, everyone will likely wear many different hats, some of which are more productive and meaningful to the success of your business.
Answering phone calls and providing information to clients is essential, but you don't want the head of your business development team answering the phone every five minutes when they're trying to concentrate on growing your company.
While you may not be at the point where you need or can even hire a full-time receptionist, a virtual receptionist can step into free-up your employee's valuable time to concentrate on what they're best at. There are a host of benefits to hiring a virtual receptionist for your business. In addition to answering calls and providing customer service, many are also very skilled at other administrative tasks.
A virtual receptionist can help with lead generation, scheduling or canceling appointments, and processing orders. They can even provide after-hours support, take messages and even live transfer calls if on-demand support is an expectation in your industry, like web development. Simply put, a virtual receptionist can help you streamline and boost your customer service and provide your clients with confidence in your business.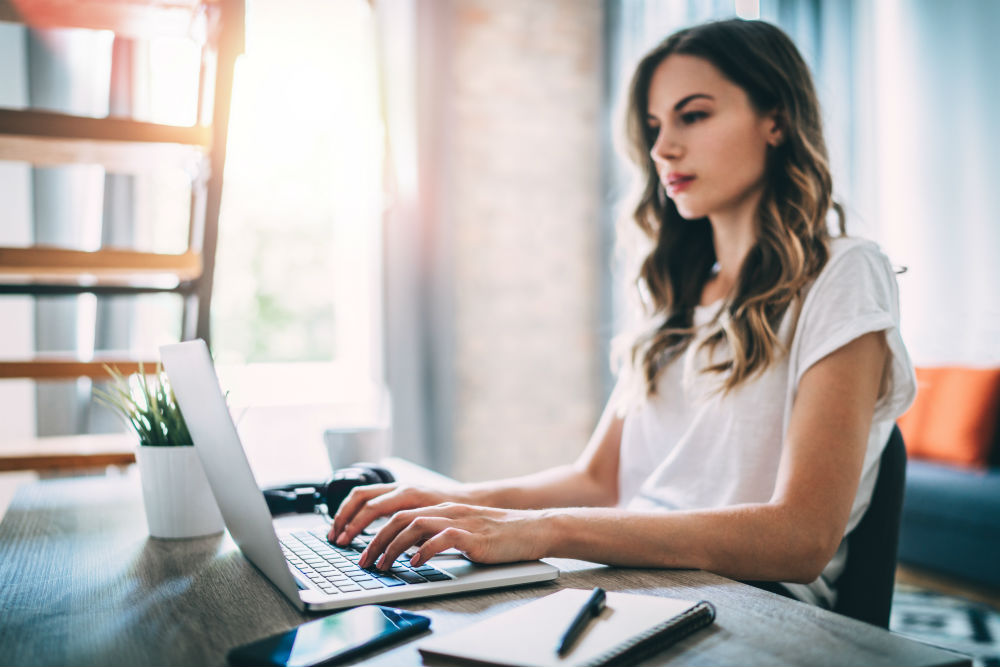 Benefits of a Virtual Receptionist for a Small Business
While the features of virtual receptionists vary based on skill and your needs, let's review how bringing one on for your small business can benefit both you and your customers.
Never Miss a Call
When you're running a lightweight operation, small businesses generally don't have one designated receptionist. Even if you do hire a full-time, in-person receptionist, they will end up missing phone calls because they can't be everywhere at the same time. Not to mention, you'd lose any requests that come in after-hours. With a virtual receptionist, you can keep your team lightweight, and also ensure your phones are answered every time they ring, regardless of the hour.
According to a 2017 Forrester report, missing a call can impact your business tremendously because it's your customers that are the lifeblood of your company.
When a customer or potential prospect is reaching out to you, they are probably looking to purchase your product or service. Customers initiating an inbound call convert 30% faster compared to outside sales calls.
The Forrester report also notes phone call inquiries are rising throughout the industry, mostly because people don't see the difference between digital and physical businesses anymore. A virtual answering service can ensure you're capturing every call that comes into your business and you're not leaving money on the table by missing a potential customer. They act as an extension of your business.
A Virtual Assistant ensures your company is available at all times which gives the impression your company is much larger than it is.
Screen Phone Calls
As your business grows and your client list expands, you will eventually need to start screening calls to maximize your time. Cold inquiries can take energy away from that hot lead, so prioritizing becomes ever more important.
When you hire a virtual receptionist, they can screen your calls so you can devote and prioritize your time wisely. Time is a valuable resource, and ROI needs to be evaluated as you grow. Stretched too thin, and your business starts to suffer.
For your virtual receptionist to screen calls, you provide a customized script for them to use. A script ensures you can devote your time to returning the calls that will have the most benefit on your business first. You can also provide different scenarios for business hours, after hours, and include support processes so you can delegate appropriately.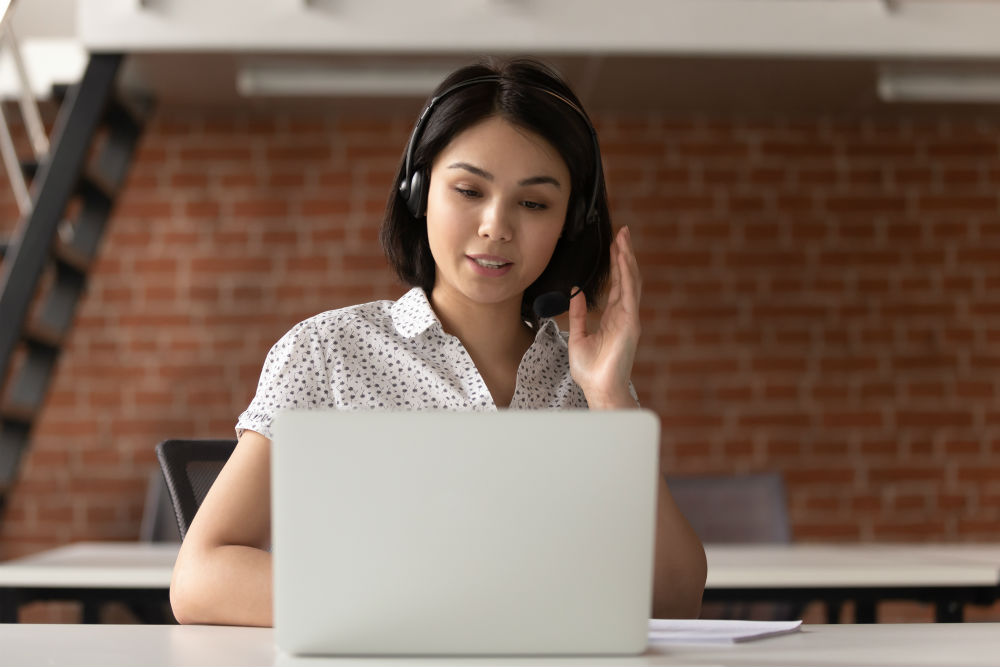 Answer Basic Questions
When your business gets a phone call, there might be several questions people may ask that can be answered by pretty much anyone with a little bit of information.
Instead of wasting your precious time answering the same question for the 20th consecutive call of the day, a virtual receptionist will be able to take these off your plate. You're ready to focus on the core business tasks that are important to the success of your business and your customers or potential clients are getting the answers they need. Provided with the appropriate information to give clients, your receptionist becomes the gatekeeper. They give the solutions to regularly asked questions and pass off only those messages that require follow-up for you and your staff.
Respond to New Opportunities
When you hire a virtual receptionist, you're putting your business in a position to respond to growth opportunities as they arise. With the proper channels in place, you can scale up your business quickly and easily. As your business grows, the influx of calls is only going to increase. Put yourself in a position where you won't be struggling to keep up with a virtual receptionist. Your customers will receive top-notch services and phone handling and will help your business convert more leads.
A virtual receptionist service can help your small business scale up quickly and look bigger to a potential client, helping them build trust and confidence in your services. Providing fantastic customer service to your current clients keeps them happy, and your business relationship flourishing.
A virtual receptionist helps you appear more professional while delivering the same functions as an in-house receptionist at a much more affordable cost. If you want to level-up your small business and prepare for expansive growth, a virtual receptionist will get you there.
So, what are you waiting for?