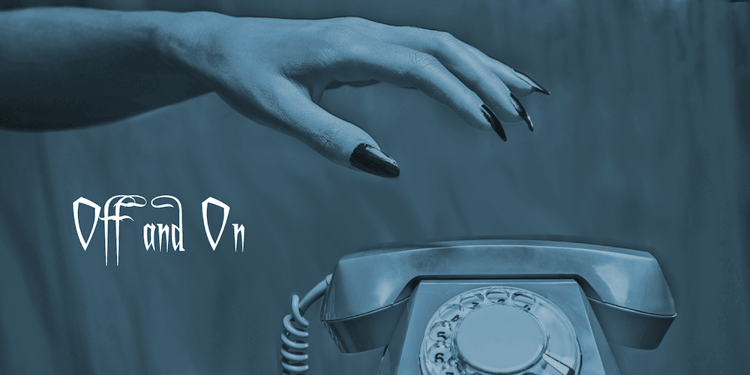 We've all had bad customer service experiences, but sometimes they can feel far more like a horror story than just a mundane experience. Today, we have the final story in our series "Avoid the Horrors of Customer Service".
"Did You Turn It Off and Back On Again?"
Rain ran down windows, and weighed the gutters to their breaking point. The internet was down again; it was something Barry was used to, so he walked over and unplugged his modem and router. As he did, a thunderclap boomed outside. Still no luck after it powered back on. Barry called his internet provider and after navigating through the menu, it paused to ask a single fateful question.
"Have you turned your router off and on again?" The system asked.
"Yes, that's the first thing I did." Barry responded.
"Transferring you to one of our customer service reps." The system said, as Barry groaned about having to hold again.

"Hello, I see you are having trouble with your internet. Have you tried turning your router off and on again?" the service rep said when he finally came on.
"YES, it's just not working!" Barry exclaimed. "I've done this a million times, it's nothing on my end!"
"Hmmm, ok let me transfer you to our specialized techs."
Barry suffered through another 10 minutes of terrible hold music that sounded like budget jazz from the early 90's. The storm outside grew stronger as rain was pouring down his windows.
"Hello Barry, my name is Jerry, I'm a certified tech. I wanted to start by asking have you tried turning your router and modem off and on again? That should solve the problem," said the tech service rep abruptly. Barry jumped and in frustration hung up the phone. He stormed downstairs. At the base of the stairs were Barry's two children, staring blankly up at him.
"Have you tried unplugging the router and modem and plugging them back in again, Dad?" They said in unison.
Barry screamed and ran out into the street. A car drove by slowly, rolling down its window. It was George, the neighbor. "Have you tried turning them off and on Barry?"
Barry ran and ran into the night, mumbling about how he had already done just that, turned his router and modem off and on.
How to Avoid This Horror Story: Never Turn it Around On the Customer
Barry was stuck in a twilight zone of not getting his problem solved, and had the entirety of the service solution placed on his shoulders. It's important to make sure you do not pass blame to a customer and instead walk them through steps on solving their problem without insulting or frustrating them.
There are times when it's necessary to check-in and make sure that your customers have taken the appropriate steps before elevating their call, or diving into more complex solutions to their service needs. Just don't make them go through this process again and again, document their answers and let them continue on to get their problem solved.
Thanks for joining us in our series Avoid the Horrors of Customer Service. Want to avoid horror stories like this one? Contact us today for a quote, or click the box below.