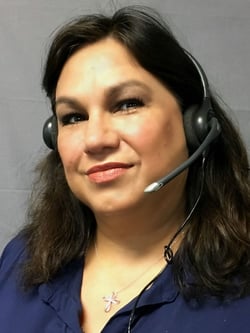 This month's hero used quick thinking to ensure both the client and the caller were satisfied with a shipment situation.
Call Handling Hero® — Martha
Martha was working with a caller from Canada who needed to locate a shipment. During the call, Martha discovered that the shipment was "undeliverable," as the address was incorrect. She immediately got in touch with the client and notified her of the situation. The client was able to redirect the product before it was returned to the U.S. from Canada and shipped back out. Because of Martha's quick thinking, she was able to save the client a hefty cost and did so while maintaining a positive attitude. Congratulations to Martha for being this month's Call Handling Hero!
Listen to Martha's call: