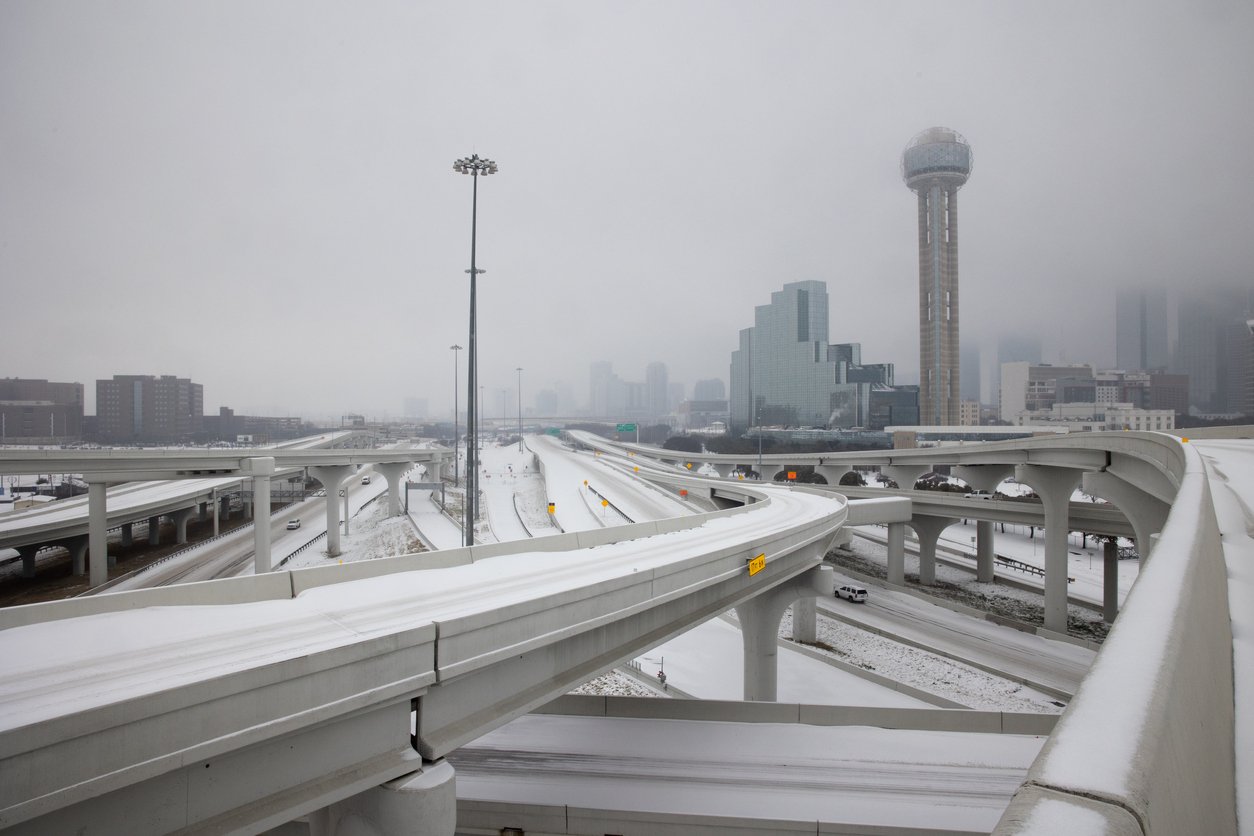 "The Biggest Thank You Ever" – to our wonderful customers and our dedicated ABA Staff. In Texas, we have all been through critical and unprecedented weather conditions. We thank our customers for their patience in experiencing very long wait times, busies and 10 times the call volume activity we have ever had. I know the news reported how bad the conditions have been throughout the State of Texas but I'd like to take this blog to tell you what happened on this end of all those incoming telephone calls.
For years and years, no one wanted people outside of any call center or answering service to handle their incoming calls. Well, when Covid-19 hit, everyone had to change direction to allow and help as much of their staff as possible to now work from home. As we move along, that seems to have become the norm and customers have been quite comfortable with hearing an occasional distraction. Now, nearly a year after Covid-19 hit, we have the ice storm of the century. Power was down everywhere … incoming calls hit an unbelievable high. Most of our staff who were remote lost power. Losing power shows its' ugly face in many ways. Besides no electricity, many with no gas, no heat, no water and no internet. So instead of being able to log on, our ABA Telephone Service Representatives had to face the snow and ice covering most of the roads which were all treacherous to even think about driving on. Only a very few of our staff were able to log on remotely. Our IT Manager was at our Plano/Dallas area office by 2:15 am Monday morning dealing with no power. She got the generator going and the generator never shut down until the power was on reliably when it stayed up as a result of Cruz ordering the stop of mandatory rolling blackouts. Up until then we would have power for maybe 4 hours and then off again for another 24 hours. This has never happened in the 50 years I have been in business nor in Texas historical weather records.
We answered on our backup lines so at least our customers lines could ring in. But … on this side of the power loss, all our ABA TSRs drove on perilous icy roads to get to work leaving their families at home without power as they drove to work to answer their customers calls. Running on a generator didn't give us any heat or light – it gave us power and screens and keyboards. Everyone was working to their maximum. People stayed overnight in the building, sleeping on blowup mattresses and others driving around picking up and taking home other ABA TSRs who couldn't get out of their driveways, tires too thin, couldn't get out of their complexes and so many other reasons. We brought in breakfasts, lunches, dinners and snacks to help everyone keep fueled. We stayed open every minute the whole state was down. We apologize for missing so many of your calls but this was truly something catastrophic, unprecedented and out of our control.
In all, we had nearly one-half of our staff working around 70 hours each during those days and the others as many hours and days as they could endure. Our midnight staff worked every night answering incoming customer calls with their fingers freezing, no lights, no heat – only the hum of the generator which we also had to keep feeding gas. These ABA TSRs are amazing people. Words cannot even begin to thank them for their tremendous dedication and loyalty to ABA customers and pushing themselves beyond the limit the body can endure emotionally, physically and intellectually and all the while having to pay attention to being socially distant and fearful of Covid-19.
While we have had all along, a service to immediately dispatch any ABA emergency notice to all our customers, they are located in Austin and were completely shut down. We have decided to continue maintaining duplicate records so we can personally dispatch to all our customers any current emerging or equipment upgrade. We will also directly contact our customers yearly for any emergency number change. We want to be sure our automated alert system reaches the correct person at your business so you are fully aware of any call center challenges and you have the option to route your lines back to your team.
We thank you all for your extreme patience and working with us to get through this catastrophic time. A Better Answer is motivated to continue giving all our customers great service as we have always done in the past. Everyone at A Better Answer values our customers, that would be "you" and we thank you for working with us through this, hopefully, once in a lifetime crisis. Words hardly seem adequate enough to say Thank You to our ABA Staff.