So Proud Of Our Accomplished Team!
Every month our Dallas location loves to celebrate the accomplishments, milestones, and birthdays of our team, recognizing their hard work and dedication. This month we had four great reasons to celebrate.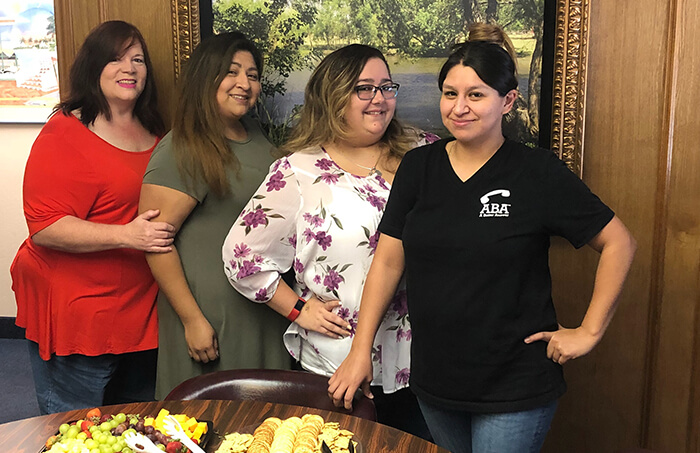 Hildie, our Customer Service Manager, is celebrating her 38th anniversary with A Better Answer and we could not be more proud to have her as a part of our team. She has worn numerous hats throughout her 38 years of service.

We are also celebrating Ariana and Jessica's (not pictured) 11th year anniversary with ABA. Ariana is an Operations Leader, and Jessica is our Marketing Coordinator.

Last, we celebrated two wonderful birthdays — Michelle and Anaid. Michelle is our Senior Graveyard Operator and has been with ABA for six years. Anaid is our Senior Operator and has been with us for 14 years.

Employee recognition and culture is very important to us and the tenure of our employees shows it! Our team gathered together to recognize these wonderful employee's and how hard they have worked and dedicated to our customers and yours!