Our December hero, Ariana, went above and beyond to help a caller who was almost left out in the winter cold.
Call Handling Hero® - Ariana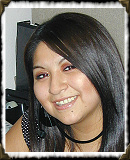 Kids, keys and vacuum cleaners aren't always the best combination, as this caller found out.
On this cold December day our caller was cleaning his car and Murphy's law was in full mode. Kids in the car, no spare key available, and a good car interior vacuum cleaner sucked his keys into its depths. Panicked, he called the posted phone number and as Ariana discussed the situation with the caller – she noted that this particular account doesn't include dispatch options. Showing heroic kindness, she relayed the client as courtesy.
Our client was very glad we had taken this extra step for his customer, especially since it was after hours and it took a while to reach anyone. Between calling our client and following up with the caller, Ariana was able to get the two together to take care of the situation. Good job Ariana and congratulations on being our December Call Handling Hero®!