Every month we honor a call handling hero® for a job well done. When we get feedback from the client, we're even more thrilled.
June's calls include 2 calls for Martha, our call handling hero®, and one call for Kyle, our June runner up.
Call Handling Hero - Martha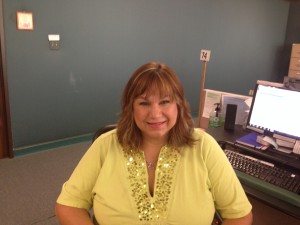 Martha, while processing an email lead for a client, took an extra step to assist the client. The caller couldn't schedule with the open time-frames given. Rather than leave a message that would be received the next day, Martha documented the situation and emailed June (the client) immediately.
This allowed June to give her Sales Rep the info needed to follow up directly and possibly save an estimate we couldn't schedule. In the end, the Sales Rep made an exception and scheduled this caller directly.
Client feedback: "Major kudos to Martha for sending this message through channels. The note at the bottom for me is FABULOUS. Thank you, thank you! I can take that all day long and it helps me get it in front of the guys faster to make them responsible for any cancellations or additions to the calendar they might want to make themselves. Excellent work! Thank you! June"
Runner Up Call Handling Heroes® – Martha and Kyle
Martha's second call was to book a water craft for a bachelor party. Martha picked up the call, to answer his concerns with the pricing. After she cleared up his concerns, the extra step was taken to save the booking by calling the client. After confirming she could process "Free Toys" with the craft, Martha was able to save a 5-hour rental for the client. Way to go Martha!
[audio mp3="http://www.abetteranswer.com/wp-content/uploads/2015/08/Audio-1-201506-1KV-9020821.mp3"][/audio]
Kyle handled a call with a client who had already called five previous times within the past hour. On his sixth call, Kyle was patient enough to listen to the caller's story and find out why others were unable to assist him. The caller's previous interactions had been so memorable as to gain him his own "SPCL" to be posted about his previous exchanges where he refuses to acknowledge his diagnosis. Kyle used empathy and stayed calm with the caller, letting him know he was sorry about how things had been handled previously. In the end, the caller apologized for his previous actions and ended on a much calmer note.
[audio mp3="http://www.abetteranswer.com/wp-content/uploads/2015/08/Audio-2-201506-1KV-9020821.mp3"][/audio]
Congratulations to Martha and Kyle for staying present, calm and going above and beyond for the clients in making their customers feel better!