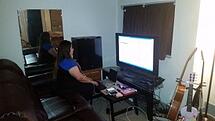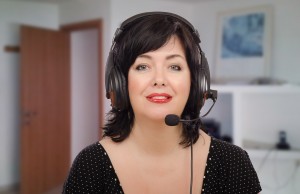 There is nothing like the sweet serenity of the comfy confines of your own home. With that said, what better place is there to set up your personalized home office? And I don't mean home office as in computer, computer chair, and filing cabinet. I'm talking about a personalized workstation to work remotely from home.
With today's technological advances, we are able to transform the basic room into a virtual office where we can perform our everyday tasks that we would normally perform in the office. All you need is a computer with the appropriate software and internet. According to a government census, 80% of Americans have high-speed Internet, and 25% of those are wireless Internet connections; the numbers are continuously growing.
When you envision a person working from home, the first things that come to mind may be a stay-at-home mom or a college student. The truth is the demographics for people who work from home are much larger and broader. They can range anywhere from young adults all the way up to veterans of the workforce. Throughout the past few months, I have found this to be true first-hand.
With bad weather days in the rear view mirror, our company has truly been thankful for the Internet and all the endless possibilities it provides for our company to be successful. A popular saying in Texas is "If you don't like the weather today, stick around awhile." This saying is so true. One day there is good weather and the next it's icing over. This takes us back to the days when you woke up early in the morning to watch the news to see if schools were going to be canceled for the famous Snow Day.
In reality, when you are all grown up it kind of works in reverse. You wake up to see if you are going to miss out on 8 hours of pay because your office may be closed. In some industries this is not acceptable, regardless of the weather conditions.
Instead of slipping and sliding all the way to the office there is the wonderful luxury of being able to log in from home and carry on normal business operations. Weather conditions are not the only thing that can hinder us from being able to physically come into the office. Sometimes health conditions can keep us from being mobile. Again this wonderful tool is available and those people can still lend a helping hand by being able to log in from home and work.
What is it that makes you work efficiently? For me, it is being comfortable while I'm working that keeps me active and productive. In my "virtual office" that I have created at home, I have inserted a nice comfortable leather couch. I have my laptop connected to a keyboard and mouse, and the laptop connected straight to my 42' plasma television. I have a lamp I dim to the perfect setting and a mini fridge stocked with the finest water in case I get parched from talking so much on the phones.
I have created an environment where I can truly be comfortable and that translates to success for me.